North Korean Official Credited With Developing Country's Nuclear Weapons Dies
A top North Korean official who was credited as instrumental to the development of the nation's nuclear weapons and missiles program has died at 89.
Dr. Ju Kyu Chang passed away on Monday, North Korea's state-run KCNA news agency reported on Tuesday. The academic served as an alternate member of the Central Committee of the Workers' Party of Korea (WPK) and as deputy to the Democratic People's Republic of Korea Supreme People's Assembly. According to the news agency, he died of a blood disease.
"Ju Kyu Chang was a revolutionary soldier faithful to President Kim Il Sung and Chairman Kim Jong Il, a close revolutionary comrade-in-arms of Supreme Leader Kim Jong Un and an elder revolutionary who made [a] distinguished contribution to the strengthening of the country's defense capabilities. Although he passed away, his exploits for the Party, the revolution, the country and the people will remain long," an official North Korean obituary said.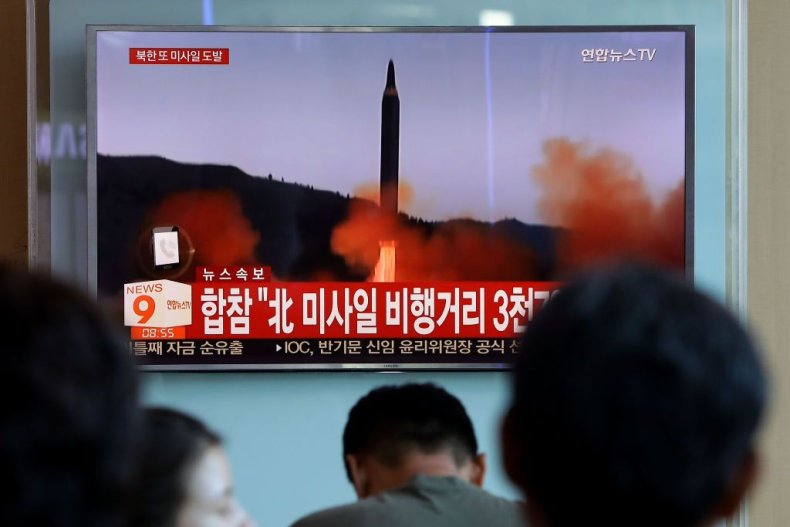 The official previously served as a minister of the country's defense ministry and was tasked with overseeing the development of Pyongyang's nuclear and missile programs. As a result, Ju was targeted in 2013, along with several other North Koreans, by non-proliferation sanctions from the U.S. Department of Treasury, according to Channel News Asia.
Ju graduated from North Korea's prestigious Kim Chaek University of Technology and went on to spend most of his career developing weapons. He is credited with being deeply involved in the development of the Unha-2 and Unha-3 rockets, which the country tested in 2009 and 2012 respectively, South Korea's Yonhap news agency reported. In 2015, Ju stepped down and retired from his government work as part of a large-scale government reshuffle.
Despite being isolated internationally and struggling economically, North Korea has rapidly developed its nuclear capabilities in recent years. The country's first successful nuclear test took place in 2006, which has since been followed by five more, according to Agence France-Presse. Pyongyang has also rapidly developed its intercontinental ballistic missile (ICBM) technology, announcing last year that it was capable of attaching a nuclear weapon to an ICBM with a range that could reach the eastern U.S. seaboard.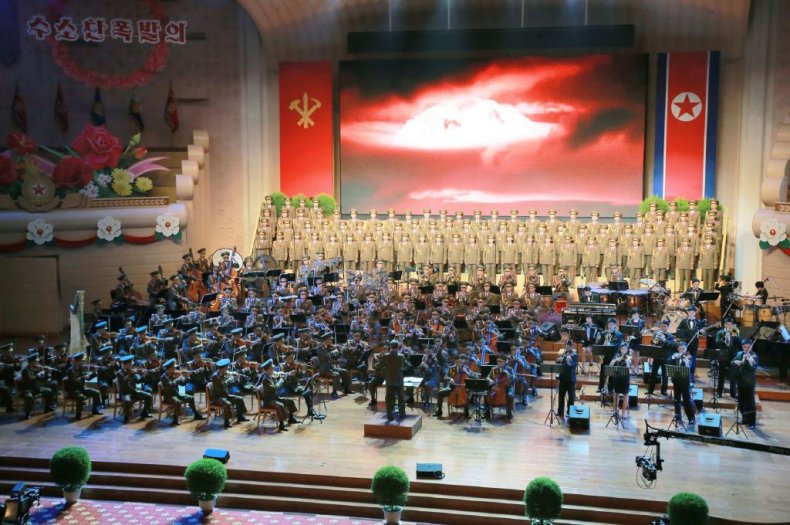 In June, President Donald Trump met with North Korea's strongman leader Kim Jong Un in Singapore for a historic summit, during which Kim allegedly pledged to work toward the complete denuclearization of the Korean peninsula. Since then, conflicting reports have suggested that Pyongyang may or may not be working toward that stated goal.
At the end of August, Trump canceled a follow-up visit by Secretary of State Mike Pompeo to North Korea, arguing that China was interfering with progress toward denuclearization. However, in a phone conversation with South Korean President Moon Jae-in on Tuesday, Trump reaffirmed his commitment to denuclearization, The Korea Times reported. South Korean leaders will travel to Pyongyang this week in an effort to continue negotiations.