Novak Djokovic Wades Into Indian Wells Sexism Debate to Talk About 'Women's Hormones'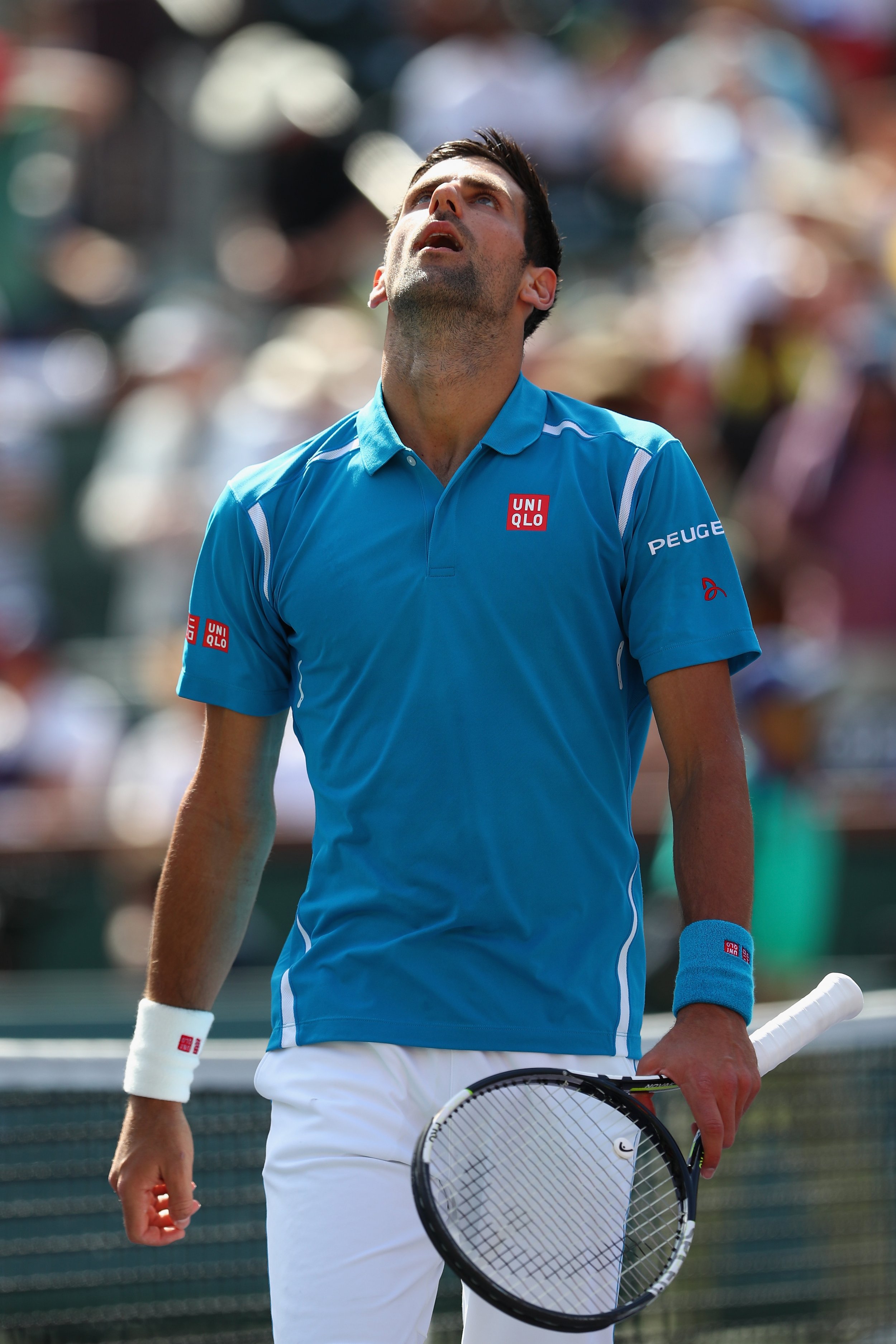 Novak Djokovic has suggested that men should be awarded more money than women in tennis, as the controversy engendered by Indian Wells tournament director Raymond Moore shows no sign of calming.
Djokovic, the world's No. 1 male professional, was responding to questions over comments made by Moore, who said on Sunday that "lady tennis players" should "go down on their knees" to thank Roger Federer and Rafael Nadal for popularizing the game, and that the Women's Tennis Association (WTA) was a "lucky organization."
The 11-times Grand Slam winner's response was somewhat awkward, as he stated that women deserved the prize money they currently receive while calling for increased rewards for male professionals.
"Obviously it's a very delicate situation," Djokovic, who easily defeated Milos Raonic in straight sets to win Indian Wells on Sunday, said. "Women deserve respect and admiration for what they are doing. You know, equal prize money was the main subject of the tennis world in the last seven, eight years. I have been through that process as well so I understand how much power and energy WTA and all the advocates for equal prize money have invested in order to reach that.
"I applaud them for that, I honestly do. They fought for what they deserve and they got it. On the other hand I think that our men's tennis world, ATP world, should fight for more because the stats are showing that we have much more spectators on the men's tennis matches. I think that's one of the reasons why maybe we should get awarded more. Women should fight for what they think they deserve and we should fight for what we think we deserve.
"As long as it's like that and there is data and stats available upon who attracts more attention, spectators, who sells more tickets and stuff like that, in relation to that, it has to be fairly distributed."
Djokovic then went well off piste, describing women's "hormones and different stuff" as he appeared to start a biological argument.
"Their bodies are much different than men's bodies," Djokovic said. "They have to go through a lot of different things that we don't have to go through. You know, the hormones and different stuff, we don't need to go into details. Ladies know what I'm talking about."
All of the Grand Slams now award equal pay to men and women, with Wimbledon the last to introduce the measure in 2007, 34 years after the U.S. Open became the first.
Moore, who was speaking before the women's final in Indian Wells between Serena Williams and Victoria Azarenka, won by the Belorusian, later apologized for his comments, calling them "erroneous" and in "extremely poor taste."