Obama Approves New Sanctions Against North Korea After Rocket Launch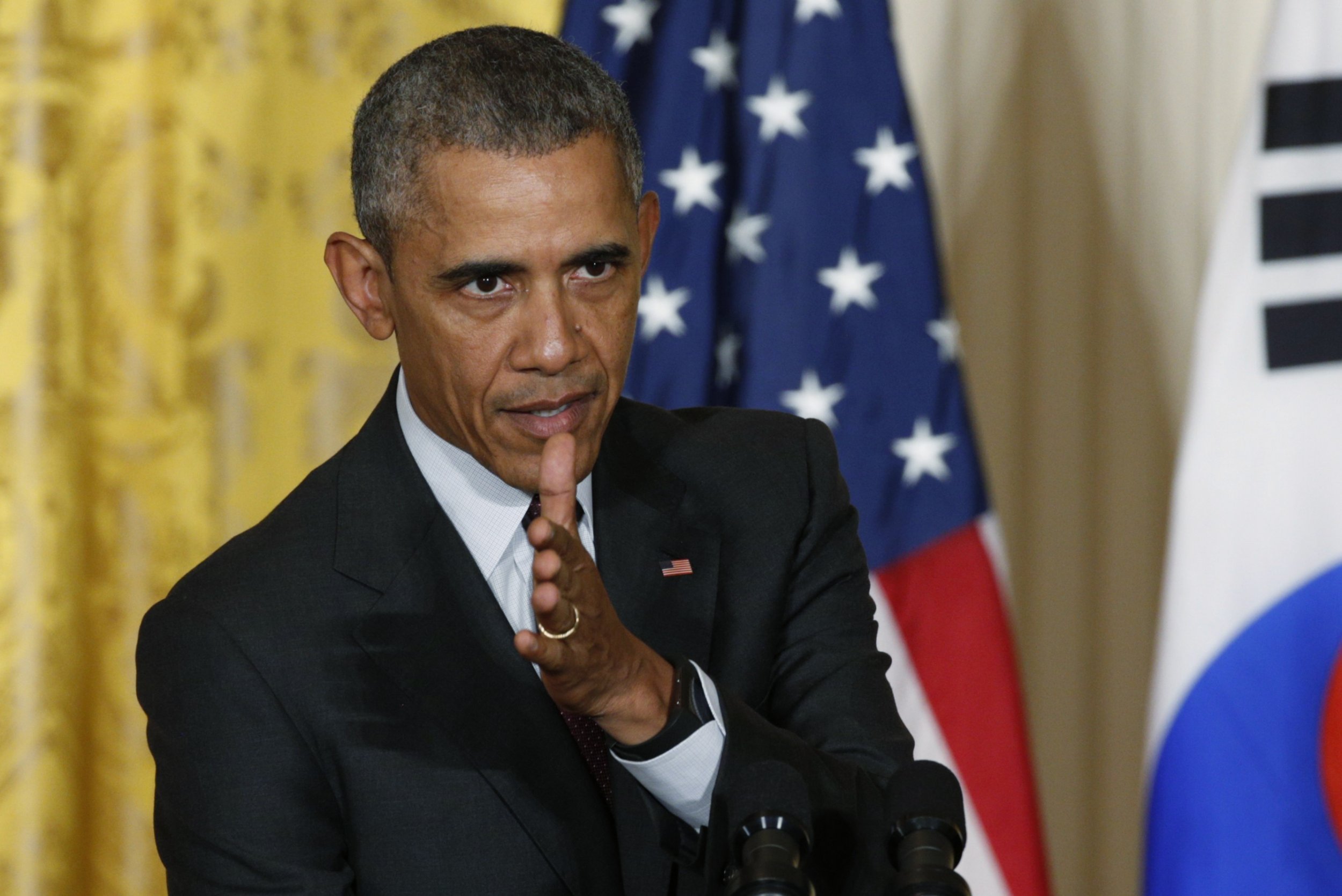 U.S. President Barack Obama has imposed tough new sanctions on North Korea weeks after the authoritarian regime launched a long-range rocket.
North Korea, led by Kim Jong-un, launched the rocket on February 7 carrying what it said was a satellite, sparking widespread denunciations from the U.S. and regional neighbors. The U.S. and South Korea are holding talks on deploying a missile-defense system on the Korean Peninsula amid fears that the rocket launch was a cover for North Korea to test its banned missile technology.
The new sanctions are intended to starve North Korea of the money it needs to develop miniaturized warheads and the long-range missiles required to launch them. The measures freeze the assets of anyone involved in North Korea's nuclear or weapons program, as well as those suspected of being involved in human rights abuses, the BBC reported.
The bill, which was unanimously passed by the U.S. Senate on February 10, also designates $50 million to back humanitarian programs and the transmission of radio broadcasts into North Korea. The two Koreas have previously clashed over cross-border broadcasts by South Korea, where international news, pop songs and anti-North Korea propaganda are played via loudspeakers.
The U.S. and China are also negotiating a U.N. Security Council resolution on new sanctions against North Korea. China has said these could cripple the pariah state's economy.
U.S. officials said recently that the North Korean satellite, named Kwangmyongsong-4, had achieved stable orbit but had not transmitted data back to earth. A previous satellite launched by North Korea in 2012 never stabilized, and Kim has reportedly said that he wants to launch further satellites into space.
Following the launch of North Korea's satellite, South Korea suspended operations at the Kaesong industrial complex jointly run by the two Koreas, cutting power and water supplies to the facility. North Korea called the decision a "declaration of war" and ordered all South Korean workers to leave the area, which it said was now a military control zone.
South Korean President Park Geun-hye recently warned that the regime in North Korea faced collapse if it failed to abandon its controversial nuclear program.