U.S. Uncovered Putin's Secret Plans for Ukraine War: Report
Russia's invasion of Ukraine in February was tipped off to President Joe Biden last October with "extraordinary detail" regarding the Kremlin's intentions courtesy of "satellite images, intercepted communications and human sources," according to a new report in The Washington Post that contains previously unreported details from over three dozen U.S., European and NATO officials.
The nation's top intelligence, military and diplomatic leaders—including Secretary of State Antony Blinken, Defense Secretary Lloyd Austin and General Mark A. Milley, chairman of the Joint Chiefs of Staff—reportedly provided Biden and Vice President Kamala Harris with highly classified intelligence involving positioning of Russian troops, weaponry and strategy, said Director of National Intelligence Avril Haines. Officials warned of Russia's "unusual and sharp increases in funding for military contingency operations and for building up reserve forces" that made the country's annexation of Crimea in 2014 look paltry in comparison.
Milley reportedly called Russia's military plot the country's version of "shock and awe," predicting an attack on Ukraine that would come from "multiple directions simultaneously," according to The Washington Post.
When Biden, who vowed not to involve the U.S. in another military conflict following the withdrawal of troops from Afghanistan, questioned officials as to whether Putin would really invade Ukraine or if he was bluffing, those in the Oval Office reportedly responded that the only question was when Putin would actually call for the green light for invasion—described by one official as not "the kind of thing that a rational country would undertake."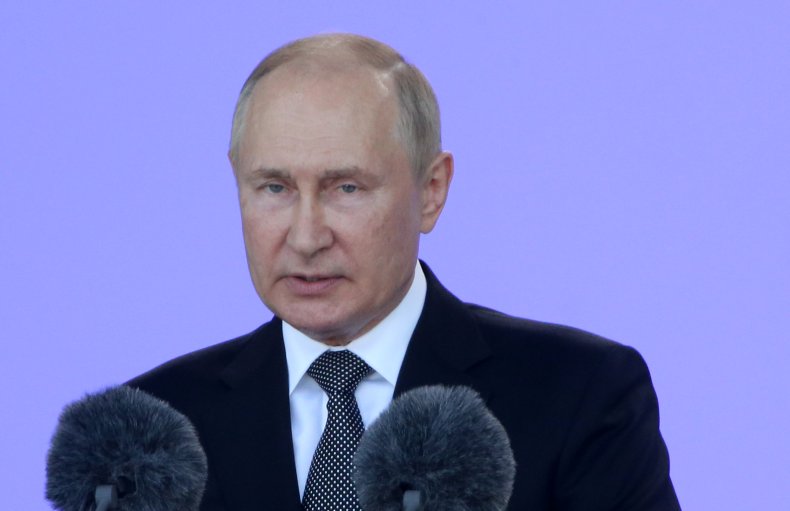 Nearly six months into the crisis, Russia continues to hit roadblocks it may originally never have anticipated. U.S. officials have estimated that over 75,000 Russian troops have already been either killed or wounded in the conflict.
At the same time, Russian officials have reportedly declined to work in Ukraine even when offered double the pay. Russian military recruits on the frontlines also are reportedly not being compensated, fed or provided enough ammunition.
As U.S.-provided artillery, including High Mobility Artillery Rocket Systems (HIMARS), are punishing Russian forces and ammunition depots, Putin has continued to tout Russian-made weaponry that he praised as "decades" ahead of other countries worldwide.
Putin has also deflected blame for the entire conflict, instead blaming "western globalist elites" on Tuesday for "provoking chaos, inciting old and new conflicts."
Amid the conflict, Putin allies are openly promoting nuclear strikes on NATO allies as a show of military strength.
Newsweek reached out to the Kremlin for comment.