Officer Michael Fanone Injured in Capitol Riots Says 'I Need a Drink' After McCarthy Meeting
Michael Fanone, a D.C. Metropolitan Police officer who was attacked and injured by insurrectionists during the January 6 Capitol riots, said "I need a drink" after his Friday meeting with Republican House Minority Leader Kevin McCarthy.
Fanone requested the meeting last month. In the meeting, he reportedly asked McCarthy to denounce the 21 Republican members of Congress who voted against awarding the Congressional Gold Medal to police officers who defended the Capitol during the riots.
Fanone also asked McCarthy to reprimand Georgia Rep. Andrew Clyde for saying that the Capitol riots looked like a "normal tourist visit." Lastly, Fanone requested that McCarthy disavow Republican conspiracy theories that the FBI was involved in causing the riots, CNN congressional correspondent Ryan Nobles reported.
"I asked [McCarthy] specifically for a commitment to denounce [those comments] publicly, and he said that he would address it at a personal level with some of those members," Fanone told reporters after the meeting. "But again, I think that as a leader of the House Republican Party, it's important to hear those denouncements publicly."
Fanone said that, in his mind, McCarthy didn't agree to any of his requests. When asked why Fanone said, "I need a drink" after his meeting. The officer explained, "This experience for me is not something that I enjoy doing. I don't want to be up here on Capitol Hill. I want to be with my daughters."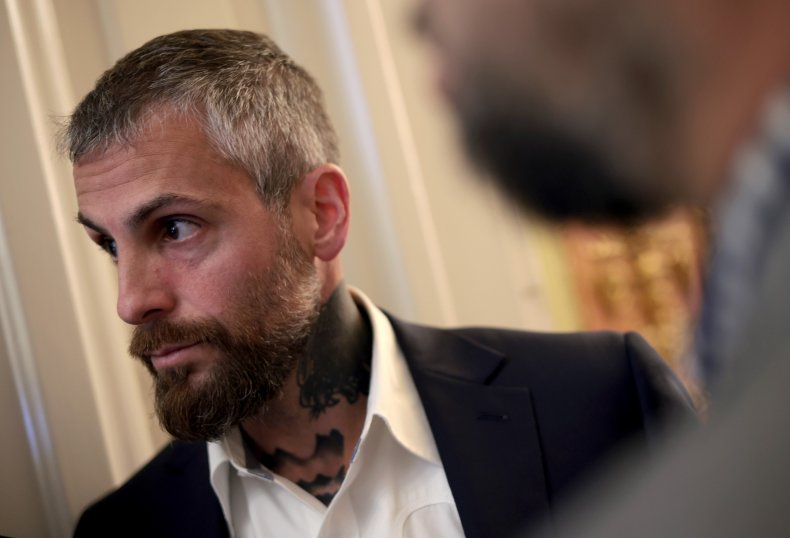 While Fanone and other officers held off rioters at one of the Capitol's entrances, rioters used a stun gun on him, beat him with a flagpole and dragged him down some stairs.
Fanone was knocked unconscious and suffered a heart attack. He now has a traumatic brain injury and post-traumatic stress disorder (PTSD). Two men have been charged with his assault.
"I experienced the most brutal, savage hand-to-hand combat of my entire life," Fanone told CNN's Don Lemon in April. "Let alone my policing career, which spans almost two decades. It was nothing that I had ever thought would be a part of my law enforcement career, nor was I prepared to experience."
At one point, rioters seized Fanone's gun and encouraged someone to kill him with it. Fanone said he only escaped with his life because he appealed to the crowd's humanity by shouting that he had kids. Eventually, some rioters surrounded him, forming a protective shield until his partner was able to pull him to safety.
Fanone has accused Republicans of "peddling bulls**t" in their recounts of the day's events.
"It's been very difficult seeing elected officials and other individuals kind of whitewash the events of that day or downplay what happened," Fanone said. "Some of the terminology that was used like 'hugs and kisses' and, you know, 'very fine people.' It's like, very different from what I experienced and what my co-workers experienced on the 6th."
The insurrection occurred when Trump supporters invaded the Capitol seeking to overturn the results of the 2020 election. Five people died during the insurrection and roughly 140 police officers were injured. The police injuries include a broken spine, a lost eye, lost fingers, brain damage and multiple cases of PTSD. Two Capitol Police officers have died by suicide since the insurrection.
While ransacking the Capitol, the rioters shattered windows while trying to access congressional chambers, smeared feces in the hallway and stole computer equipment, potentially constituting a national security breach.
Newsweek contacted McCarthy's office for comment.