Only 1 Percent of People Become Chronic Opioid Users After Hospital Prescriptions for Injuries, Study Shows
People who are prescribed pain medication after they visit the emergency room for car crashes, falls and other types of acute injuries largely do not become addicted to opioids, a new study showed.
The results go against the widely held understanding among policymakers and some physicians that opioid prescriptions lead to misuse, addiction and overdoses. A growing body of research removes medical-grade pills from the spotlight of the crisis and attributes most overdoses to the misuse of heroin and illicitly made fentanyl.
The study, published Nov. 1 in the journal Annals of Emergency Medicine, followed nearly 500 patients with acute injuries at two emergency departments in the Bronx, New York for six months after their ER visit. Only 1 percent of people became reliant on the drugs six months after their discharge, and 80 percent did not fill a second prescription in the same window.
Those who did develop persistent use, defined as filling at least six prescriptions, reported moderate or severe pain from their injuries.
The authors said that although a sharp uptick in prescriptions during the past two decades has led to more opioid use disorders in the U.S., their data shows that the vast majority of pain patients surveyed did not seek more prescriptions after their first round of medication.
"Although it is becoming increasingly clear that problematic opioid use is associated with the duration and quantity of initial opioid prescriptions, the long-term risks of an opioid prescription for an individual patient with acute pain are poorly understood and inadequately quantified," the authors wrote.
In 2017, more than 70,000 people died from drug overdoses, up 9.6 percent from the year before, making overdose a leading cause of injury-related death in the U.S., according to the Centers for Disease Control and Prevention (CDC).
Prescription pills were involved in almost a quarter of those cases, but it's unclear how many people mixed them with more deadlier substances before their overdose. The CDC reports "deaths involving" opioid prescriptions, methadone, heroin and others without accounting for overlap between the categories.
A recent Massachusetts study looked at the overlap, reporting that only 1.3 percent of overdose decedents had an active prescription for every opioid detected in their system. Instead, most used heroin and fentanyl, while nearly a quarter of overdoses studied resulted from a mix of heroin, fentanyl and prescription pills in some combination.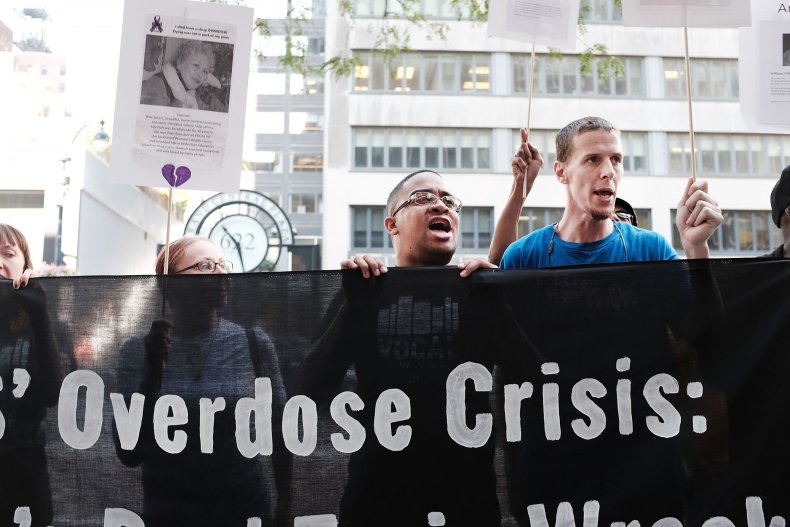 Public health experts largely agree that federal efforts to suppress prescription opioid availability have led to more demand for deadlier drugs, in part creating a market for mass quantities of phony pills created by Mexican drug cartels and a methamphetamine resurgence in New England.