Only Russia or Canada Stands in the Way of First U.S. Women's Ice Hockey Gold for 20 Years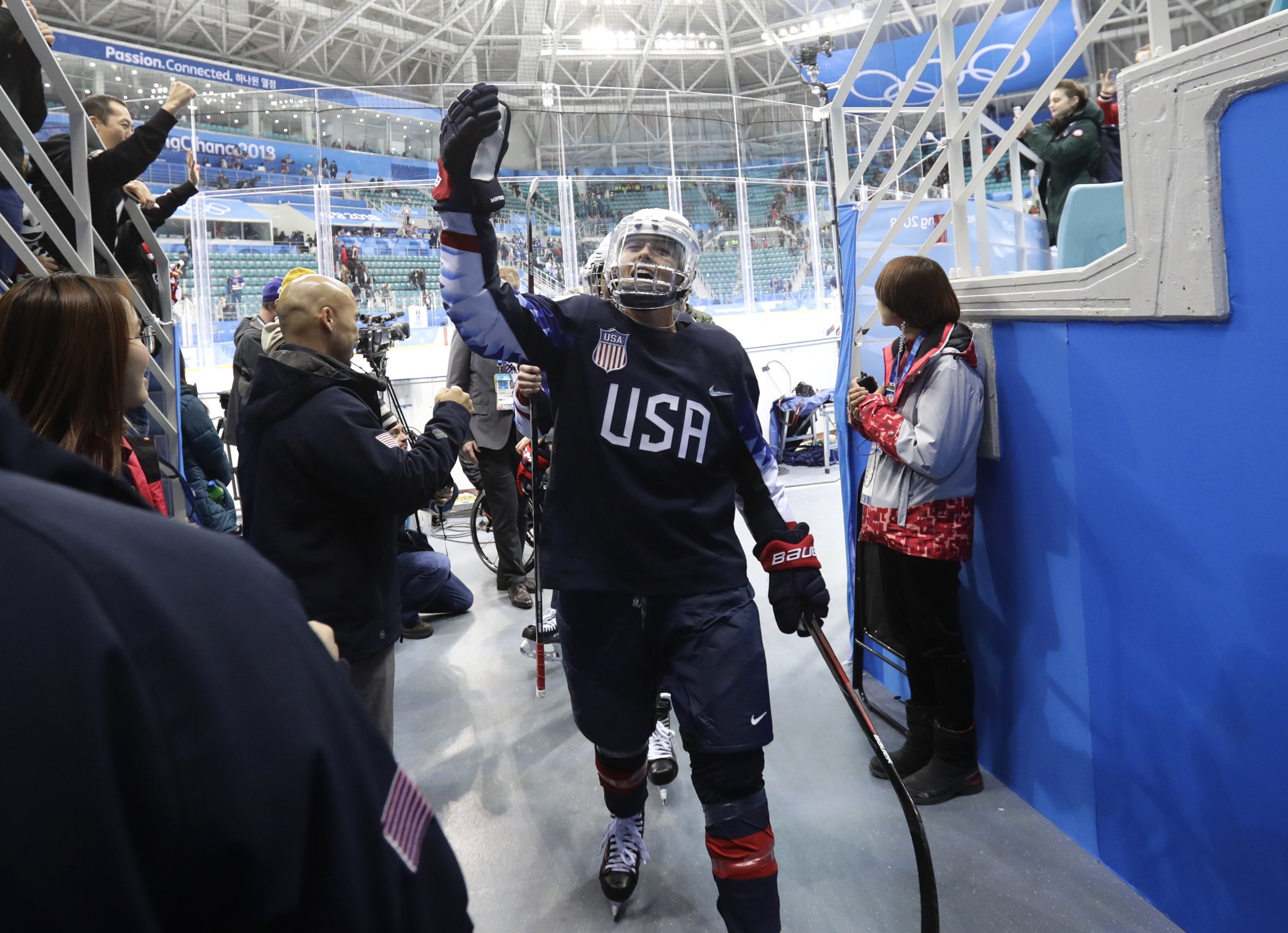 The U.S. women's ice hockey team will have to beat Russia or Canada to win its first Olympic gold medal in 20 years after dispatching Finland 5-0 to advance to the final of the 2018 Winter Olympics in Pyeongchang, South Korea.
A victory would bring home to the United States the first women's ice hockey gold since the team won at the 1998 Winter Olympics in Nagano, Japan.
This is the U.S. team's third consecutive Olympic final. In both 2014 and 2010, the United States lost to Canada, which came up against Russia—competing as Olympic Athletes from Russia (OAR)—in the second semifinal on February 19.
The U.S. dominated the game, outshooting Finland 38 to 14, with goals by Gigi Marvin, Jocelyne Lamoureux-Davidson, Hilary Knight and Dani Cameranesi, who scored twice.
Related: 96 great photos of the action at the Pyeongchang 2018 Winter Olympics: week one
The authoritative victory gave the team a lift ahead of the gold medal match on February 22.
Six members of the current U.S. team were also in the 2010 and 2014 silver medal–winning squads, including captain Meghan Duggan. They will be eager to add a 2018 gold to their collections.
"We're super excited to be in this position again," Lamoureux-Davidson said, according to the Associated Press. "We worked four years to put ourselves in position to compete for a gold medal, and we'll enjoy this for a little bit, but we know that this isn't what we came here for. We're ready to go to battle in a couple days."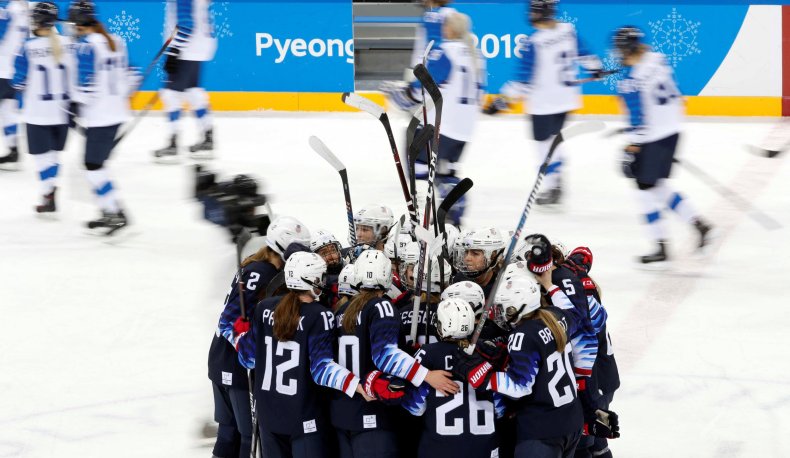 Meanwhile, the Finns—ranked third in the world ahead of the games—will be hoping to put the heavy defeat behind them and take home the bronze medal when they compete in the third-place playoff on February 21.
The Canadian team—ranked second in the world behind the U.S.—is expected to defeat the Russian team and progress to the final, setting up another high-stakes installment of the North American ice hockey rivalry.
If Canada does progress, it would be the country's sixth consecutive appearance in the gold medal match. The Canadians won the gold in the previous four Winter Olympics.
The U.S. and Canadian teams have already met once during this year's games. Facing each other in the group stages on February 15, the Canadians edged out the U.S. in a tight contest, winning 2-1. Both the U.S. and Canadian teams beat the Russians 5-0 in the group stages.