North Korea: U.S. Student Sentenced to 15 Years Hard Labor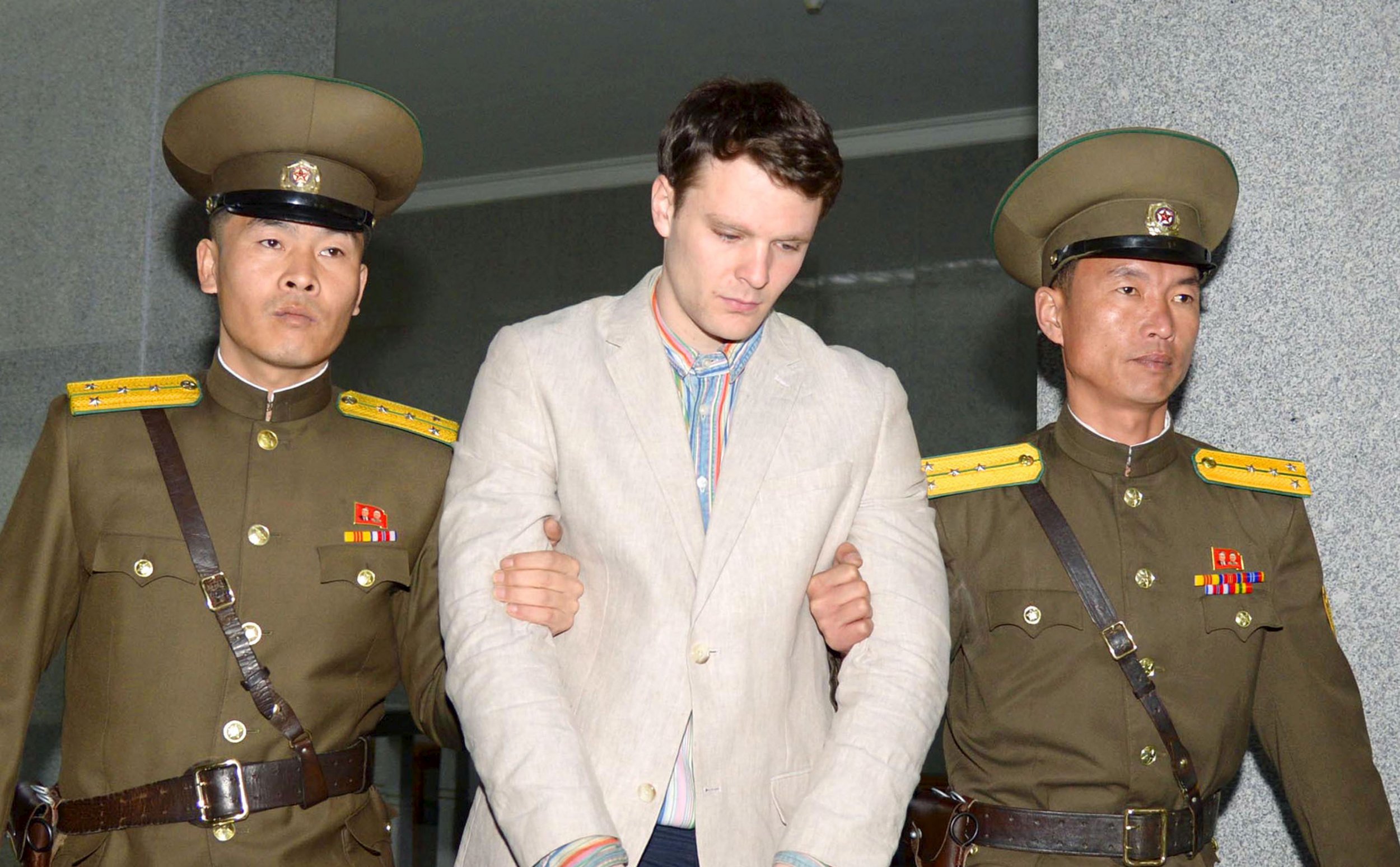 A U.S. student has been sentenced to 15 years hard labor in North Korea after trying to smuggle a propaganda item out of the pariah state.
Otto Warmbier, a student at the University of Virginia, was detained in January for trying to steal a propaganda sign from the Yanggakdo International Hotel in Pyongyang where he was staying. Warmbier made a televised confession in February, saying that his "severe" crime was "the worst mistake of my life" and begging for his release by North Korean authorities.
North Korea's supreme court handed down the sentence to Warmbier, China's Xinhua news agency reported on Wednesday, according to Reuters. Warmbier was 21 at the time of his arrest and was part of a five-day group tour of the totalitarian state, which has no diplomatic relations with the U.S.
The reported sentence comes despite attempts by the U.S. to secure Warmbier's release. A Swedish diplomat acting on behalf of Washington visited the student earlier in March, while former Governor of New Mexico Bill Richardson—who has previously traveled to North Korea—met the country's ambassador to the United Nations on Tuesday to urge for Warmbier's release, the New York Times reported.
The severe sentence could be a reflection of strained relations between Washington and Pyongyang at present, which are being exacerbated by the U.S. and South Korea carrying out their annual joint military drills. The exercises started earlier in March and involve some 300,000 South Korean troops, plus about 17,000 American personnel.
North Korea is also subject to the toughest sanctions ever imposed by the U.N. following its nuclear test and rocket launch in the first two months of 2016. The sanctions include U.N. member states being allowed to inspect all cargo entering and leaving North Korea and the banning of aviation and rocket fuel from being supplied to the country, and were described as a "firm, united and appropriate response" to the communist state's actions by U.S. President Barack Obama.