Russia insists it still has important friends in the world and on Sunday pointed to China's apparently supportive stance as an example.
"Of course, we have them. Look at the reaction of world giants. Those who do not pretend to be giants, but are real giants. For example, it is China. You can see this reaction, can't you?" Russian Foreign Ministry spokesperson Maria Zakharova told state-owned television channel Russia 1, as the nation's troops concluded a fourth day of hostilities in neighboring Ukraine.
According to Russian news agency RIA Novosti, Zakharova pointed to a recent Twitter post by her Chinese counterpart Zhao Lijian, who said the United States should reflect on its role in the ongoing crisis. Since Russian President Vladimir Putin launched his "special military operation" in Ukraine on February 24, China has refused to describe the bloody campaign as an "invasion."
While the battle rages on and Putin's forces continue their march toward Kyiv, it's become apparent that Moscow has already lost the information war to Ukraine, which has garnered unprecedented support from not only the West, but also ordinary citizens in China. It continues to release updates on social media through government accounts and those run by its officials, most notably Ukrainian President Volodymyr Zelenskyy himself.
Russia, meanwhile, has attempted to censor descriptions of the operation as a war or invasion, and has not released casualty figures to challenge the likely inflated numbers put out by Kyiv, currently numbering in the thousands of deaths.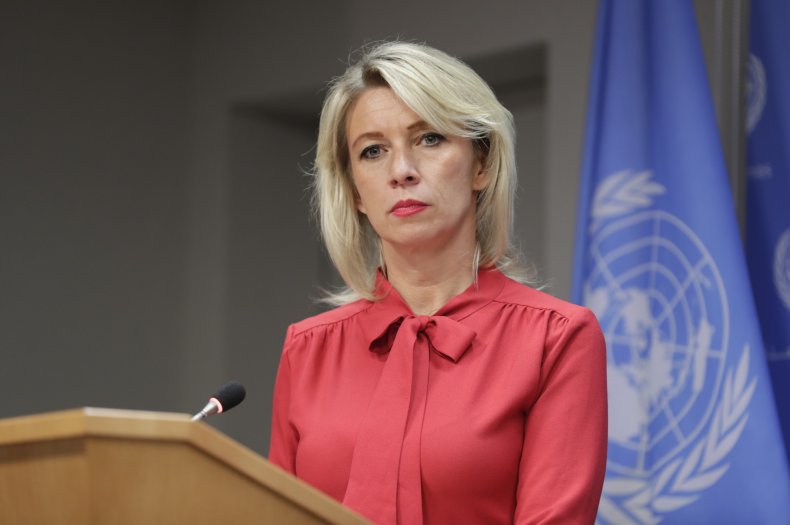 By overtly engaging in the first major state-on-state conflict on the European continent in decades, Putin appears to have invigorated NATO, steeled the European Union and led to the biggest turn in German foreign policy in its post-war history, a move that might reverberate among Russia and China's neighbors in Asia where the likes of Japan, South Korea, Singapore, Taiwan and Australia have already signed on to export controls.
Beijing's attempts to appear externally neutral have so far failed due to its continued displays of solidarity with Moscow, as well the Chinese public's overwhelming pro-Russian sentiment—fomented in large part by anti-Western state news outlets and China's official opposition to NATO. In a February 26 call between Chinese Foreign Minister Wang Yi and his opposite number in Germany, Annalena Baerbock, the former rebuked the alliance for its "Cold War mentality" and repeated calls for Russia's "legitimate security demands" to be addressed.
Since Putin moved to formally recognize—and aid—Ukraine's rebel regions of Donetsk and Luhansk a week ago, China has abstained from three emergency votes at the United Nations Security Council, refusing to condemn Russia but not publicly backing its invasion either. It has only hinted at sympathy for Ukraine through vague references to the UN Charter which forbids "the threat or use of force against the territorial integrity or political independence of any state."
On Monday morning, as the Russian ruble imploded as a result of tough economic sanctions by the West, China again sounded its disagreement. China opposes any "unilateral sanctions above international law," Chinese Foreign Ministry spokesperson Wang Wenbin said at a daily press conference in Beijing. He suggested Chinese firms would continue to do business with Russia.