Why is CBS All Access Changing Into Paramount+?
CBS All Access is set to become Paramount+ on March 4, with the streaming service getting 30,000 more movies and TV episodes as well as a new look. This means that CBS All Access subscribers will not only be able to watch the best of CBS, but thousands of hours from the brands owned by its parent company ViacomCBS, including MTV, Nickelodeon, and the movie-making branch of Paramount.
This does not entirely explain, however, why the service is turning into Paramount+. After all, CBS All Access and Showtime (also owned by ViacomCBS) had a combined subscriber base of nearly 18 million as of the start of 2021 (per Statista), with viewers subscribing to watch acclaimed originals like The Good Fight plus the service's ever-expanding universe of Star Trek shows.
However, this is frankly a drop in the ocean compared to some of the other streaming services owned by the massive entertainment conglomerates. HBO Max (owned by AT&T) gained nearly 40 million subscribers in just over six months, whereas it took CBS All Access six years to reach its current total. Peacock (owned by NBCUniversal) similarly managed to gain 33 million subscribers in around eight months. Disney+, meanwhile, dwarfed them all, with 94.9 million subscribers gained in just over a year.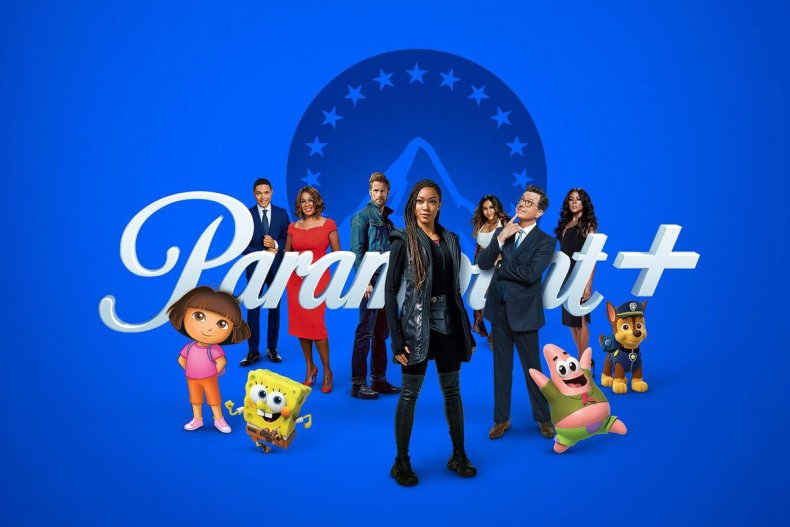 By adding all this extra content to CBS All Access, the hope presumably is that the service can match these numbers by drawing from across the ViacomCBS archive with both classic shows and new series (mostly based on these classic shows) like a Frasier reboot, two Yellowstone spin-offs and a new version of Nickelodeon show iCarly.
The question remains, however, of why the name of the service is changing from CBS All Access to Paramount+. Per the Financial Times, the new service is rebranding to try and reach a younger audience, an audience that associates CBS with crime procedurals like NCIS that target an older audience.
Though an article published on The Verge was skeptical about exactly how excited young people were about Paramount as a brand, they also pointed out that it works better as a general name than say MTV+, Nickelodeon+ or even BET+, the first two of which might attract younger subscribers not alienate older ones, and the latter of which could alienate white audiences.
Showtime+ may have worked as an option, but would likely confuse existing Showtime subscribers. As the article noted, "If ViacomCBS wants to use one of its staples in the name, Paramount is recognizable, more accessible, and probably the best option."
Paramount+ is also a name that better fits in with the modern streaming landscape—a landscape that, after all, also includes Disney+, Apple TV+ and Discovery+. Paramount+ is also a service that is already available in a number of European countries, allowing more brand cohesion around the world.
In a statement meanwhile, ViacomCBS CEO and President Bob Bakish said: "Paramount is an iconic and storied brand beloved by consumers all over the world, and it is synonymous with quality, integrity and world-class storytelling. With Paramount+, we're excited to establish one global streaming brand in the broad-pay segment that will draw on the sheer breadth and depth of the ViacomCBS portfolio to offer an extraordinary collection of content for everyone to enjoy."