Pelosi's Trading Ban Could Force Husband to Sell at Least $10M in Stocks
Speaker of the House Nancy Pelosi has backed a legislative movement that would require Capitol lawmakers to refrain from trading individual stocks. If such legislation is passed, it could force her husband, venture capitalist Paul Pelosi, to sell nearly $10 million worth of stock.
Over the previous year, Pelosi's disclosures, which were reviewed by Newsweek, showed purchases of somewhere between almost $10 million to nearly $32 million worth of stocks in 2021. These disclosures list the amount of each individual stock transaction in the form of ranges, hence the wide range in the totals.
Under the rules dictated in the Senate legislation sponsored by Democratic Senators Mark Kelly of Arizona and Jon Ossoff of Georgia, the spouses of lawmakers and their dependent children would be forced to divest individual stocks that could only be reinvested if placed in a blind trust. Paul Pelosi bought approximately $9.8 million worth of stock in 2021.
The push for lawmakers, their families and their staff to divest from the market comes amid growing concerns that their trading could present potential conflicts of interest, given that they can be privy to information that would affect markets before the general public and thus could influence legislation.
With this movement now gaining momentum, Pelosi has indicated that she would like to see trading limitations implemented "governmentwide." The Supreme Court currently does not have to provide disclosures, like the executive and legislative branches.
Pelosi is not the only lawmaker whose disclosures reveal millions of dollars worth of transactions. According to a study by MarketWatch, published on January 31, Republican Congressman Michael McCaul bought and sold more stock than any other member of Congress in 2021 with at least over $31.4 million worth of purchases and over $35.2 million worth of sales. According to his first disclosure of 2022, McCaul of Texas purchased between almost $3.8 million to over $8.6 million worth of stock in the month of December alone.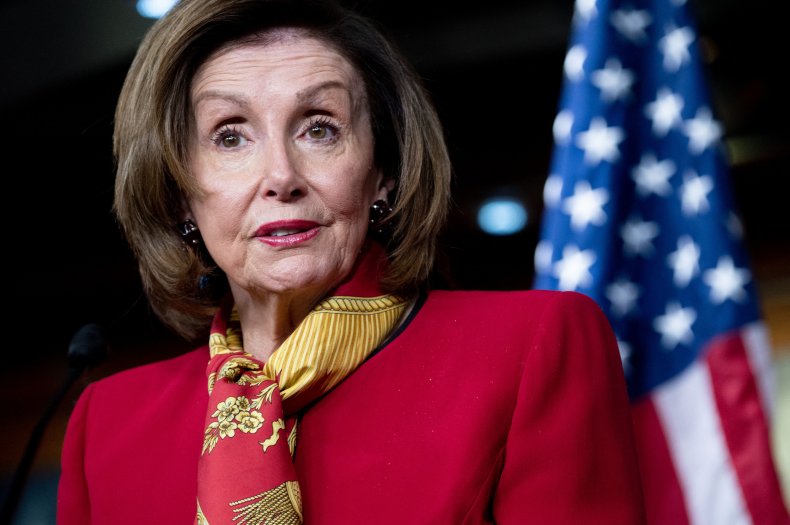 Behind McCaul was Democratic Congressman Ro Khanna of California who MarketWatch reports bought nearly $33.6 million of stock and sold over $19.1 million. Third was Tennessee's Republican Representative Mark Green and fourth was Washington Democratic Representative Suzan DelBene. Pelosi was the eighth biggest trader in 2021, according to the MarketWatch list.
In October 2021, Newsweek reported that Khanna's wife invested thousands of dollars in some of the nation's biggest fossil fuel polluters despite Khanna being an advocate for a Green New Deal. Similarly, Newsweek also reported that Democratic Congresswoman Lois Frankel also invested in fossil fuel companies despite being a member of the Progressive Caucus, a group that supports clean energy efforts.
Newsweek reached out to Nancy Pelosi's office for comment but did not receive a response in time for publication.
Update 2/9/2022 5:49 p.m. ET: This story has been updated to include more information about how a stock trading ban would affect spouses, particularly Paul Pelosi.