Pfizer Aims for August Clinical Trials for Booster Shot to Fight Delta Variant
The pharmaceutical companies Pfizer and BioNTech have said that they plan to start clinical trials in August for a booster shot meant to provide increased immunity against the COVID-19 Delta variant. The variant is responsible for most new infections in the United States.
The companies said that two doses of their current vaccine seem to provide some protection against serious infections caused by the Delta variant. However, they expect that a third dose could extend a person's immunity against COVID-19 as well as milder infections of its Delta variant.
"[The new variants] are key factors driving our belief that a booster dose will likely be necessary to maintain highest levels of protection," the companies said in a press release. They estimate the booster would be needed within six to 12 months after people receive full vaccination.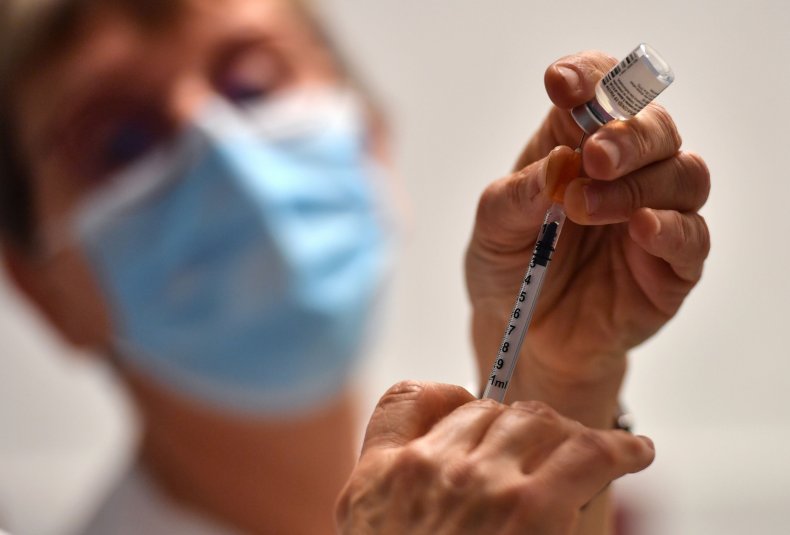 Similar booster shots are currently required for the flu. Pharmaceutical companies regularly create new immunizations to protect against the flu strains they expect to be the most common over the following year.
Pfizer and BioNTech have said they plan to ask the U.S. Food and Drug Administration (FDA) for approval to begin clinical trials as early as August. If clinical trials prove successful, they could then apply for a use authorization so Americans can start receiving the booster by fall or winter.
A booster shot for vaccinated and previously infected people is necessary because a vaccine's antibodies gradually decrease in the body over time, Olivier Schwartz, head of the Virus and Immunity Unit, at Institut Pasteur in Paris, wrote in an article published Thursday in the journal, Nature.
The U.S. Surgeon General Vivek Murthy has said the variant is quickly spreading throughout the country and poses a serious risk to unvaccinated people. He called the variant "highly transmissible."
"It will very quickly become the dominant variant in the United States," Murthy said in a July 2 PBS NewsHour interview. However, he also said the current COVID-19 vaccines offer a high degree of protection against the variant.
The U.S. Centers for Disease Control and Prevention (CDC) estimates over 50 percent of all new COVID-19 cases in the U.S. are now due to the Delta variant, USA TODAY reported.
American citizens and health care experts fear the variant could contribute to a wave of new infections following the Fourth of July weekend. On Friday, President Joe Biden worried that "people will die" by attending large gatherings where few people had been vaccinated.
While Biden said it was "unlikely" the variant could cause further lockdowns, he also hesitated to rule out the possibility completely.
Newsweek contacted the FDA for comment.