In Photos, American Cities at the Start of Lockdown vs. Today
Following the onset of the COVID-19 outbreak, several states issued "stay-at-home" lockdown orders in 2020 back in late March and early April, many of which were extended throughout the past year.
The lockdown orders required residents to remain at home, while most businesses, including restaurants and bars, and other public venues, were ordered to be shut to help slow the spread of the virus.
Some COVID-19 restrictions, including mask mandates, were gradually eased from 2020 as well as in recent months this year as the COVID-19 vaccine rollout continues across the country.
Here we look at images of different cities across America from the start of their lockdown orders compared with how they appear today in recent weeks.
New York
New York Gov. Andrew Cuomo issued a stay-at-home order which went into effect on March 22, 2020 at 8 p.m. local time.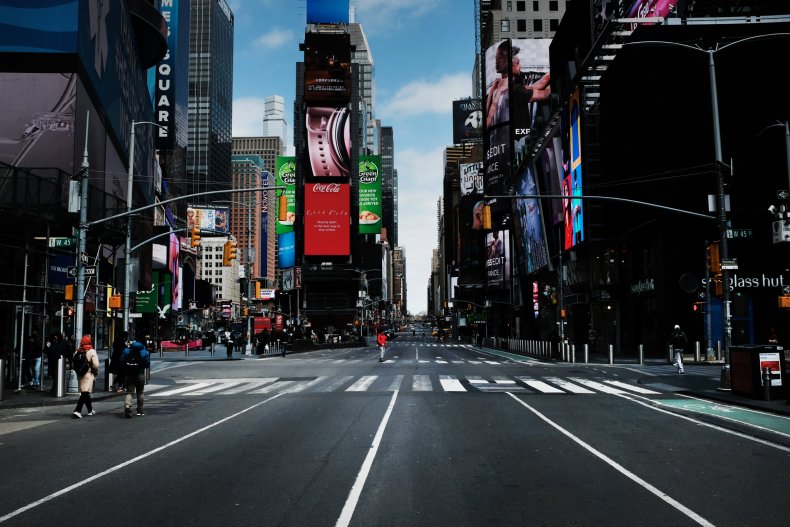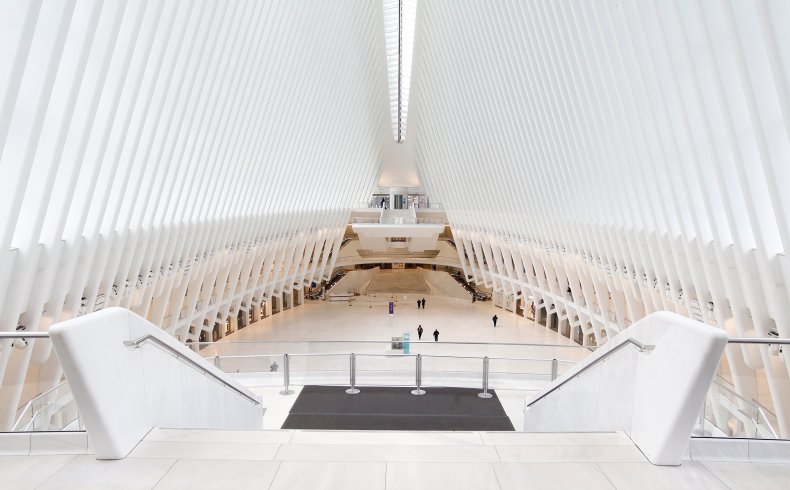 New York City began easing restrictions back in June last year, entering phase one of its reopening on June 8. Restaurants in New York City can operate at 35 percent capacity, while those outside the city have been allowed to operate at 75 percent capacity from March 19.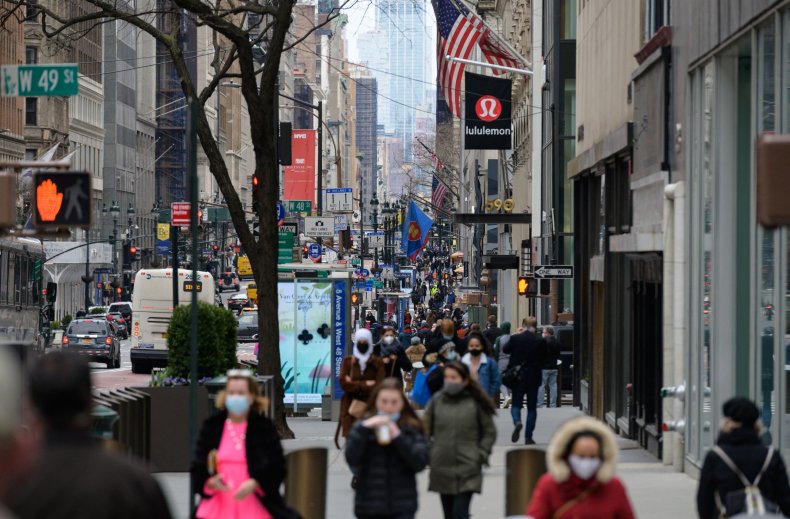 Los Angeles
Both California Gov. Gavin Newsom and Los Angeles Mayor Garcetti issued stay-at-home orders that went into effect on the evening of March 19, 2020.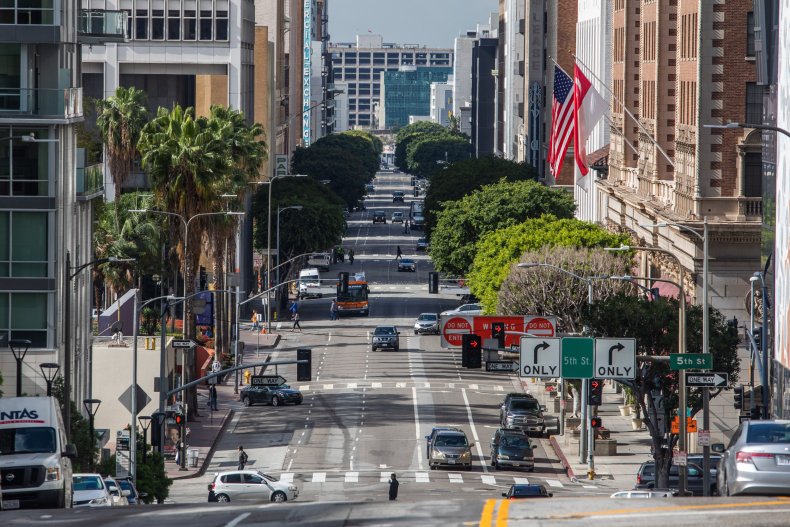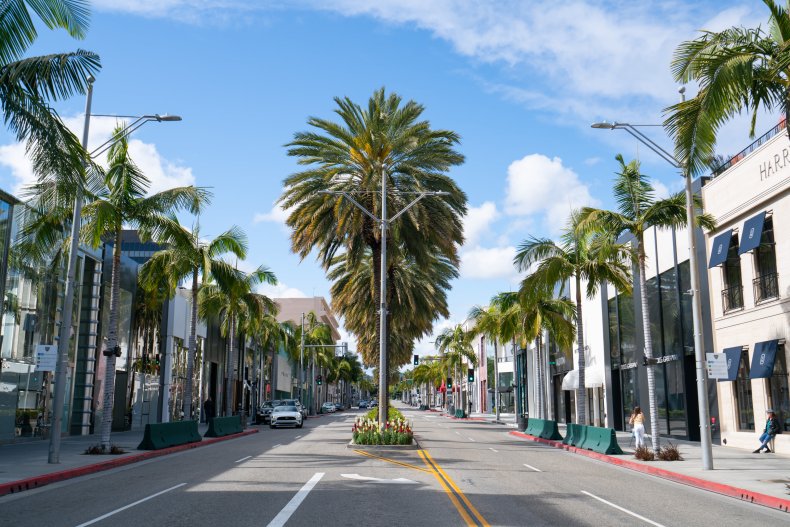 The state began easing some restrictions from early May last year, while a regional stay-at-home order was issued across five regions back in December 2020, which was triggered in a region where the ICU capacity dropped below 15 percent. The order required residents to stay at home for at least three weeks in regions where the order is in place.
In late January this year, the state's regional stay-at-home order was lifted.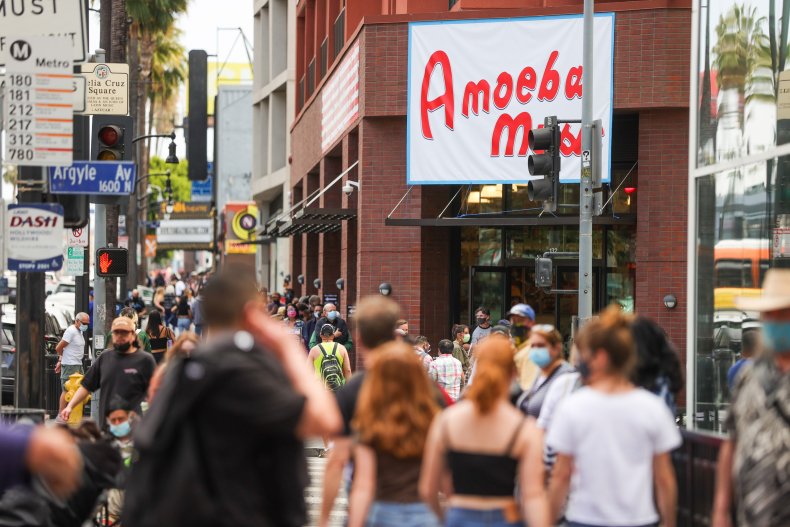 Miami Beach
On April 1, 2020, Florida Gov. Ron DeSantis signed an executive order issuing a stay-at-home order, which went into effect on April 3, 2020 at 12:01 a.m. local time.
On April 29, 2020, the governor unveiled plans for a phased reopening of Florida. From early May 2020, the state began easing restrictions in parts of the state, including parks and beaches.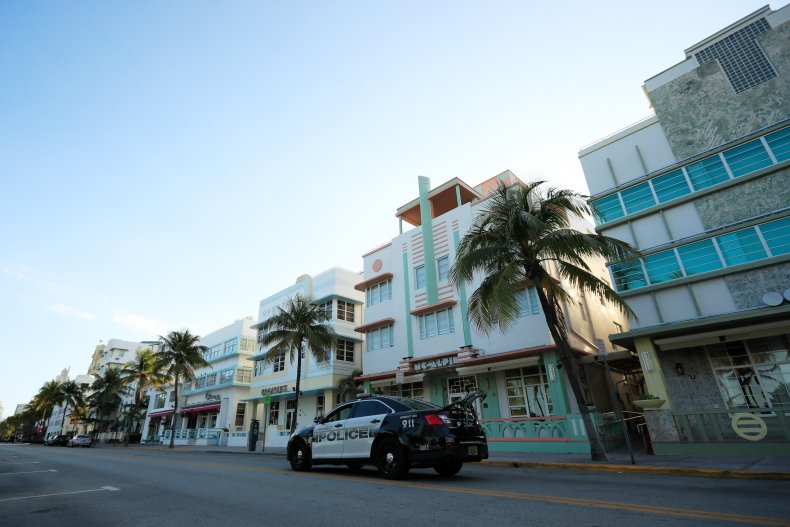 There is no statewide mask mandate in place in Florida. But local orders were issued in some areas, including the counties of Miami-Dade, Broward (whose county seat is Fort Lauderdale) and Orange.
Last September, DeSantis issued an executive order barring individuals from being fined for not wearing masks. He also lifted restrictions on businesses such as restaurants, which may operate at 50 percent capacity.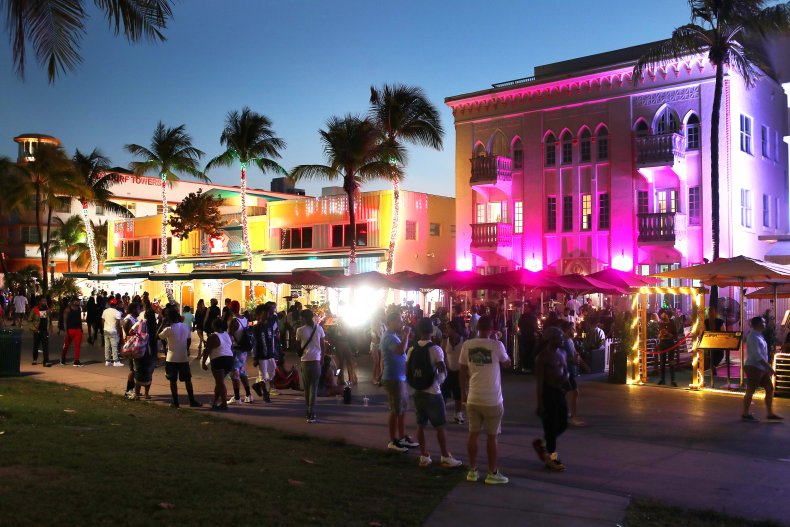 Washington, D.C.
Washington, D.C. Mayor Muriel Bowser issued a stay-at-home order in the U.S. capital last year, which went into effect on April 1, 2020 at 12:01 a.m. The order was lifted on May 29, 2020 as the city began its phased reopening.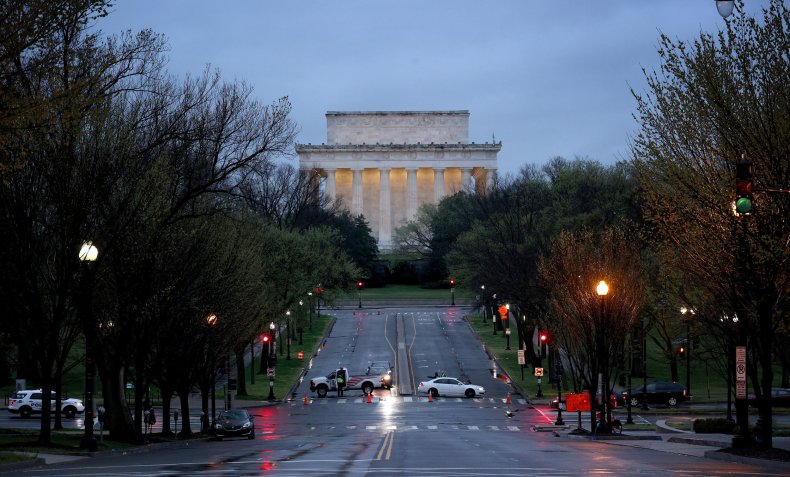 On March 17, 2021, the mayor announced an extension of the city's "Public Emergency and Public Health Emergency" status as well as modified measures as part of the second phase of the city's reopening.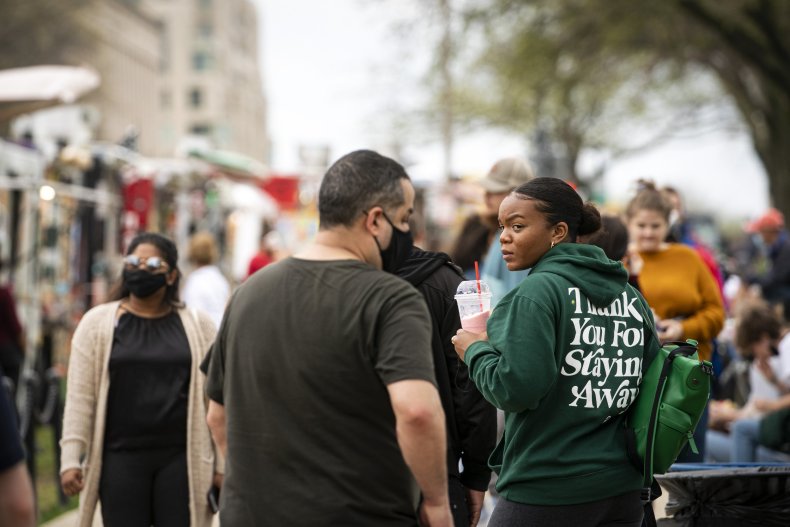 Chicago
A stay-at-home order went into effect in Illinois, including in Chicago, on March 21, 2020 at 5 p.m. local time.
The stay-at-home order in Illinois ended on May 29, 2020, while the order in Chicago expired on January 22, 2021.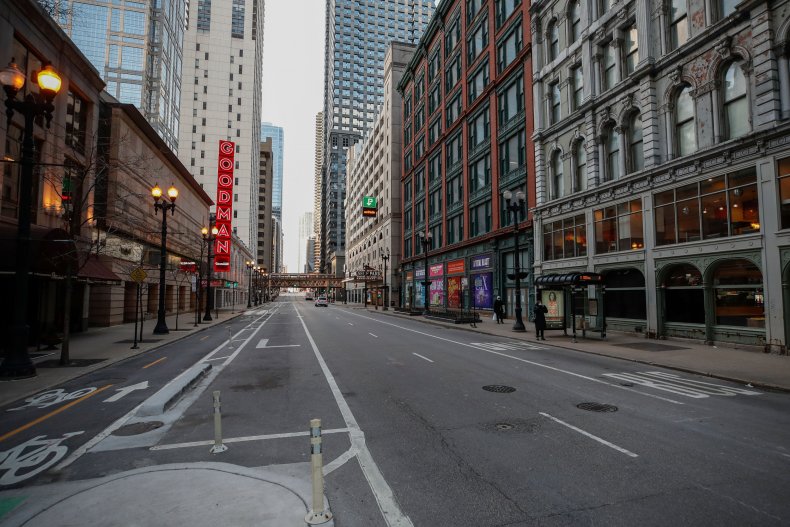 Chicago is currently in "Phase IV" of its reopening, with some capacity limits for businesses lifted with "appropriate safeguards in place," while some public amenities have reopened. Residents are told to continue wearing face coverings and to maintain a physical distance from each other.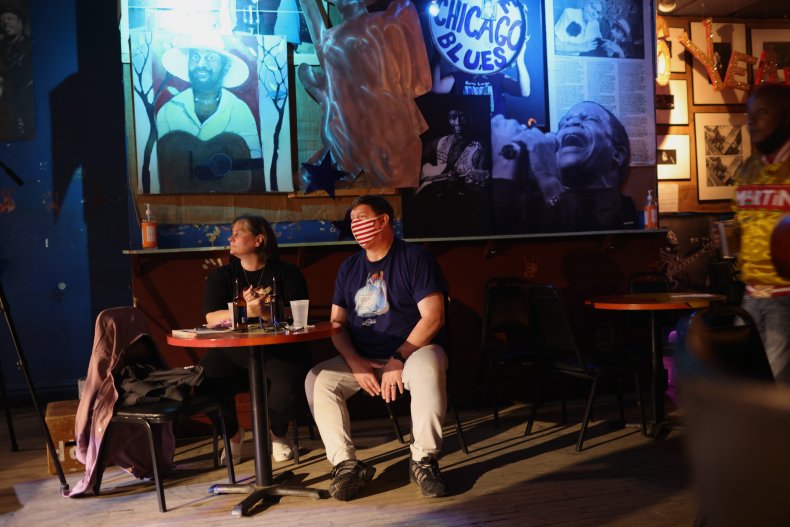 New Orleans
The stay-at-home order in Louisiana went into effect on March 23, 2020 at 5 p.m. local time.
The order was lifted from May 15, 2020 as the state moved into the first phase of its reopening. Businesses were allowed to reopen "under strict occupancy, protection and social distancing guidelines," Louisiana Gov. John Bel Edwards announced at the time.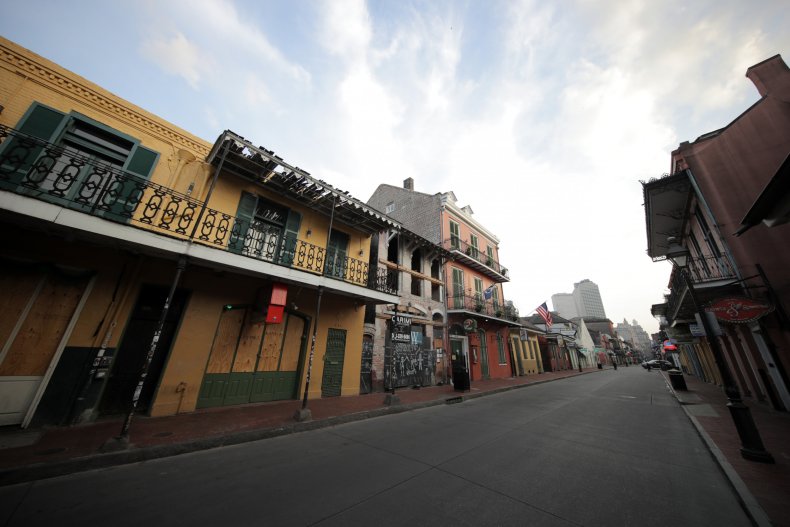 On March 30, 2021, the governor announced the easing of more COVID-19 restrictions. But the state's updated public health emergency order remains in place and expires on April 28, 2021.
"Social distancing of six feet will still be required in businesses and Louisiana's statewide mask mandate remains in place," the governor's office said in a statement on March 30.