Piers Morgan Unrepentant, Says He Still Does Not Believe Meghan Markle
Piers Morgan has said he still doesn't believe Meghan, the Duchess of Sussex, after quitting his job hosting Good Morning Britain over remarks made about her on the show.
"On Monday, I said I didn't believe Meghan Markle in her Oprah interview," the television personality tweeted early Wednesday.
"I've had time to reflect on this opinion, and I still don't. If you did, OK. Freedom of speech is a hill I'm happy to die on. Thanks for all the love, and hate. I'm off to spend more time with my opinions."
Meghan had revealed that she felt so isolated as a royal that she at one point contemplated suicide in a bombshell interview with Oprah Winfrey, which aired in the U.S. on Sunday night and then in the U.K. on Monday evening,
She also that said that her pleas for help for her mental health were rejected.
The duchess, who is biracial, also alleged that while she was pregnant with her son Archie, an unnamed member of the royal family had "concerns" about how dark the baby's skin color would be.
Prince Harry confirmed the conversation, saying he had been "a bit shocked" by it, but declined to identify the family member who made the comment.
During a segment on Monday's episode of his talk show, Morgan criticized the couple for what he described as their "onslaught" against the royal family.
"I'm sorry, I don't believe a word she says," he said. "I wouldn't believe her if she read me a weather report."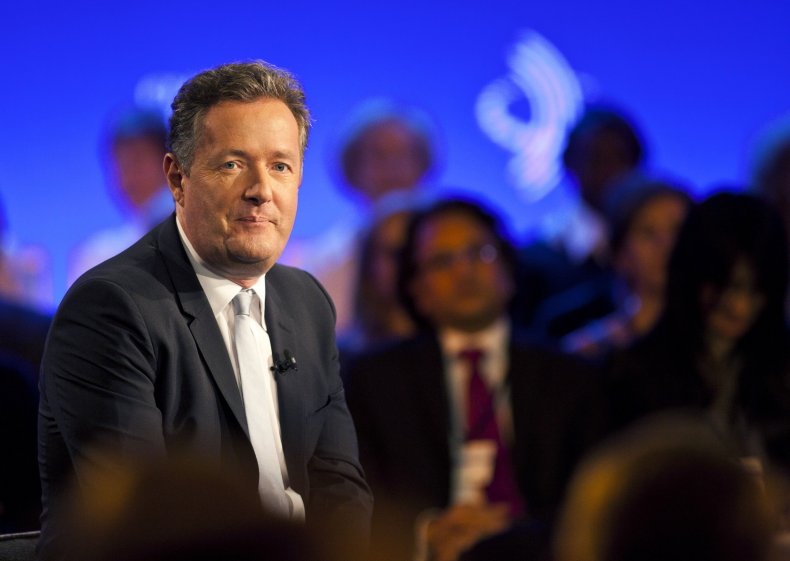 The comments drew much criticism, including from mental health charities, and prompted calls for Morgan to be fired.
On Tuesday, the U.K.'s media watchdog said it was launching an investigation into Good Morning Britain after receiving more than 41,000 complaints about Morgan's comments.
In Tuesday's episode, Morgan addressed his remarks from the prior day, saying he believed mental illness and suicide are topics that should be "taken extremely seriously."
However, he maintained he had "serious concerns" about the veracity of a lot of what Meghan said.
That episode also saw him storm off the set when a fellow presenter, Alex Beresford, was criticizing him over his treatment of Meghan.
ITV, the network which produces Good Morning Britain, later announced that Morgan had departed the show.
"Following discussions with ITV, Piers Morgan has decided now is the time to leave 'Good Morning Britain.' ITV has accepted this decision and has nothing further to add," the network's statement said.
Morgan is better known in the U.S. for his Piers Morgan Live show, which replaced Larry King's primetime slot on CNN in 2011. It was canceled in 2014 after poor ratings.
ITV's announcement came shortly after Buckingham Palace broke its silence on the interview, saying the allegations made were "concerning."
"The whole family is saddened to learn the full extent of how challenging the last few years have been for Harry and Meghan," the palace said in a statement.
"The issues raised, particularly that of race, are concerning. While some recollections may vary, they are taken very seriously and will be addressed by the family privately.
"Harry, Meghan and Archie will always be much-loved family members."
If you have thoughts of suicide, confidential help is available for free at the National Suicide Prevention Lifeline. Call 1-800-273-8255. The line is available 24 hours every day.
This graphic, provided by Statista, shows the U.K.'s most complained about TV moments of the last decade.