Pope Francis Urges Iran to Promote Peace and Stop Extremism in Middle East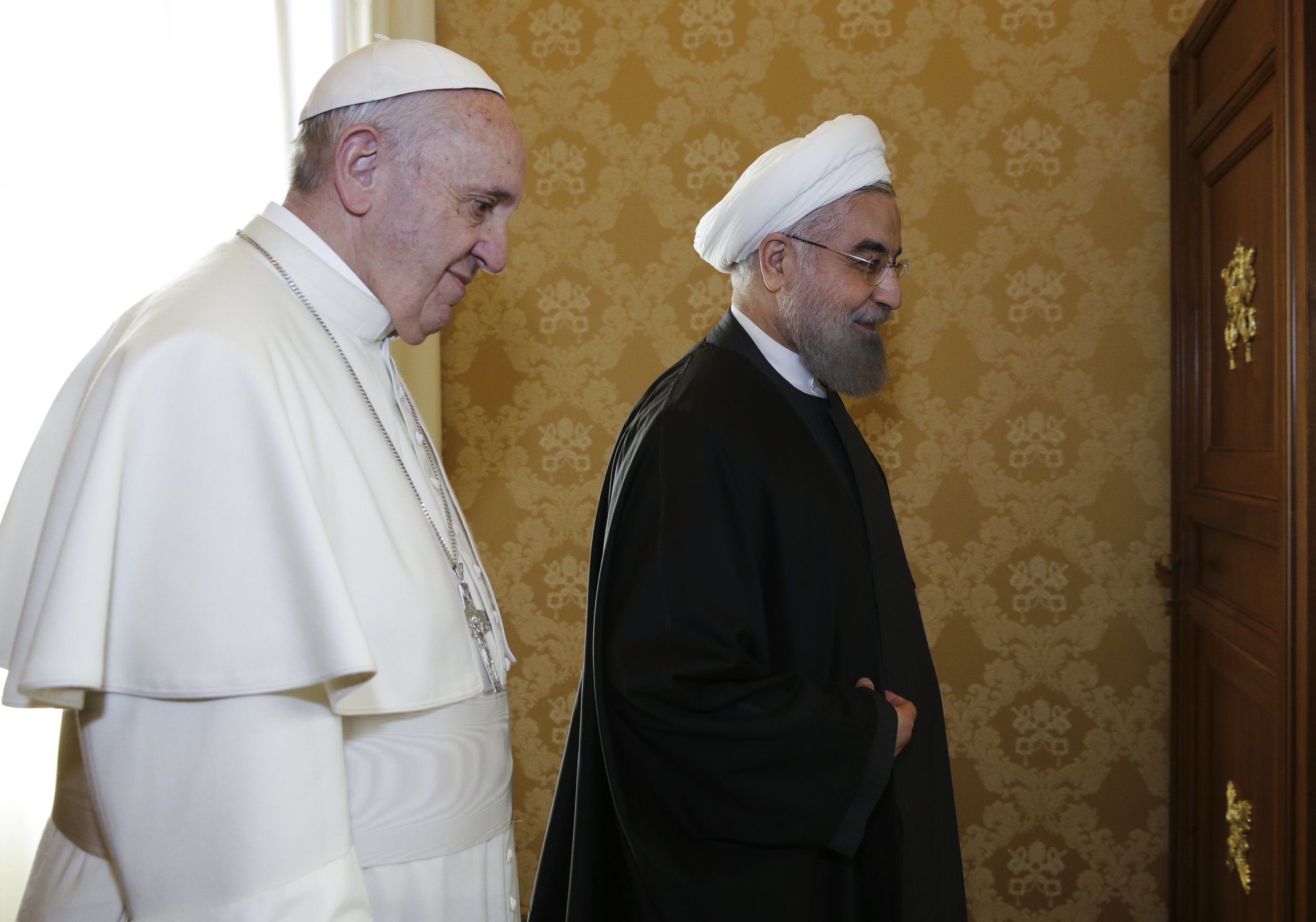 Pope Francis urged Iran to promote peace and prevent the spread of extremism across the Middle East when he met with President Hassan Rouhani at the Vatican on Tuesday.
A Vatican statement released after the meeting said there is a "relevant role Iran is called on to play" to help to solve some of the region's most pressing crises.
Pope Francis thanked the Iranian leader for his visit and said: "I hope for peace."
Rouhani, who said that the visit was "a real pleasure," asked Francis "to pray for me."
Iran has a stake in the key conflicts currently shaping the Middle East. As the predominant Shiite power in the region, it is financially supporting a number of proxies against its Sunni rivals and Israel.
Tehran backs the Shiite Houthis in Yemen against the Saudi-led coalition conducting air strikes there; the Lebanese Shiite militant group Hezbollah in Lebanon and Syria to prop up the Syrian regime against Sunni rebels; and the Palestinian militant groups Hamas and Islamic Jihad in the Gaza Strip, who are fighting with Israel.
Iran's moderate leader is on a four-day visit to Europe in which he hopes to seal a number of key trade deals after crippling international sanctions were lifted in July, following the landmark signing of a nuclear deal with world powers.
On Monday, he agreed on $18.4 billion worth of business deals with Italian companies. The last time an Iranian leader visited Italy was in 1999.
"We are ready to welcome investment, welcome technology and create a new export market," Rouhani told a business forum on Tuesday, calling Iran the "most secure and stable country" in the Middle East. "Under the new conditions, we want to export 30 percent of what we produce in Iran."
As part of Rome's eagerness to give Rouhani a warm welcome in the Italian capital, officials covered up nude statues at the city's Capitoline Museum, where he had met Italian Prime Minister Matteo Renzi, so as not to offend the Iranian president.