The Case of The 'Preacher Without a Face' Points to German Security Flaws Before Berlin Attack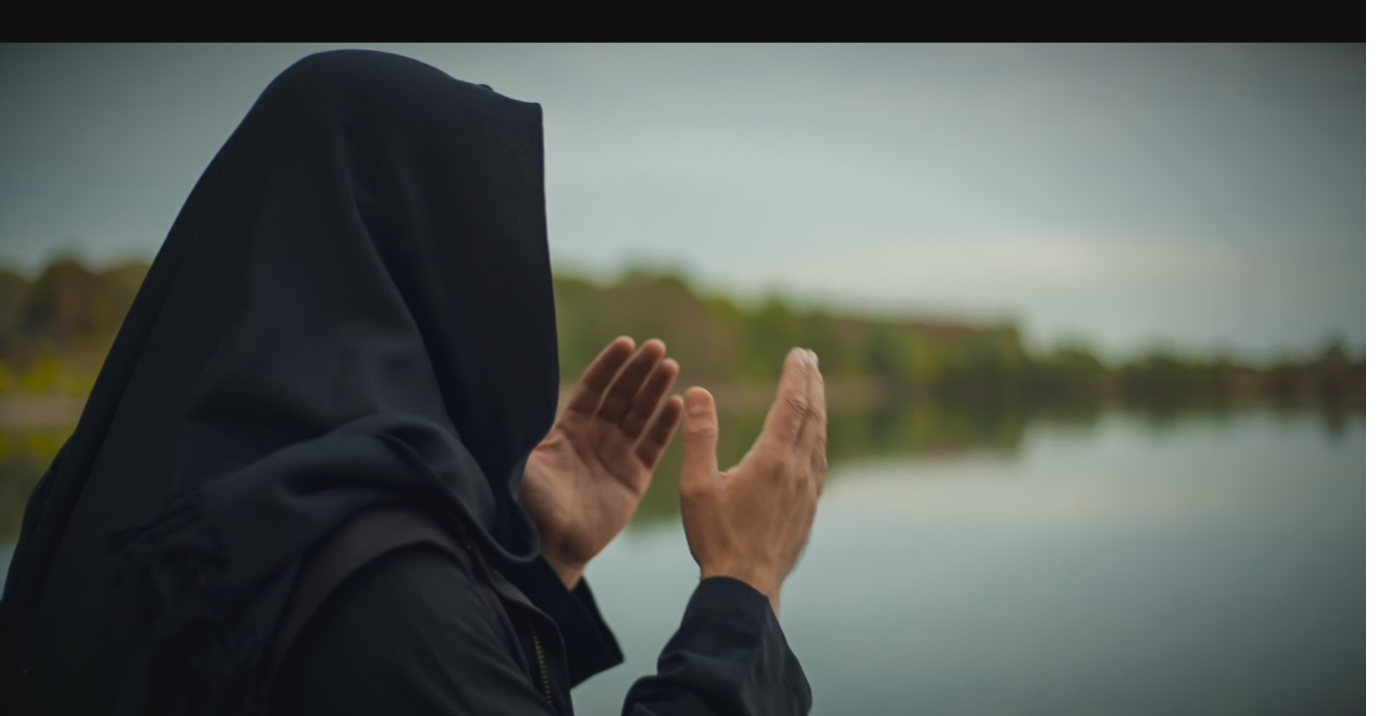 On November 8, heavily armed German police, clad in balaclavas, raided an apartment complex in the small northern city of Hildesheim in Lower Saxony. Their target was a 32-year-old Iraqi man, known to be a key supporter of the Islamic State militant group (ISIS) and dubbed the "preacher without a face" for his video appearances draped in black robes, his face hidden from the camera.
Police arrested Ahmad Abdulaziz Abdullah A., known as Abu Walaa, alongside four other men in his ultra-conservative Salafist network. All five are currently awaiting trial, charged with terrorism offences. They are suspected of recruiting for ISIS and helping at least one family reach Syria to join the group. At least 20 German ISIS fighters currently in Syria or Iraq are believed to have ties to the network.
After Tunisian national Anis Amri plowed a 25-ton truck into a Christmas market in central Berlin on December 19, killing 12 people and injuring 48, the perpetrator's links with Walaa's network began to emerge.
For two years, police have been aware of Walaa as ISIS's self-styled German representative, preaching support for the extremist group to his 25,000 Facebook followers and in sermons around the country. The authorities' failure to gather enough evidence to secure his arrest before November has sparked concerns about the country's counter-terrorism agencies—concerns that have only intensified after the Berlin attack.
The authorities were only able to arrest Walaa and his associates after accounts provided by a returning ISIS foreign fighter: 22-year-old medical student Anil O., who abandoned the militant group's ideology and fled Syria in January. Detained at Dusseldorf airport after he returned to Germany, Anil O. said Walaa was effectively ISIS's leader in the country, and he provided evidence about the cleric's recruitment network.
"In this case, [Walaa] was watched for a long time and they were looking for conclusive evidence. They were lucky," a German security source tells Newsweek, speaking on condition of anonymity. "[Anil O.] testifies as to the importance of Walaa in the recruitment process. He describes recruitment not only by Walaa but by three colleagues arrested at the same time."
Close Ties
While there is no evidence at present that Walaa personally ordered or directed the Berlin attack, the security source says that Amri had close connections to the preacher's network: "There seems to be ample evidence that the Tunisian was connected to these guys."
Amri lived in Emmerich, near the Dutch border—70 kilometers from Walaa's small gated residence in the town of Tonisvorst—having traveled to Germany in 2015 after spending four years in an Italian prison for arson. Officials have claimed that Amri was in "regular contact" with Walaa and associates, according to German newspaper Der Spiegel.
The Berlin attack suspect apparently had closer links to another member of the preacher's network arrested in November: 50-year-old Turkish cleric Hasan Celenk, who ran a travel agency in the city of Duisburg that doubled as a hangout for radical Islamists, the security source says. Authorities suspect Celenk of involvement in the bombing of a Sikh temple in the western city of Essen by two 16-year-olds in April.
Amri also frequented the mosque of 36-year-old Boban Simeonovic, a German-Serbian and member of Walaa's network, in the city of Dortmund, according to investigative files obtained by CNN. Simeonovic, who was arrested alongside Walaa in November, took Amri and others on long hikes to get them in shape, telling them there was a "state of war" in Germany and attacks were due. The investigators also said the network had planned to attack police stations with explosive-laden trucks in 2015, having purchased silencing devices for arms.
The Berlin attack suspect kept in contact with Walaa's network—which raised funds for potential terror attacks through robberies and bank loans—via the encryption app Telegram. Security forces investigated the 24-year-old Tunisian on suspicion of planning a robbery in order to buy automatic weapons but surveillance failed to reveal any evidence and the authorities ended investigations in September. Officials were also unable to deport Amri to Tunisia as he did not have a passport: Tunisia denied he was their citizen and only provided a replacement passport days after the attack in Berlin.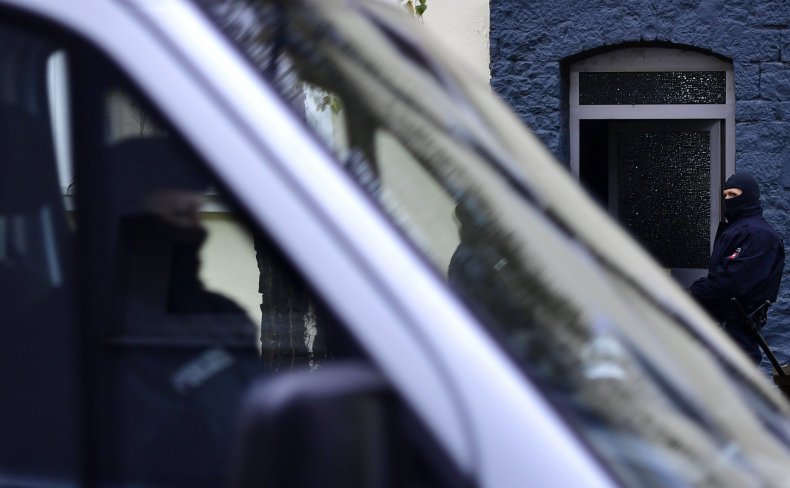 Light-Touch Legislation?
German authorities had investigated Walaa for months and in July raided the mosque where he preached, Hildesheim's Deutschsprachigen Islamkreises Hildesheim (DIK), founded in 2012. Boris Pistorius, interior minister for Lower Saxony, said that calls for "hatred towards infidels" were made in sermons and seminars at the mosque. But no arrests were made until four months later.
Despite the surveillance of Walaa and his network, ex-ISIS fighter Anil O. "will be the only evidence in court against these guys," the security source says. Without Anil O.'s account, it is likely the preacher could have continued rallying support for ISIS and potentially inspiring attacks on German soil—and that has prompted concerns that the country's counter-terror laws have not kept pace with the rise of Islamic extremists.
Former intelligence officials say the time it took German authorities to arrest Abu Walaa points to a surveillance failure. "I'm sure they would have felt that they were keeping an eye on who he was associating with. Obviously not close enough, not forensically, so they could really examine what was happening to his people who were associated with him, because several of them ended up in Syria," says Richard Barrett, former director of global counter-extremism for the MI6 foreign intelligence service. "It suggests to me perhaps that they hadn't really fully appreciated the extent to which he was radicalizing people."
Germany has some of the strictest privacy laws in Europe, following its history of surveillance under the Stasi in the Communist era, and the Gestapo under the Nazis. The German security source suggests to Newsweek that Walaa was able to navigate German law and its loopholes to avoid detention.
"[Walaa] tried very much not to cross the lines, to get into conflict with the German law," the source says. "If you only say that Osama Bin Laden is a good guy, it is not something that will bring you to court.
"As soon as you offer propagandistic support for an organization, then it becomes problematic. Even then, it will only cost you a fine or something [small]."
Until recently, according to the security source, authorities would only prosecute suspected ISIS fighters returning from Iraq and Syria—not their recruiters. With the arrest of Walaa and his associates, "something is changing," and agencies are now gaining "deeper insights into the scene."
German leaders are now scrambling to pass tougher counter-terror measures, with calls to criminalize expressions of sympathy for terrorism and, controversially, to increase surveillance. December's Berlin assault marks the fourth ISIS-claimed attack on German soil since July, after an ax attack near Wuerzburg, a suicide bombing in Ansbach and a knife attack in Hamburg.
Authorities believe there are now more than 9,000 radical Islamists in Germany (compared to 3,800 in 2011) and 550 of them are considered capable of carrying out attacks. Some 800 Germans have joined ISIS in Iraq and Syria and many are expected to return as the group continues to suffer defeats and lose territory. How many of them were inspired by Walaa, whether through direct personal contact or via his Telegram and Facebook accounts, remains unknown.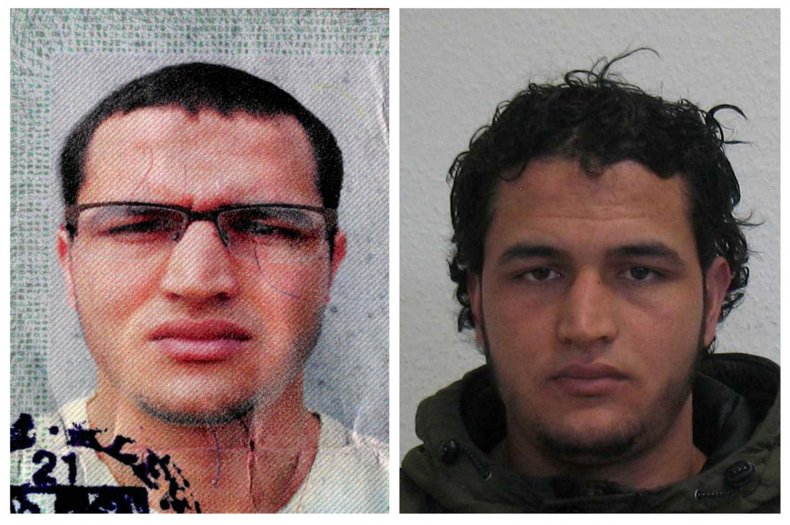 Jailed But Not Silenced
Despite the arrest of key members of the network—which German Justice Minister Heiko Mass called "an important blow to the extremist scene in Germany"—Walaa's influence continues.
Although Facebook shut down the preacher's page following his arrest, Newsweek has discovered a new page launched by Walaa's supporters two days later, a means of broadcasting his radical messages while the man himself is behind bars.
After the Berlin truck attack on December 19, the page posted an article about the Zurich mosque shooting in which a far-right gunman entered a prayer house in the Swiss city and wounded three worshippers. Walaa's page called the incident "the fruits of the propaganda of the media against Islam and the Muslims."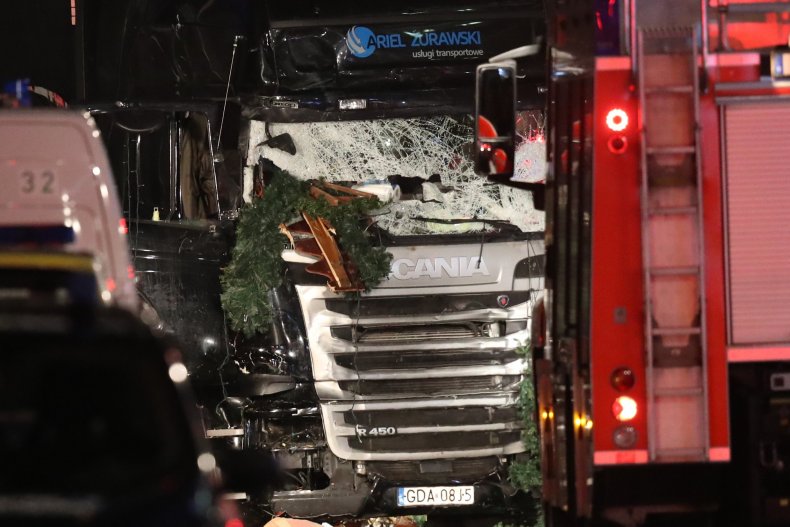 The page also shows video posts of the preacher that have been viewed thousands of times—as well as links to Walaa's channel on the private messaging app Telegram, where 1,766 members, and anyone else who wishes to join, can still access his voice messages and posts from before his arrest.
Fears about the wider impact of clerics like Walaa, and the part they play in radicalizing young, potentially vulnerable, Muslims are not unique to Germany. In the U.K, Anjem Choudary is suspected of radicalizing dozens of British Muslims, while Khalid Zerkani—nicknamed "Papa Noel," or Father Christmas—is suspected of spreading extremist ideology among fragile youths in the Belgian capital.
One of the killers of British soldier Lee Rigby in 2013, Michael Adebolajo, had links to Choudary's now-banned Al-Muhajiroun group in London, while several members of the Brussels and Paris attacks network, such as Brussels bomber Najim Laachraoui, had links to Zerkani. Both clerics are now jailed, the former for expressing support for ISIS, the latter for recruiting jihadists to fight in Syria.
Security experts are now placing greater importance on the networks surrounding suspected future attackers. "Almost all the attackers we have seen in recent years, especially in Europe, have had prior connections with Salafi networks or sympathizers," says Jason Bourke, expert on Islamist extremism and author of The New Threat From Islamic Militancy. "This underlines what has been clear for some time: there is no such thing as a lone wolf."