Prince Andrew Had 2nd Lesser-Known 'Toe-Curling' Car Crash Interview—Book
Prince Andrew took part in a lesser-known "toe-curling" interview two years before his car crash appearance on BBC's Newsnight which hastened his retirement from royal life, according to a new book.
The prince and his relationships with palace aides form part of a new book by prominent royal correspondent Valentine Low, titled Courtiers: The Hidden Power Behind The Crown.
While one of the book's key focuses is on Prince Harry and Meghan Markle, and their tumultuous experiences with the royal household, Low also paints an in-depth portrait of Andrew, the queen's disgraced second son, and his notoriously difficult demeanor.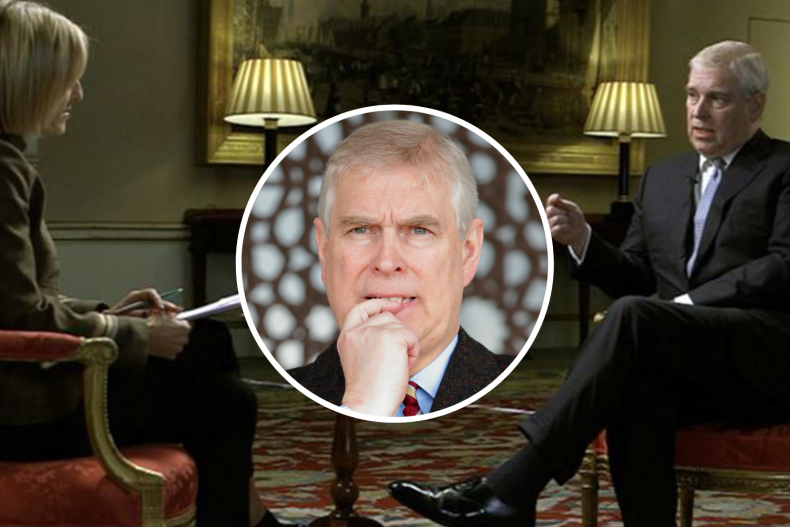 The prince was stripped of his royal patronages and stepped down from his working role within the British monarchy earlier this year after his associations with Jeffrey Epstein were scrutinized and amid a sexual assault lawsuit launched against Andrew by Epstein victim Virginia Giuffre.
Andrew denied Giuffre's allegations and settled out of court in February. This did not prevent the loss of his position and use of his HRH (His Royal Highness) titles.
Before his 2019 appearance on Newsnight, the prince was scheduled to be profiled for the British broadsheet newspaper The Sunday Times by journalist John Arlidge.
Arlidge told Low of the experience, which has been recounted in Courtiers with the journalist describing Andrew as "the most arrogant and thoughtless public figure I have ever interviewed."
When contacted by Newsweek, representatives for Prince Andrew declined to comment on the report.
In an effort to promote Andrew's Shark Tank-style entrepreneurial scheme titled Pitch@Palace, it was decided by the palace that Arlidge should fly to Australia where the prince was undertaking an official visit to see him "in action."
Despite both Arlidge and Andrew being based in Britain, the journalist was sent halfway across the globe to conduct the interview.
On first meeting Andrew in a hotel lobby in Sydney, the journalist recounted, according to Low: "'The first thing he says to me is, 'Why have you come all this long way?' I looked at him through my biblical jet lag, and the exhaustion, and replied: 'Because you invited me.'"
"'I was so annoyed that he could not remember that he'd asked me to fly halfway round the world to meet him that I could not bring myself to call him 'Sir', as I had been expressly told to do."
To Low, this paints a strong picture of the prince. "There, in a nutshell, is Prince Andrew," he wrote. "Rude, gauche, insensitive, and wholly unaware of other people."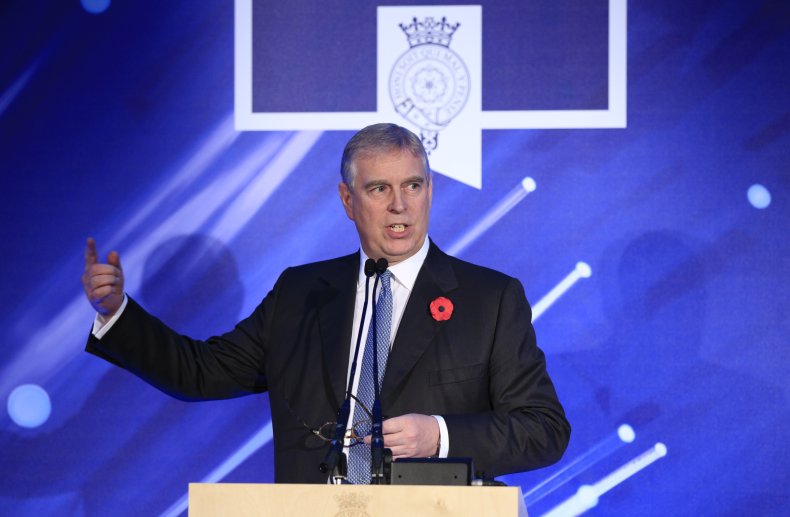 After watching the prince "in action" in Sydney, a secondary interview took place at Buckingham Palace, something Arlidge described as "toe-curling stuff."
"What ensued was one of the great car-crash interviews of recent years, an exercise in media exposure that was so ill-planned and ineptly handled that it raised serious questions about the sort of advice that Andrew was getting. Or listening to," Low wrote.
"It would only be surpassed two years later when the duke gave his infamous interview to Newsnight and brought his career as a working member of the royal family to a shuddering halt."
During the course of the interview, Andrew described himself as an "ideas factory," but struggled to provide Arlidge with an example of any successful idea he had put into action until an aide came to his rescue."
"He was, without question, the most arrogant and thoughtless public figure I have ever interviewed," Arlidge told Low. "Everything he should have done, he didn't do, and everything he shouldn't have done, he did do...The interview was one of the weirdest ones I have ever done."
In the end, Arlidge said he "ripped up the whole interview plan and asked him
a series of increasingly simple questions in the hope that he would just keep talking absolute crap, and revealing himself to be incompetent, useless, ill-prepared and thoughtless."
Much like the interview with Newsnight two years later, it would appear that Andrew's team believed the piece went well. Arlidge sent a message to say it might not appear in print to be as favorable as they would have hoped, to which he said, according to Low, that the response was: "We work with what we have."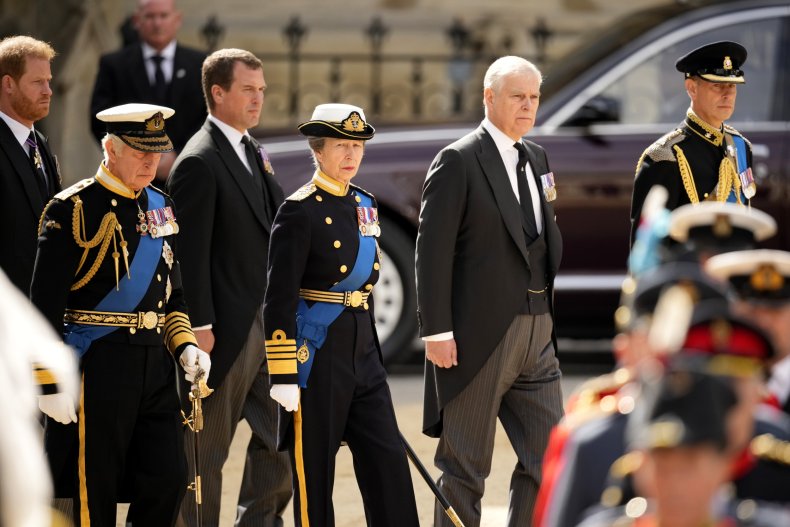 Andrew made a number of official appearances over the official mourning period for Queen Elizabeth II after her death on September 8.
What role, if any, the prince will play in the reign of his brother King Charles III remains to be seen.
Newsweek has reached out to Buckingham Palace for comment.
Do you have a question about King Charles III, William and Kate, Meghan and Harry or their family that you would like our experienced royal correspondents to answer? Email royals@newsweek.com. We'd love to hear from you.
Correction 10/7/22, 3:14 a.m. ET: This article has been updated to correct the spelling of John Arlidge.