Prince Andrew's equerry said the royal was "wonderful" during his bombshell 2019 Newsnight interview that contributed to his eventual decision to step down from public life, according to a new book.
Sam McAlister, the producer of Newsnight's interview with Andrew, has revealed in her new book, Scoops: Behind the Scenes of the BBC's Most Shocking Interviews, about the months of work it took to secure the sit-down with the prince and how his staff reacted to it.
The publication of McAlister's account comes as Deadline revealed that it has already been optioned for a movie adaptation planning to begin filming in November.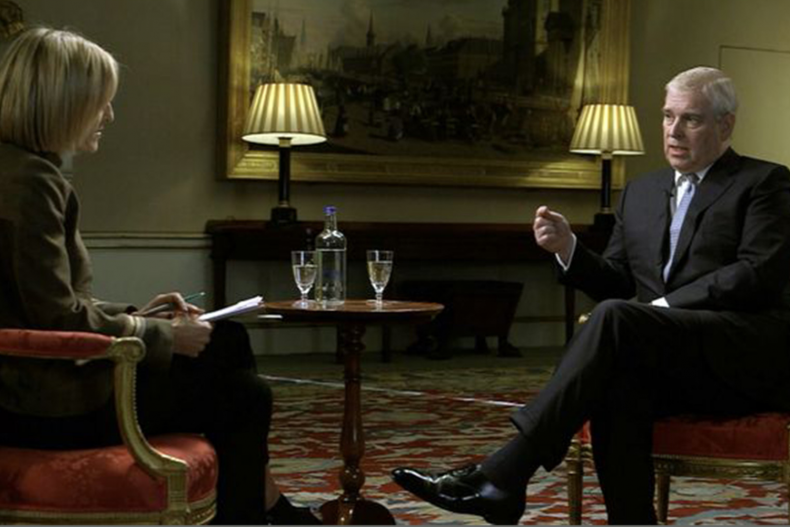 The account has also been released as Andrew made a failed attempt at a return to public life last month when he pulled out at the last minute of taking part in the public aspects of the annual Garter Day ceremonies at Windsor Castle.
In her explanation of how Newsnight secured the tell-all with Andrew—in which he was openly questioned for the first time about his friendship with convicted sex offender Jeffrey Epstein and allegations of sexual assault lodged against him by Epstein victim Virginia Giuffre—McAlister reveals the key players on the prince's team who helped him make his decision.
To begin with, McAlister gives an account of her dealings with the royal's private secretary, Amanda Thirsk.
Thirsk, who had worked for the prince for a number of years, is described by McAlister as being "exactly as I had been told—impeccable manners, thorough and direct, and every word mattered, never glib."
Thirsk and McAlister negotiated the interview over six months, with the producer writing that initial discussions broke down over Thirsk's insistence that Andrew's friendship with Epstein could not be addressed.
After the arrest of Epstein in July 2019 and his death in August that same year, pressure mounted on Andrew over his associations with the billionaire. McAlister writes that Thirsk invited her to a meeting at Buckingham Palace with broadcast journalist Emily Maitlis, who would be conducting the interview, present.
Asking if an interview was being considered with no questions off the table, McAlister says that Thirsk replied: "Yes, and if we do, it will only be one. Ever."
Central to the interviews negotiations Thirsk is reported to have arranged a final meeting between McAlister, Maitlis, Newsnight deputy editor Stewart Maclean, and Prince Andrew at Buckingham Palace in November 2021.
There was however a "curveball" in the meeting's guest list, which unexpectedly included Andrew's eldest daughter, Princess Beatrice.
"The only thing worse than speaking to a prospective interviewee about allegations of sexual impropriety, pedophilia and sex with a seventeen-year-old girl is having to do so in front of his daughter," McAlister writes.
Despite the princess's presence, Andrew seemed affable and word came from the palace that the interview would go ahead.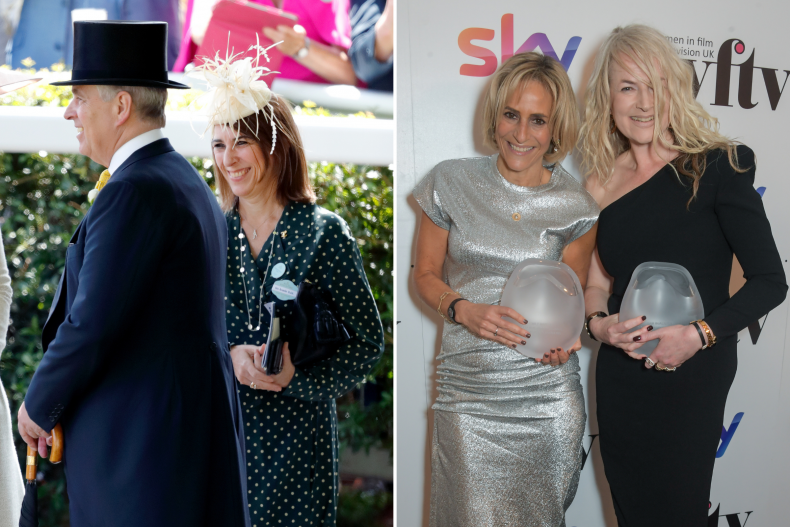 According to McAlister, Thirsk—along with an unnamed equerry—was present throughout the taping of the interview that was widely considered to be a car crash when it aired.
In his remarks, Andrew offered no sense of remorse or apology to Epstein's victims, nor did he fully engage with the allegations made against him by Giuffre, explaining that he did not remember meeting her; that he had an alibi for the evening an alleged sexual assault took place; and that her claims he sweat prefusely were false because, at the time, he suffered from a medical condition which prevented him from doing so.
The royal denied the allegations of sexual assault made against him, a position he has not deviated from.
To McAlister, it was clear that the interview had not helped Andrew's case.
"I could barely believe his people hadn't stopped the interview," she writes. "I would have."
"As mics were removed, [Maclean] chatted with Amanda Thirsk, who had remained silent on the floor throughout," she adds.
"Did she realize how damaging it had been? Did she realize how good it was?"
McAlister then recounts that she asked the unnamed equerry: "How do you think it went?"
To this, she was surprised to receive a positive response.
"She beamed back at me. 'Wasn't he wonderful!' she said, smiling."
On November 16, 2019, the interview aired in a primetime nine o'clock slot on Britain's BBC 1 to enormous backlash from the public.
Four days later, Andrew would announce that he was stepping down from royal duties "for the foreseeable future" after his associations with Epstein had proved to be a "major disruption" to the work that the royal family undertakes.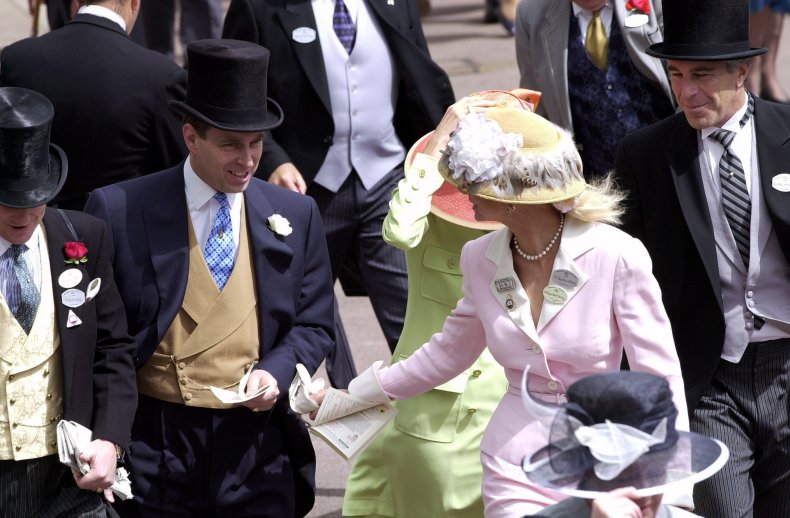 In January 2020 Sky News reported that following negotiations with the Royal Household, Thirsk reached an agreement where she would step down from the position she had held for 15 years. Later reports also stated that Thirsk had stepped down from her role as chief executive of Andrew's business startup initiative Pitch@Palace whereupon she took up a position in the private sector.
For Andrew, the Epstein association followed him into enforced retirement, with Giuffre launching a sexual assault lawsuit against him from the U.S. that he settled out of court in 2022 for a sum estimated to be in excess of $10 million. Despite the settlement, the prince maintains his denial of the allegations claimed by Giuffre.
Andrew has made one public appearance since settling the lawsuit to attend the memorial service for his father at Westminster Abbey in March.
Correction 7/15/2022, 11:02 a.m. ET: This article was updated to reflect Sam McAlister's report that an anonymous equerry told her that Prince Andrew's interview with Emily Maitlis was "wonderful." An earlier version of this article incorrectly attributed that statement to Amanda Thirsk.