Charles Told Politician 'I'm Nowhere Near How They Portray Me on Netflix'
Prince Charles has become the latest member of the royal family to address his depiction in Netflix's hit drama The Crown, after a Scottish politician revealed that the royal referenced the series during a conversation last year.
Leader of the Scottish Labour Party Anas Sarwar revealed the royal's commentary on the drama depiction in an onstage interview during the Edinburgh Fringe Festival, according to reports by The Daily Mail.
Recounting a meeting ahead of the Scottish Opening of Parliament in October 2021, Sarwar is quoted as saying that Charles "came over and went, 'Hello, nice to meet you all. I'm nowhere near how they portray me on Netflix'."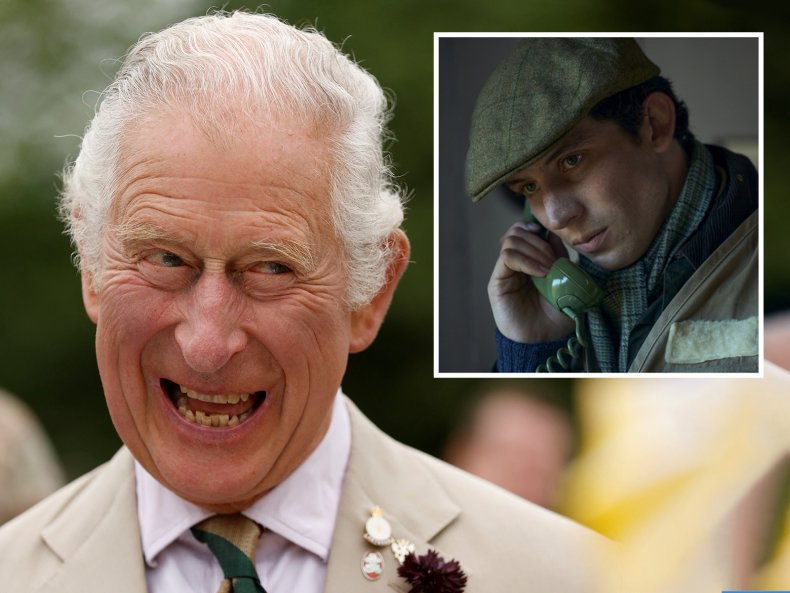 "I thought that was a really interesting way of how you describe yourself," the politician continued.
"I'm going to be in so much trouble for this because I don't think you are meant to tell private conversations!"
When contacted by Newsweek Clarence House declined to comment.
The statement makes Charles the latest royal to acknowledge the hugely popular, yet polarizing drama series which depicts the life and reign of Queen Elizabeth II as well as members of her close family.
In March his wife Camilla, Duchess of Cornwall publicly made light of her portrayal and appeared to praise the actress who played her in a joke told at Clarence House on International Women's Day.
"It is reassuring to know," she said in her speech where the actress Emerald Fennell was among the audience, "that if I should fall off my perch at any moment, my fictional alter ego is here to take over. So, Emerald, be prepared!"
Camilla and Charles are among the characters in The Crown who were viewed with the most critical eye in Season Four of the series which debuted in November 2020. This covered the turbulent early years of the marriage between Charles and Princess Diana.
After a wave of backlash at the time of Season Four's release the then-secretary for digital, media, culture and sport, Oliver Dowden, told the Mail on Sunday: "It's a beautifully produced work of fiction, so as with other TV productions, Netflix should be very clear at the beginning it is just that...Without this, I fear a generation of viewers who did not live through these events may mistake fiction for fact."
Netflix hit back at the politician with a statement which read: "We have always presented The Crown as a drama—and we have every confidence our members understand it's a work of fiction that's broadly based on historical events. As a result, we have no plans and see no need to add a disclaimer."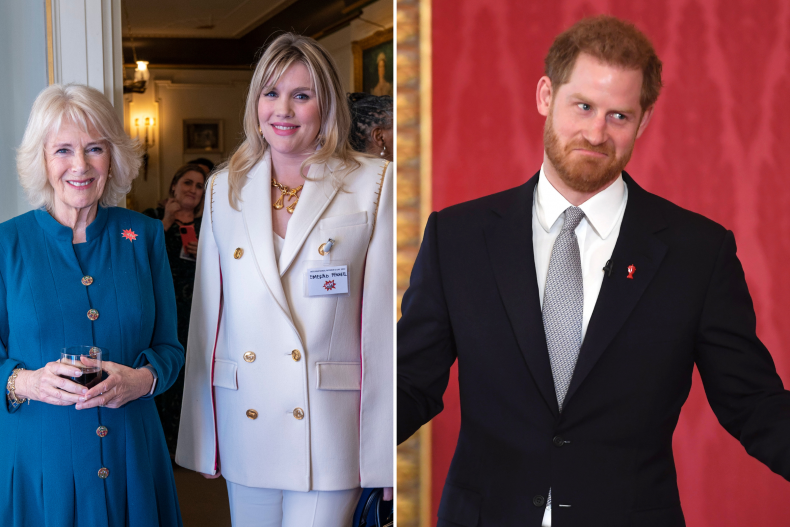 The member of the royal family to speak most explicitly about The Crown is Prince Harry who said that despite it being a fictionalized retelling of events, it provides a "rough idea" of the royal experience.
"They don't pretend to be news. It's fiction...But it's loosely based on the truth," he told show host James Cordon in February 2021.
"It gives you a rough idea about what that lifestyle, what the pressures of putting duty and service above family and everything else, what can come from that. I'm way more comfortable with The Crown than I am seeing the stories written about my family, or my wife, or myself."
Season Five of the series is slated for release in November 2022 and is expected to cover some of the most turbulent years of the queen's reign spanning the early 1990s including the formal separation of Charles and Diana, as well as the princess's polarizing Panorama interview with Martin Bashir.
Charles was portrayed by actor Josh O'Conner in seasons three and four of the show with Dominic West taking up the part for the final two instalments.
Newsweek approached Sarwar for comment.