Prince Harry Gets Career Coaching From $1.73 Billion Startup Which Hired Him as Executive
Prince Harry has a job as an executive at a $1.73 billion Silicone Valley startup—and has a career mentor through the employee coaching company, he revealed today.
Harry and wife Meghan Markle discussed their own emotional struggles in their interview with Oprah Winfrey on March 7.
The Duchess of Sussex described how she "just didn't want to be alive anymore" amid negative press coverage and was afraid to be left alone in January 2019.
Now the prince has a job as chief impact officer at BetterUp, which offers mobile-based career and mental health mentoring for employees of companies.
Reuters last month reported the company was valued at $1.73 billion.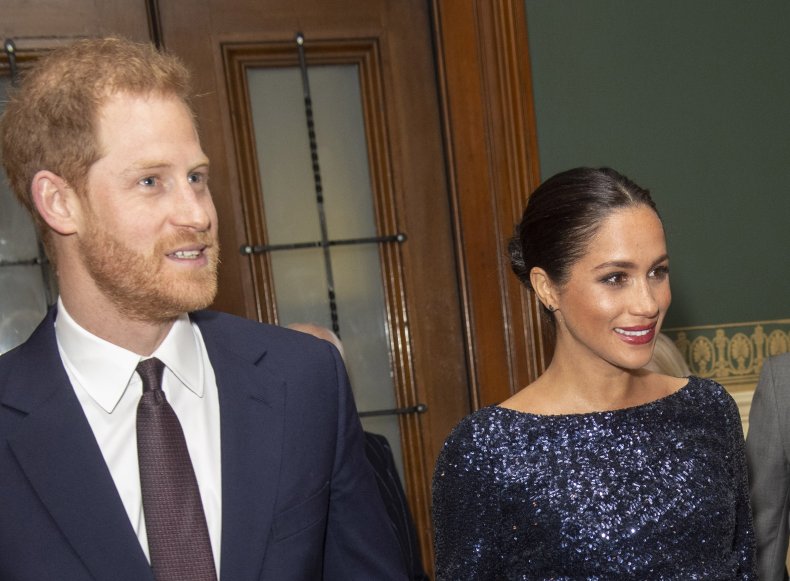 The prince told the Wall Street Journal: "This is about acknowledging that it isn't so much what is wrong with us, but more about what has happened to us over the course of life.
"Often because of societal barriers, financial difficulty, or stigma, too many people aren't able to focus on their mental health until they're forced to.
"I want us to move away from the idea that you have to feel broken before reaching out for help."
He described the experience of getting his own mentor through the app a couple of months ago, though his unique background as a member of the royal family proved difficult for the multiple choice questionnaire.
He told the newspaper: "I realize I'm an outlier so there's no need to get the engineers on it."
He added: "I was matched with my coach who, quite frankly, is truly awesome and has always given me sound advice and a fresh perspective, which is so valuable."
The new role comes on the back of a multi-year Netflix deal and multi-year Spotify podcast deal signed by Harry and Meghan last year.
The Wall Street Journal reported he would have input into product strategy decisions, charitable contributions and advocate on mental health.
Harry told the WSJ: "I intend to help create impact in people's lives.
"Proactive coaching provides endless possibilities for personal development, increased awareness, and an all-round better life."
Alexi Robichaux, BetterUp chief executive, told the Wall Street Journal he was introduced to the prince through a mutual friend in the fall.
He said: "He's synonymous with this approach of mental fitness and really investing in yourself. It was not a hard internal sale."
He added: "It's a meaningful and meaty role."
The BetterUp website reads: "We help organizations build happier, healthier, more-fulfilled workforces, by giving individuals the tools they need to thrive in all aspects of their lives.
"When employees bring that drive back to work, they develop stronger teams. And strong teams grow a lasting company."
It adds: "Coaching is at the core of the BetterUp experience, because becoming your best self is hard work, but it's a lot easier when you have the support you need."