Prince Harry's Chances of Attending Coronation After Frogmore Eviction
Prince Harry's relationships with royal family members do not appear to be healing after his bombshell memoir and Netflix docuseries, as the royal confirmed reports on Wednesday that he'd been asked to "vacate" his Windsor home at Frogmore Cottage.
The move, expected to have been approved by King Charles and Prince William, is the latest blow in a battle royal with the Sussexes, which has been fought from either side of the Atlantic since Harry and Meghan's move to California in 2020.
Despite the public animosity that is apparent between the two branches of the Windsor family, bookmakers show that betting odds still favor Harry's making the journey to Britain in May to attend the coronation of his father.
Leading British bookmaker, Ladbrokes, is currently offering 4/6 odds on Harry and Meghan attending the May 6 crowning ceremony at Westminster Abbey, opposed to 2/1 against.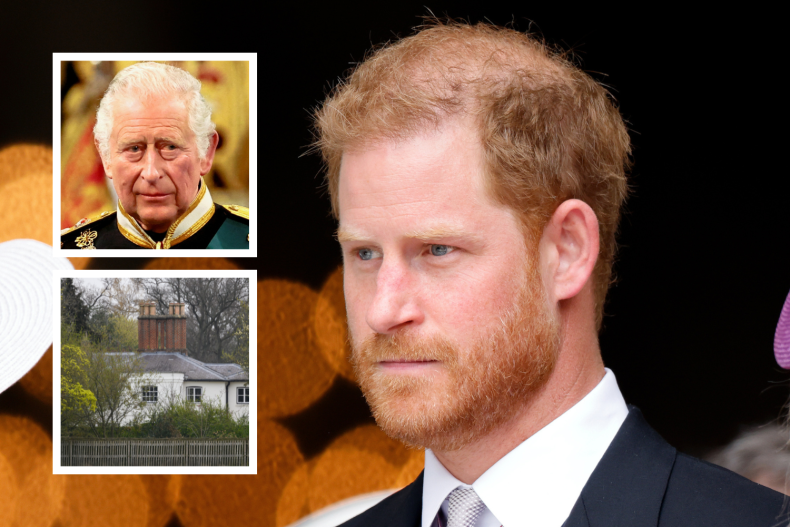 In percentage terms, this means the market predicts that there is a 60 percent implied probability that the couple will be in the abbey on coronation day, opposed to a 33 percent chance they will not.
The news that the Sussexes have been asked to give up their British home base has not swung the odds in favor of the royals snubbing the ceremony, but as Harry said himself in a January interview promoting his memoir: "There's a lot that can happen between now and then."
"Despite the alleged eviction from Frogmore Cottage, the odds currently favor the Duke and Duchess of Sussex to attend the king's coronation," Jessica O'Reilly of Ladbrokes told Newsweek.
"However, there's still a lot of time between now and May 6 and it's not out of the realms of possibility further dirty laundry is aired which could even see their invite rescinded altogether."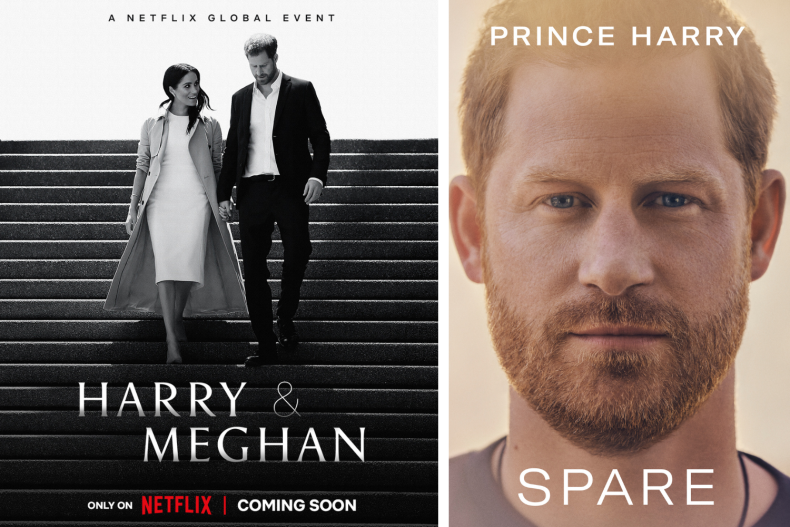 There has been an increased amount of mud slinging in recent months, most notably in November, with the premiere of the Harry & Meghan six-part Netflix docuseries, and in January after the release of Harry's 410-page memoir, Spare.
Both projects earned the Sussexes millions of dollars, being the product of content creation deals signed after they stepped down as working royals, ending their annual funding from King Charles which also ended their entitlement to state-funded bodyguards.
The couple made a number of revelations in both projects about their time within the monarchy and their relationships with royal family members.
In the Netflix docuseries Harry revealed that his family dismissed concerns about Meghan's treatment by the tabloid press, taking the position that harassment and negative reporting was a "rite of passage."
The prince also made a number of claims against his brother, Prince William, including that he "screamed and shouted" during the meeting in which Harry decided to cease being a working royal.
Claims made on the show were not commented on by the royals or the palace, however, there was push-back on the claim that producers had approached Buckingham Palace and Kensington Palace for comment. Reports spread within hours of the series release that the royals had not been contacted, however, it was later claimed that emails had been sent from an affiliate production company, not Netflix.
Despite being one of the most popular shows streamed on Netflix, the series' positive viewing reception did not translate into a boost for the Sussexes popularity.
Polling undertaken by YouGov in Britain on the day the series was released showed that Harry's popularity had halved giving him a net favorability of -26. Likewise, Meghan's net favorability had dropped from -32 prior to the show's debut to -39.
The biggest bombshells, however, were to come just weeks later with the January 10 publication of Spare and Harry's interviews promoting it.
In the book, the royal recounted conversations with family members, including Charles, Kate Middleton and William, as well as recounting the breakdown in relations between Harry and the British tabloid media.
In addition to the serious allegations and revelations, he also shared more light-hearted anecdotes such as his jovial speech at William's wedding and his experience with penile frostbite.
Again though, despite becoming the fastest selling non-fiction book ever, Spare did not boost Harry's popularity as the Sussexes favorability ratings fell to their lowest levels yet.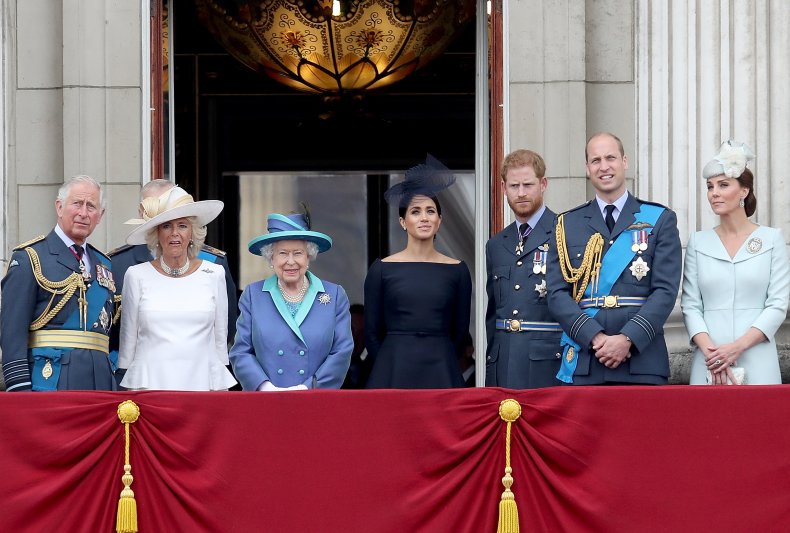 As of February, according to research conducted by Redfield & Wilton for Newsweek, Harry was liked by 32 percent of Americans polled and disliked by 42 percent, giving him a net approval rating of -10. This was a 48 point drop since before the Netflix series premiered.
Meghan's approval rating also dropped in the U.S. from +23 on December 5 to -17 on February 19.
Charles' coronation on May 6 will form part of a wider three-day weekend of events in the U.K., including a pop concert at Windsor Castle and a national holiday.
May 6 is also an important day for Harry and Meghan for a different reason, as it will also mark their son, Archie Mountbatten-Windsor's, fourth birthday.
Newsweek has approached representatives of Prince Harry and Meghan Markle for comment.
James Crawford-Smith is Newsweek's royal reporter based in London. You can find him on Twitter at @jrcrawfordsmith and read his stories on Newsweek's The Royals Facebook page.
Do you have a question about King Charles III, William and Kate, Meghan and Harry, or their family that you would like our experienced royal correspondents to answer? Email royals@newsweek.com. We'd love to hear from you.