Prince Harry's 'Desperation' During Meghan Markle Crisis Visible in Video
Meghan Markle and Prince Harry's struggle with the pressures of public life is visible in video footage of a night when Meghan said they were both "just trying to hold on."
The Duchess of Sussex told Oprah Winfrey in March 2021 how she had experienced suicidal feelings while pregnant with their son Archie Mountbatten-Windsor.
Meghan said a turning point came after she was accused of making Kate Middleton cry in a November 2018 story first published in U.K. broadsheet The Daily Telegraph and later followed up on the front page of U.K. tabloid The Sun.
During the CBS interview, the duchess said: "I just didn't want to be alive anymore. And that was a very clear and real and frightening constant thought. And I remember how he just cradled me."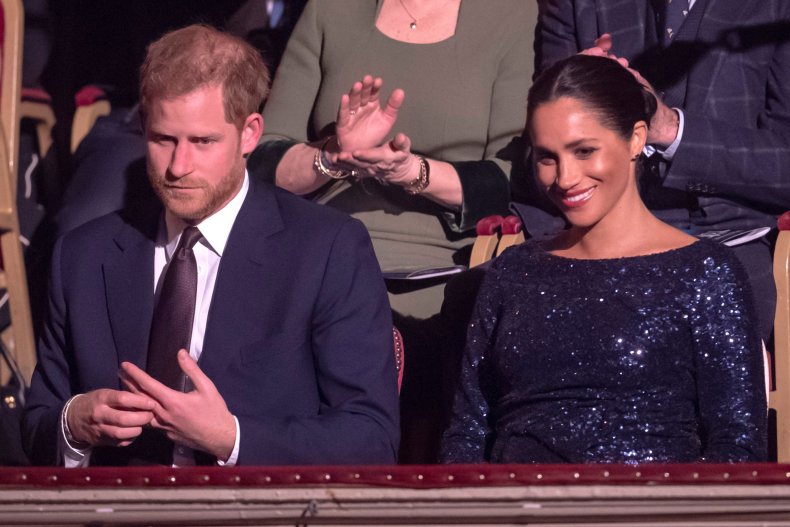 Meghan said she told Harry how she had been feeling on January 16, 2019, but the couple had an event in the diary that evening at the Royal Albert Hall for the premiere of the Cirque du Soleil production Totem.
Meghan said: "It wasn't even, 'I don't want to.' It was like, 'These are the thoughts that I'm having in the middle of the night that are very clear and I'm scared, because this is very real. This isn't some abstract idea. This is methodical, and this is not who I am.'
"But we had to go to this event, and I remember him saying, 'I don't think you can go.' And I said, 'I can't be left alone.'"
"It stills haunts me…this photograph that someone had sent me," she said. "We had to go to an official event. We had to go to this event at the Royal Albert Hall, and a friend said, 'I know you don't look at pictures, but, oh, my God, you guys look so great,' and sent it to me.
"And I zoomed in, and what I saw was the truth of what that moment was, because right before we had to leave for that, I had just had that conversation with Harry that morning, and it was the next day that I talked to the institution (the palace)."
"That picture, if you zoom in," she said, "what I see is how tightly his knuckles are gripped around mine. You can see the whites of our knuckles, because we are smiling and doing our job, but we're both just trying to hold on.
"And every time that those lights went down in that Royal Box, I was just weeping, and he was gripping my hand."
She added: "And then, it was, 'OK, intermission's coming, the lights are about to come on, everyone's looking at us again,' and you have to just be on again."
Video footage posted on Tiktok showing the couple on the evening in question has been viewed 1.5 million times and liked more than 57,000 times.
A caption read: "Harry looks up in the air in desperation looking for a way out because he is terrified of history repeating itself."
Princess Diana told her biographer Andrew Morton how she attempted to commit suicide on several occasions, including while pregnant with Prince William.
Harry told Oprah that he and Meghan needed to "take a breath" from the "constant barrage" of negative media attention.
He said: "My biggest concern was history repeating itself and I've said that before on numerous occasions, very publicly. And what I was seeing was history repeating itself. But more, perhaps.
"Or definitely far more dangerous because then you add race in and you add social media in. And when I'm talking about history repeating itself, I'm talking about my mother."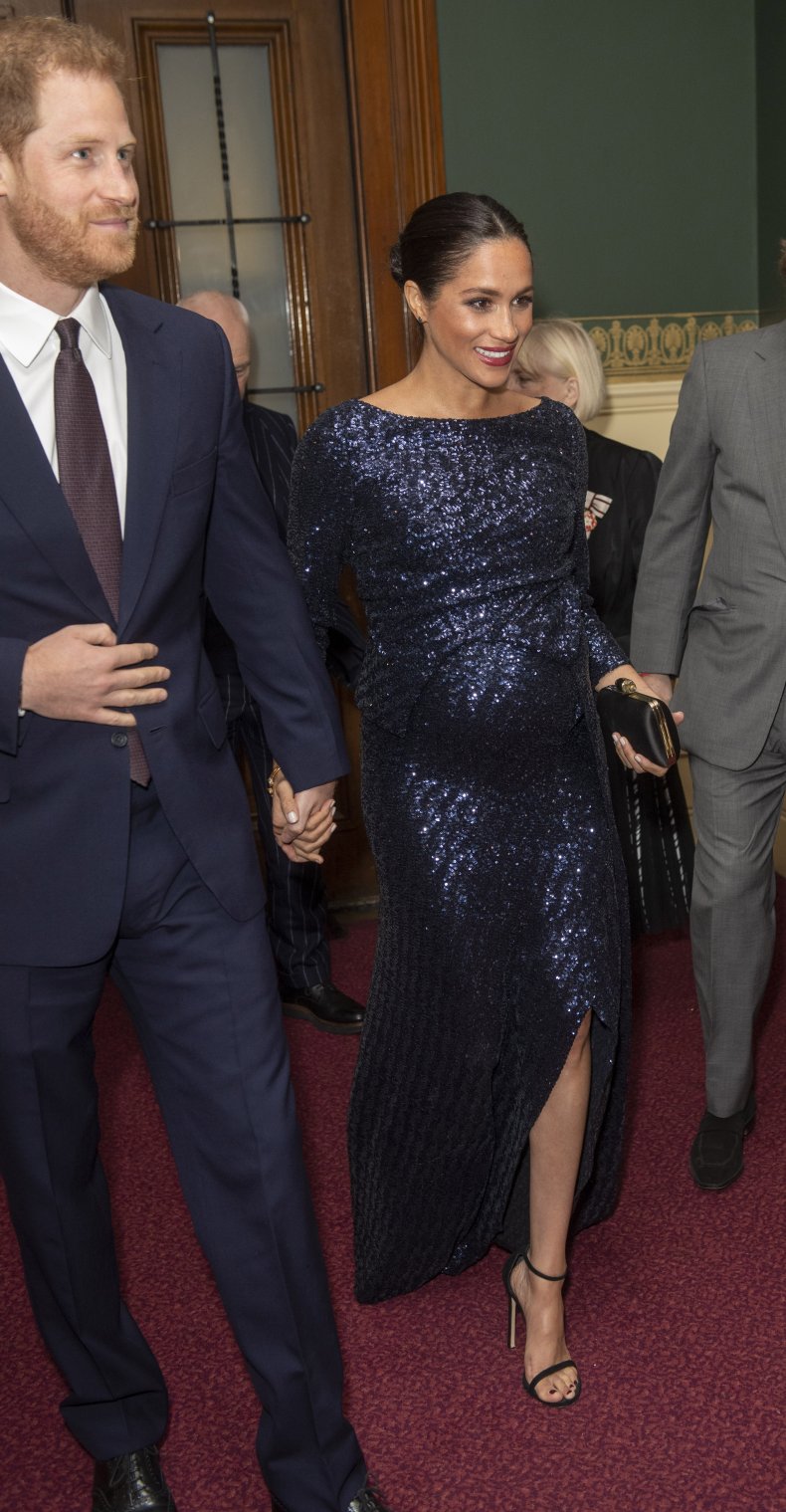 The day after the Royal Albert Hall performance, Meghan said she spoke to "one of the most senior people" at the palace and asked to "go somewhere" to recover. Oprah suggested she might have gone to "a hospital" and Meghan replied: "No, that's what I was asking to do."
"I went to the institution," she said, "and I said that I needed to go somewhere to get help. I said that, 'I've never felt this way before, and I need to go somewhere.' And I was told that I couldn't, that it wouldn't be good for the institution."
After the Oprah interview aired, Buckingham Palace issued a statement on behalf of Queen Elizabeth II.
"The whole family is saddened to learn the full extent of how challenging the last few years have been for Harry and Meghan," it said.
"The issues raised, particularly that of race, are concerning. While some recollections may vary, they are taken very seriously and will be addressed by the family privately."
"Harry, Meghan and Archie will always be much loved family members."
If you or someone you know is considering suicide, please contact the 988 Suicide and Crisis Lifeline by dialing 988, text "988" to the Crisis Text Line at 741741 or go to 988lifeline.org.