Prince Harry Hated 'Woke Nonsense' Before Meeting Meghan Markle—Book
Prince Harry "made jokes that we are no longer allowed to make" before meeting Meghan Markle, according to a former pupil at his boarding school.
The Duke of Sussex "hated all that politically correct stuff" during his days at Eton College, according to a new biography, Gilded Youth, by royal author Tom Quinn.
It comes after Harry described a journey of discovery through which he came to understand "unconscious bias."
The author quotes an "Eton contemporary" of Harry's who said: "Harry hated all that politically correct stuff—all that woke nonsense. He was funny, a bit cynical and great company because like the rest of us he made jokes that we are no longer allowed to make.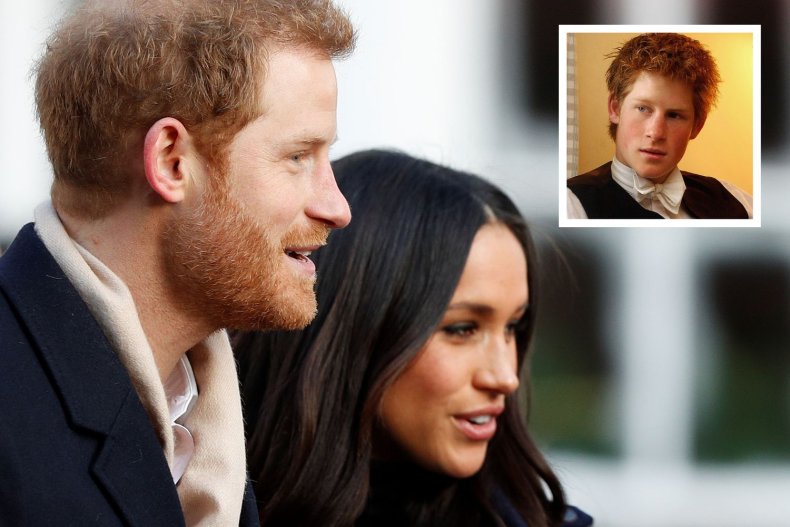 "After Meghan came along, he changed completely into what he would once have been the first to mock: a sort of a Guardian-reading tree hugger.
"It was all Meghan's influence. We used to joke that she must be very good in bed to have turned his head that far."
Newsweek has approached Harry's representatives for comment.
Meghan's Archetypes podcast took aim at the "labels that try to hold women back" and, in that respect, the book's reference to being "very good in bed" may not go down particularly well with the duchess.
Harry and Meghan have triggered global debates about racism and unconscious bias since quitting royal duties but their association with progressive politics dates back to before their exit.
In February 2019, for example, Meghan sparked a debate by writing inspirational messages, including "you are strong," on the side of bananas that were being given out to sex workers.
There was also a backlash against the duchess when she guest edited Vogue magazine but declined to put herself on the cover, saying to do so would be "boastful."
Gilded Youth, released by Biteback Publishing on February 28, also quotes a former Kensington Palace aide who said: "They feel it's the two of them against a cruel world and that their battle isn't just for them—it's for everyone who has been badly treated by the press.
"They can't do anything without feeling it has global significance. Harry was never like this before he met Meghan. He had no ideas of his own.
"He rarely, if ever, spoke about global warming. He was a sort of Tim-Nice-but-Dim character who liked getting pissed (drunk) with his army and Eton friends, did a bit of shooting and fishing and was otherwise undistinguished."
Meanwhile the book quotes a "friend of Harry from his clubbing days" who told the author that "Meghan likes to mix exclusively with celebrities."
The friend says: "That was a major part of her problem in the U.K.—American culture is so different from U.K. culture. Celebrities all suck up to each other. When you are an American celebrity and you mix with celebrities in the U.S., you just get used to everyone around you saying how marvellous you are.
"Meghan hated the U.K. because as a member of the royal family she realised she was going to be treated not as a celebrity but as a servant of the people. That was unbearable for her."
For Harry's part, he describes a somewhat more complicated transition from the unconscious bias of his youth to his moral awakening in later life which began before Meghan's arrival.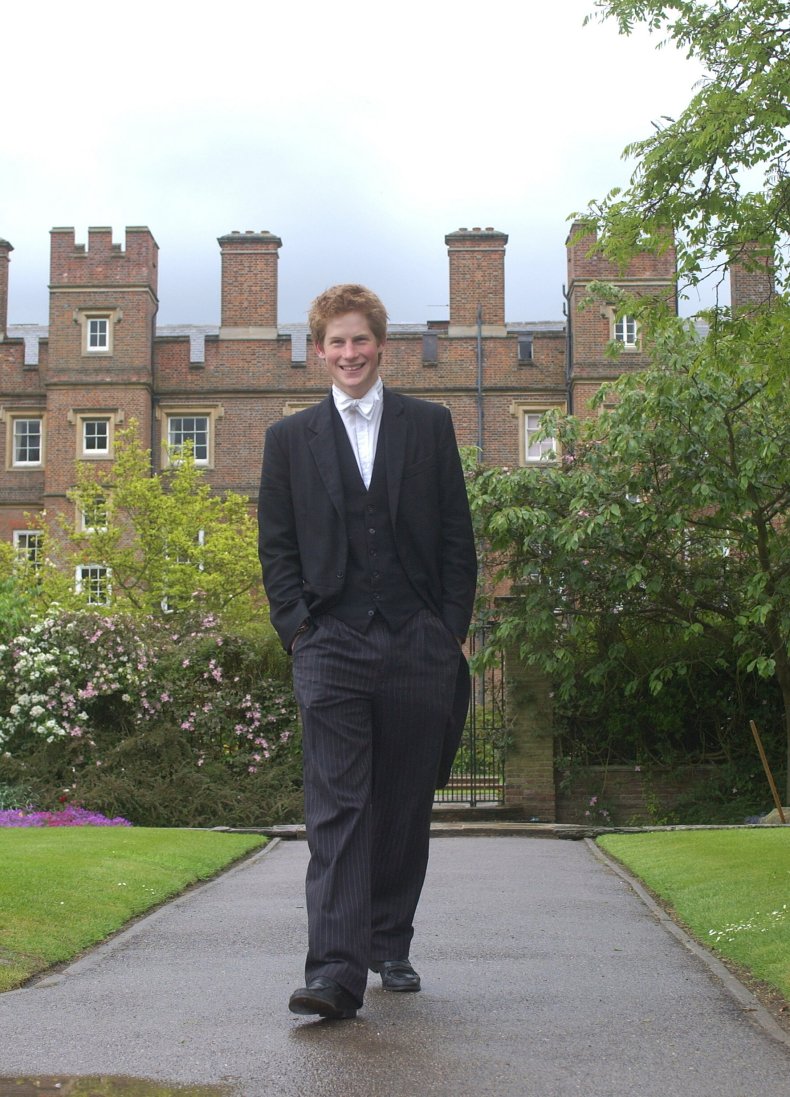 In 2005, Harry was pictured on the front page of The Sun wearing a Nazi uniform to a costume party, triggering a public backlash against him.
In his memoir Spare, he wrote: "Day after day the scandal grew. I was excoriated in newspapers, on radio, on TV. Members of Parliament called for my head on a spike. One said I should be barred from entering Sandhurst [Military Academy].
"The blowing-over, therefore, according to Pa's staff, would need some help. I'd need to make some sort of public atonement. Fine by me, I said. Sooner the better. So Pa sent me to a holy man."
Once he met Meghan, Harry says he became aware, through witnessing her experiences, of the pernicious effect of racism.
He told Oprah Winfrey: "I hadn't really thought about the mixed-race piece because I thought, well, firstly, you know, I've spent many years doing the work and doing my own learning.
"But my upbringing in the system, of which I was brought up in and what I've been exposed to I wasn't aware of it to start with. But, my god, it doesn't take very long to suddenly become aware of it."
Jack Royston is chief royal correspondent at Newsweek based in London. You can find him on Twitter at @jack_royston and read his stories on Newsweek's The Royals Facebook page.
Do you have a question about King Charles III, William and Kate, Meghan and Harry, or their family that you would like our experienced royal correspondents to answer? Email royals@newsweek.com. We'd love to hear from you.