Prince Harry has said that "history was repeating itself" and that the media's pursuit of Meghan Markle wasn't going to stop in a viral clip from the documentary series The Me You Can't See which has resurfaced online.
The viral video which has over 130,000 views on Twitter, was posted as reports surfaced that the results of a Buckingham Palace investigation into bullying allegations against Meghan would not be made public.
Harry participated in a one-on-one sit-down discussion with television host Oprah Winfrey in the 2021 series which was released after the landmark joint interview given by Harry and Meghan to Winfrey in March of the same year.
Harry and Meghan spoke out against their treatment, particularly Meghan's, at the hands of the tabloid press in the U.K. as well as on social media, after stepping down from their full-time royal roles and moving to the U.S in 2020.
In the seven-minute video clip on Twitter, Harry is seen discussing a night in January 2019 when Meghan disclosed to him that she had considered taking her own life after the intense media scrutiny she was facing became too much to handle. The evening in question saw the couple attend a charity performance of Cirque du Soleil's TOTEM at London's Royal Albert Hall.
"People have seen the photographs of us squeezing each other's hands as we walked into the Royal Albert Hall in London for a charity event," Harry said. "[Meghan] was six months pregnant at the time.
"What perhaps people don't understand is, earlier that evening Meghan decided to share with me the suicidal thoughts and the practicalities of how she was going to end her life.
"The scariest thing for her was her clarity of thought. She hadn't lost it," Harry continued. "She wasn't crazy. She wasn't self-medicating, be it through pills or through alcohol. She was absolutely sober. She was completely sane. Yet, in the quiet of night these thoughts woke her up.
"The thing that stopped her seeing it through was how unfair i would be on me after everything that had happened with my mom and to now be put in the position of losing another woman in my life with a baby inside of her—our baby—I'm somewhat ashamed of the way that I dealt with it," he added.
Meghan herself recounted her thoughts on the night during her March 2021 interview with Winfrey saying that:
"It was one of the things that still haunts me is this photograph that someone had sent me. We had to go to an official event. We had to go to this event at the Royal Albert Hall, and a friend said, 'I know you don't look at pictures, but, oh, my God, you guys look so great '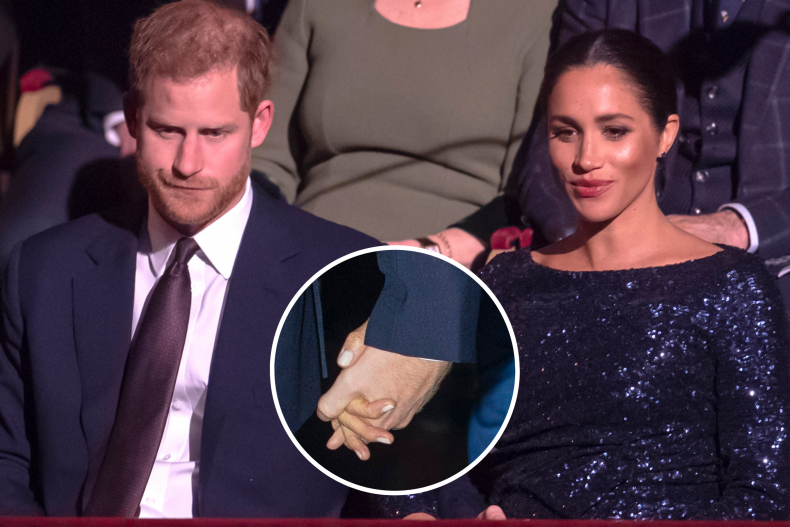 "I zoomed in, and what I saw was the truth of what that moment was, because right before we had to leave for that, I had just had that conversation with Harry that morning."
In another section of the viral clip, Harry discusses the racism that Meghan faced on social media and in traditional print media with one headline released after the royal relationship went public reading: Harry's girl is (almost) straight outta Compton.
Comparing Meghan's treatment to that of his own mother Princess Diana, who was killed in a high-speed car crash while her car was being followed by members of the paparazzi in 1997, Harry said: "My biggest regret is not making more of a stance earlier on in the relationship with my wife in calling out the racism when I did.
"History was repeating itself. My mother was chased to her death while she was in a relationship with someone that wasn't white and now look what's happened. You want to talk about history repeating itself? They're not going to stop until [Meghan] dies."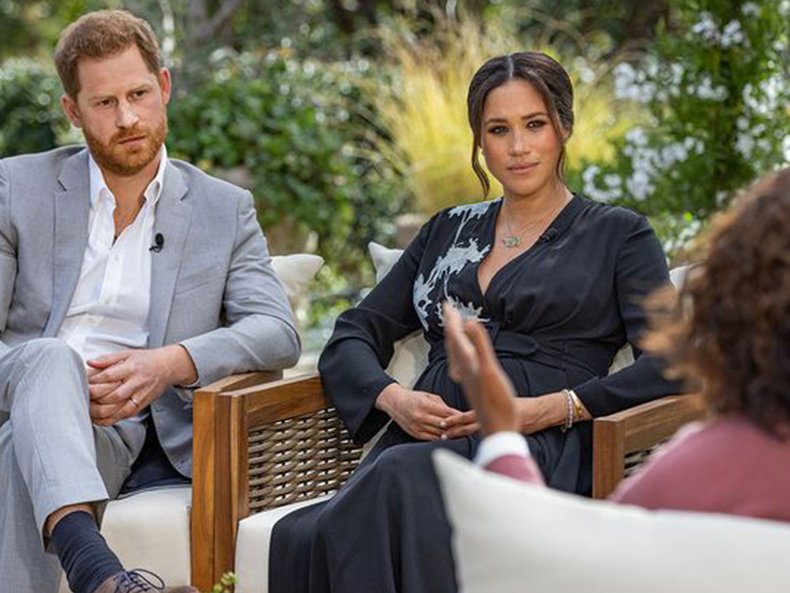 Since moving to L.A. and having their second child, Lilibet Diana Mountbatten-Windsor named in honor of her great-grandmother, Queen Elizabeth II, and her grandmother, Princess Diana, both Harry and Meghan have been vocal advocates for mental health.
In 2021 Harry joined the digital mental coaching business, BetterUp as its chief impact officer connecting his veterans' charity with the service to offer support to all Invictus Games competitors.
Meghan, through the couple's Archewell organization, has also been vocal about her experiences during her difficult years in Britain and applied this to her work with women's mental health in her first solo podcast Archetypeswhich will premiere on Spotify later this year.
The video clip has received many comments on social media with one prominent broadcaster, Caroline Mutoko praising Harry's delivery of the difficult subject.
"His clarity of speech makes it hit home," she wrote.
If you have thoughts of suicide, confidential help is available for free at the National Suicide Prevention Lifeline. Call 1-800-273-8255. The line is available 24 hours a day.