Prince Harry and Meghan Markle Hit by New Slump in U.K. Polls After Joe Rogan Spat
Prince Harry is back under water in the U.K. opinion polls and Meghan Markle has also seen a slump in popularity.
A poll by JL Partners for The Daily Mail showed 41 percent viewed the Duke of Sussex positively compared to 54 percent who viewed him negatively, giving him a net approval of -13 points.
Meghan was liked by 31 percent and disliked by 61 percent giving her a net approval of -30 points in the same survey, of 1054 U.K. adults conducted on February 8.
It comes after the couple's standing with the British public had improved at the end of 2021, with the most recent data from pollster YouGov putting Harry on +1 and Meghan on -19.
The downward trend follows a lawsuit filed by the Duke of Sussex against the British government over the decision to deny him a police security detail on trips home.
The couple also spoke out against Joe Rogan and COVID misinformation through their spokesperson, triggering criticism in the media.
Harry's popularity appears solid among younger Brits, with 57 percent of 18-to-44-year- olds viewing him positively and 36 percent negatively.
Millennials were the only group who viewed Meghan more positively (58 percent) than negatively (29 percent).
However, among the broader range of 18-to-44-year olds, 44 percent liked the duchess and 45 percent disliked her.
She was also viewed slightly more negatively by the older generation than Harry, though both were deep into negative numbers among over 45s.
Harry was once among the most popular royals with an approval rating to rival Queen Elizabeth II's and Meghan too was comfortably in positive numbers while a working royal.
In October 2019, 71 percent viewed Harry positively and 55 percent viewed Meghan positively, according to YouGov.
The major blow to their standing among Brits came when they quit royal duties in January 2020, with YouGov recording a drop to 55 percent for Harry and 38 percent for Meghan.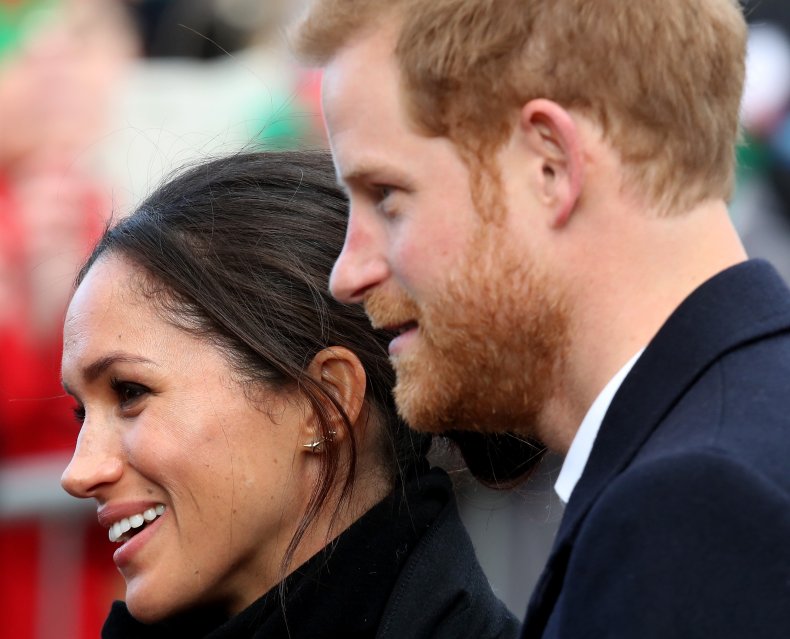 However, the decline accelerated again after their Oprah Winfrey interview in March 2021 leading to an all time low in August, when the duke had a net approval of -25 and the duchess of -39.
Their popularity rallied later in the year after two successful visits to New York in September and November.
The fact they have slipped back again could have an impact on numbers of potential U.K. listeners for their Spotify podcast, expected to launch this year.
However, there may also be opportunities to warm relations with the royal family in the queen's Platinum Jubilee year.
It is not yet clear whether Harry and Meghan will come to Britain for the celebrations, focussed on a long weekend at the start of June.
Harry filed for a "judicial review" of the Home Office decision to deny him police protection on visits to Britain.
A legal representative said in January: "The Duke and Duchess of Sussex personally fund a private security team for their family, yet that security cannot replicate the necessary police protection needed whilst in the U.K. In the absence of such protection, Prince Harry and his family are unable to return to his home."
If Harry does not resolve his security concerns one way or the other it could also affect his attendance at a service in memory of his late grandfather, Prince Philip.
The palace announced a service of thanksgiving for the life of the queen's husband of 73 years at Westminster Abbey on March 29.