Prince Harry and Meghan Markle's Pain Must Be Acknowledged for Royal Rift To Heal—Book
Prince Harry and Meghan Markle's rift with the royals will not heal until there is acknowledgment of "what the Sussexes went through," according to a biography.
The Duke and Duchess of Sussex told a global audience of millions that an unnamed racist royal expressed concern about how dark their unborn child's skin might be.
Meghan described experiencing suicidal thoughts and said Kate Middleton made her cry at a bridesmaids' dress fitting.
Queen Elizabeth II's official response expressed sympathy but hinted the royals dispute at least some of what the couple said, using the words: "Recollections may vary."
A source close to Harry and Meghan told the authors of biography Finding Freedom: "There has to be some acknowledgment of understanding about what the Sussexes went through in order for there to be progress."
The source added that it would "take time to get past the hurt" but the interview would "force people to talk in order for the healing to begin."
Finding Freedom made waves last summer when it was first published and contained allegations Prince William was a snob.
The paperback re-release contains a new epilogue dealing with the Oprah Winfrey interview and its fallout.
One source told co-authors Omid Scobie and Carolyn Durand that while Harry and Meghan did not name the royal racist they "had considered sharing this detail," according to an extract published in The Independent.
The unauthorized biography also said Meghan found the interview liberating but Prince William was "furious."
An extract in The Independent read: "All the things she had kept to herself or been too afraid to say [as a working member of the royal family] she felt safe to finally share. It was liberating."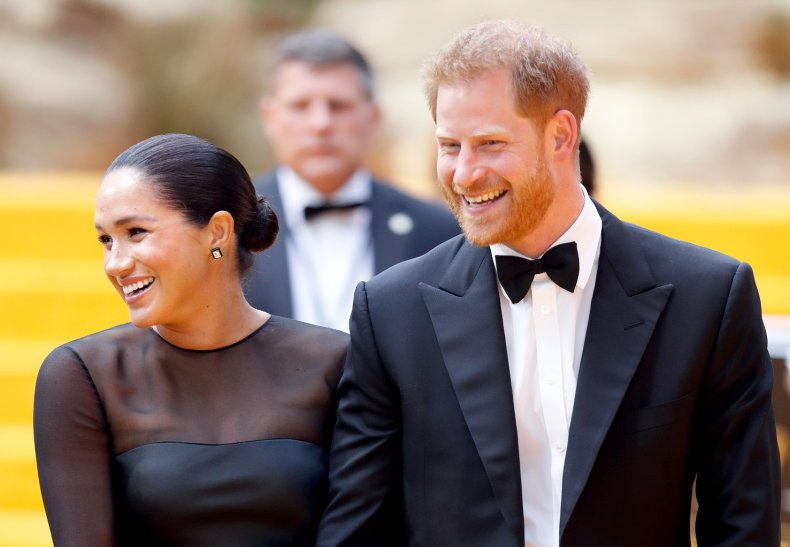 Prince William, however, "was understood to be 'furious' that private family matters were being discussed in the public domain," the book states.
An extract published by People last week read: "The Queen's 'recollections may vary' comment 'did not go unnoticed' by the couple, who a close source said were 'not surprised' that full ownership was not taken.
"A pal of Meghan's added: 'Months later and little accountability has been taken. How can you move forward without that?'"
Meghan told Oprah: "In those months when I was pregnant, all around the same time, so we have in tandem the conversation of, he won't be given security, he's not going to be given a title, and also concerns and conversations about how dark his skin might be when he's born."
She also described how she asked to go to a mental hospital while experiencing suicidal thoughts but was told by the palace that this could make the institution look bad.
Buckingham Palace released a statement on behalf of the Queen that read: "The whole family is saddened to learn the full extent of how challenging the last few years have been for Harry and Meghan.
"The issues raised, particularly that of race, are concerning. While some recollections may vary, they are taken very seriously and will be addressed by the family privately.
"Harry, Meghan and Archie will always be much loved family members."