Prince Harry's Concern Over Meghan's Security Predates Royal Split—Book
Prince Harry's worries over Meghan Markle's personal safety in the wake of their relationship predates the couple's stepping down as full-time working royals and his current legal dispute with the U.K. Home Office, a newly released book has disclosed.
Author of The Palace Papers: Inside the House of Windsor, the Truth and the Turmoil Tina Brown has written about Meghan's entree into royal life and how Harry's concerns about her security at the hands of the press and paparazzi may have influenced the speed at which he proposed to the American actress.
Writing of Prince William's "concerns" over the speed at which Harry and Meghan's relationship was moving in 2017, having started dating only a year earlier, and also the intense scrutiny that would be placed on Meghan as a member of the royal family, Brown recounts:
"To his brother's concerns, Harry's riposte can be summarized as, I am told, 'Well, actually the best way that I can protect her is to marry her as quickly as possible, because as soon as I marry her she will then get police protection.'"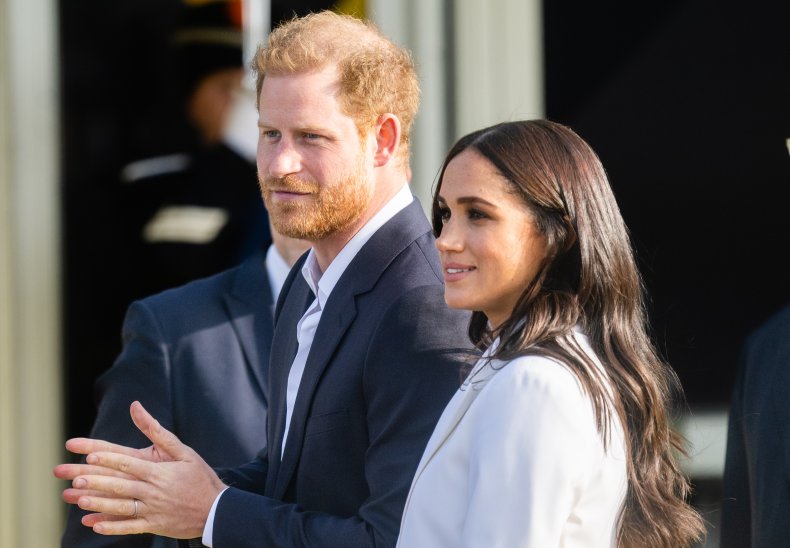 Protecting Meghan Pre-Marriage
Harry voiced his concerns publicly about Meghan's safety in a November 2016 statement released through the Kensington Palace press office, confirming that the couple were in a relationship and condemning intrusive press attention.
"Since he was young, Prince Harry has been very aware of the warmth that has been extended to him by members of the public. He feels lucky to have so many people supporting him and knows what a fortunate and privileged life he leads," the statement opened.
"He is also aware that there is significant curiosity about his private life. He has never been comfortable with this, but he has tried to develop a thick skin about the level of media interest that comes with it...
"But the past week has seen a line crossed. His girlfriend, Meghan Markle, has been subject to a wave of abuse and harassment...
"Prince Harry is worried about Ms. Markle's safety and is deeply disappointed that he has not been able to protect her. It is not right that a few months into a relationship with him that Ms. Markle should be subjected to such a storm. He knows commentators will say this is 'the price she has to pay' and that 'this is all part of the game'. He strongly disagrees. This is not a game - it is her life and his."
The statement was published days after the Daily Mail's infamous "Harry's Girl Is (Almost) Straight Outta Compton" headline, when what the statement referred to as the "racial undertones" of commentary surrounding the relationship reached a fever pitch.
Shortly after this statement was released reports circulated in the press as to whether Harry would pay for private security for Meghan who, at this point, was still living in Toronto, Canada, where her hit show Suits was filmed.
On November 17, 2016 royal author Robert Jobson wrote an article for the Evening Standard titled: "Prince Harry: I'll pay for guard to protect Meghan Markle," citing Prince Charles' hiring of private security to protect Camilla Parker Bowles before they married in 2005 as a precedent.
By the time of Harry and Meghan's engagement it was reported that the soon-to-be royal bride had been receiving private security protection but the arrangements as to whether it was Harry, Meghan or the actress's studio NBCUniversal who arranged this were not made public.
Following the engagement and marriage in May of 2018, Meghan was allocated a security detail consistent with other high ranking members of the royal family such as her sister-in-law, Kate Middleton.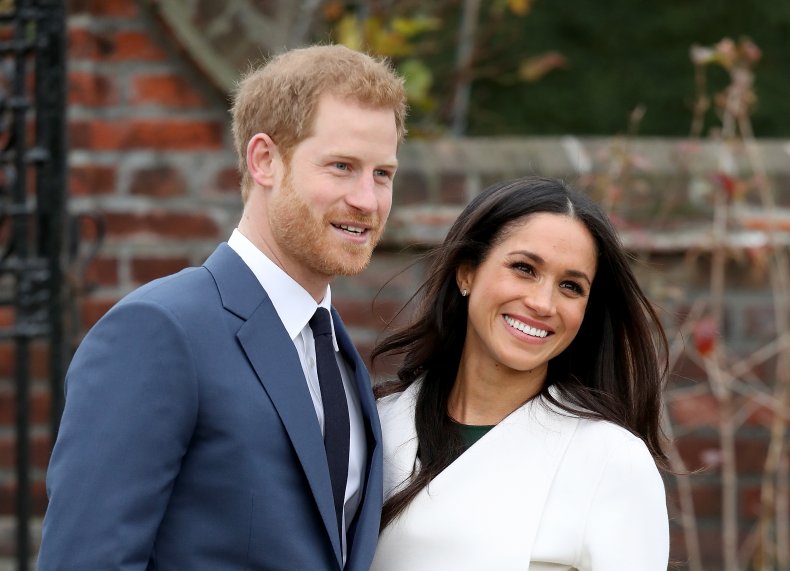 Judicial Review into The Sussexes' Security
When the Sussexes (as they became known) decided to step down as full-time working members of the royal family in 2020 and move abroad following a difficult and drawn out process with the involvement of Queen Elizabeth II and Prince Charles, the issue of security once again became a concern.
When Harry visited the U.K in the summer of 2021 to unveil a statue of his mother, Princess Diana, at Kensington Palace, he claimed to have received reduced security measures compared to what he was allocated previously and as a result had an unsafe interaction with photographers during a car journey from an engagement.
This incident, with what some consider to be echoes of the tragic road accident which caused the death of Diana in 1997, has seen Harry request a "judicial review" against the U.K. Home Office, who oversee royal protection, which is currently ongoing.
In a statement released by Harry's legal team at the time of the case filings it was revealed that the prince's concern for the safety of his wife and his family prevents him from feeling able to visit the U.K. It read:
"The U.K. will always be Prince Harry's home and a country he wants his wife and children to be safe in. With the lack of police protection, comes too great a personal risk."
Harry and Meghan did make a private visit to the U.K. last month on the way to the Invictus Games in the Netherlands. It was revealed after the fact that the couple had visited the queen at Windsor Castle ahead of her 96th birthday.
Speaking to NBC's Today show host Hoda Kotb however, Harry made clear that the legal case still had not been resolved. On the subject of whether or not the Sussex family would be at the Platinum Jubilee in London this summer, Harry told Kotb:
"I don't know yet. There's lots of things with security issues and everything else. This is what I'm trying to do, trying to make it possible that I can get my kids to meet her."
For Brown though the whole situation that the Sussexes now find themselves in is a disappointment. Speaking on the New York Times' Sway podcast, the author said there was a "Harry-shaped hole" in Britain.
"It was actually very, very sad for everybody that it went so wrong," she said, adding: "They actually need Harry and Meghan now...They kind of need Harry and Meghan to bring that star power and to be on the balcony at the Jubilee. We have to have a royal family up there."