Prince Harry was forced into a last-minute call to tell his family about a bombshell memoir he is writing, after news of it was leaked to a U.S. tabloid.
The Duke of Sussex speaks frequently about his dislike of the U.K. media, however, it was an American (not a British) arm of Rupert Murdoch's empire that blew the secret of his tell-all autobiography.
The New York Post yesterday splashed the story across its front page with a picture of Harry and Meghan mocked up to look like characters from Harry Potter.
The headline read, "Harry Plotter and the Prisoner of Windsor," while the text suggested the royal was preparing to open his "chamber of secrets."
Minutes after the online version was published, Penguin Random House rushed out a press release officially announcing the book.
A spokesperson for Prince Harry last night told Newsweek he did tell his family in a private conversation which took place very recently.
They added that they would not be expected to get permission for the project from Buckingham Palace.
Coverage in the U.K. press and in the Post itself claims Prince Charles was surprised to learn of the book, however.
The Post said Harry was getting a $20 million upfront paycheck, while the official press release stated that "Prince Harry will be donating proceeds to charity."
The newspaper's "Page Six" column also reported the duke was working with Pulitzer Prize-winning ghost writer J.R. Moehringer, though Newsweek has not yet been able to confirm this.
The front page is the latest leak after news they had agreed to a sit-down interview with Oprah Winfrey was published by British network ITV in February, prompting a similar sudden announcement from CBS of the primetime special, broadcast in March.
However, there is further significance to the Post's scoop—which offers new evidence the duke and duchess may need a strategy for dealing with aspects of the American media.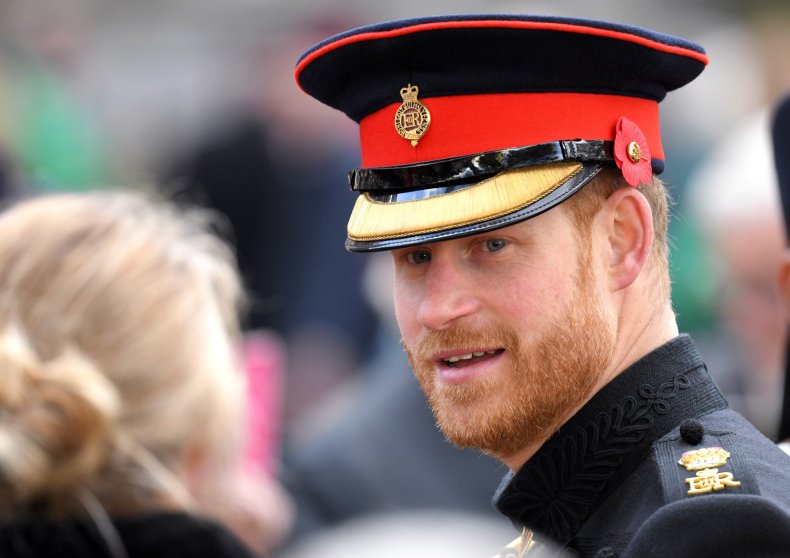 The couple have repeatedly talked about problems with the British press, particularly tabloids, with Meghan telling ITV in Fall 2019: "I'm American, we don't have that."
In an interview for documentary Harry & Meghan: An African Journey, she said: "When I first met my now-husband, my friends were really happy because I was so happy, but my British friends said to me: 'I'm sure he's great but you shouldn't do it because the British tabloids will destroy your life.'
"And I very naively, I'm American, we don't have that there, said 'what are you talking about, that doesn't make any sense. I'm not in tabloids.' I didn't get it. So, it's been complicated."
However, on first arriving in Los Angeles, at Tyler Perry's mansion, they faced a level of media intrusion that they have not described experiencing in Britain.
Paparazzi drones photographed Archie playing with his grandmother Doria Ragland in the grounds of the private estate with the pictures published not in Britain but in German mass market celebrity magazine Bunte.
While there were pictures of Archie in public in Canada and drone pictures showing their house in Britain, no pictures taken surreptitiously of their son in the privacy of their home were published in a mainstream media outlet until they moved to California.
Not only that but this is not the first time the Post has created a problem for the couple after it printed pictures taken by paparazzi agency Backgrid of Meghan picking up Archie from pre-school on his first day.
Prince Harry told the Armchair Expert podcast in May: "Page Six of The New York Post, they took photos of my son being picked up from school on his first day."
He added: "It's this sort of rabid feeding frenzy, and going back to the kids point it's absolutely true. These kids don't get a choice; they don't get a say in it."
Royalty is the zenith of celebrity in Britain but in America it appears they are attracting attention too.
And over the course of next year and half, Harry may find that news organizations on both sides of the Atlantic are eager for any gossip about what he plans to say in his first hand account of royal life.
Prince Harry's official statement announcing the memoir read: "I'm writing this not as the prince I was born but as the man I have become.
"I've worn many hats over the years, both literally and figuratively, and my hope is that in telling my story—the highs and lows, the mistakes, the lessons learned—I can help show that no matter where we come from, we have more in common than we think.
"I'm deeply grateful for the opportunity to share what I've learned over the course of my life so far and excited for people to read a firsthand account of my life that's accurate and wholly truthful."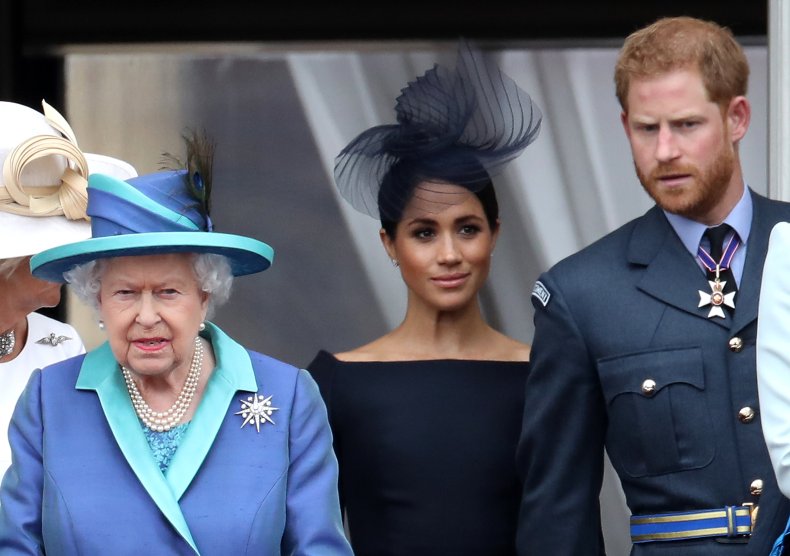 In Focus
Queen Elizabeth II, Prince Harry and Meghan Markle on the balcony of Buckingham Palace as the Royal family attend events to mark the Centenary of the RAF on July 10, 2018 in London, England.
Launch Slideshow

3 PHOTOS