Harry Pays Tribute to Diana: Wishes Archie and Lilibet 'Could Have Met Her'
Prince Harry paid a heartfelt tribute to Princess Diana during a speech following a charity polo tournament on Thursday, ahead of the 25th anniversary of her death on August 31.
The prince spoke of his intention to make the anniversary a "day of memories" of Diana's pioneering work and a day to share with his two children Archie, 3, and Lilibet 1.
Harry's comments come as the latest in a number of tributes he has paid to his late mother over the course of the year including during his recent keynote address to the United Nations commemorating Nelson Mandela International Day in July.
Speaking to supporters of the Sentebale charity on Thursday in Aspen, Colorado after the Sentebale ISPS Handa Polo Cup, Harry addressed the origins of the organization's name which he and co-founder Prince Seeiso of Lesotho came up with in 2006.
Sentebale is a charity that works with people affected by HIV and AIDS in the Lesotho and Botswana areas of southern Africa, work with which both princes' late mothers were involved.
"In Sesotho, the language of the Basotho - the word Sentebale means "forget-me-not," Harry said.
"Next week is the 25th anniversary of my mother's death, and she most certainly will never be forgotten," he said. "I want it to be a day filled with memories of her incredible work and love for the way she did it. I want it to be a day to share the spirit of my mum with my family, with my children, who I wish could have met her."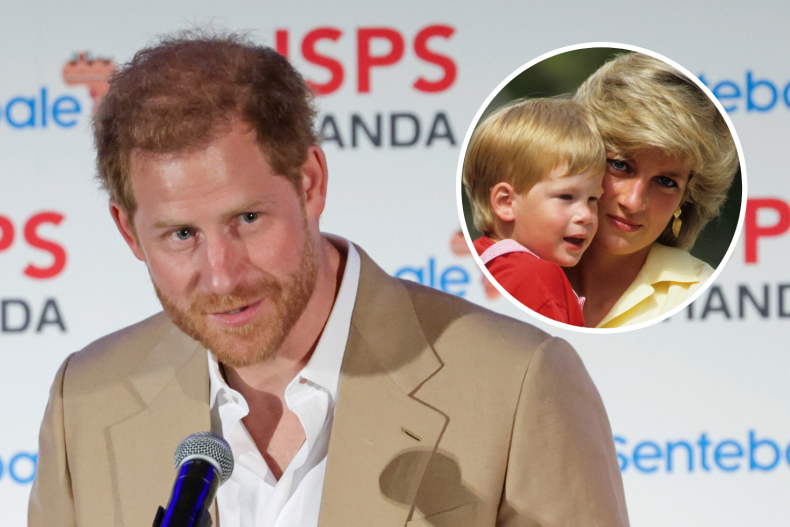 Diana died on August 31, 1997, at the age of 36 as a result of injuries sustained during a high-speed Paris car crash while traveling through the Pont de l'Alma tunnel in the early hours of the morning.
While her boyfriend Dodi Fayed and the car's driver Henri Paul were pronounced dead at the scene of the accident, Diana was taken to the Pitié-Salpêtrière hospital where attempts to save her life were ultimately unsuccessful.
At the time of his mother's death, Prince Harry was 12 years old and Prince William was 15.
This is not the first time that the prince has expressed a wish that his mother was a presence in her grandchildren's lives.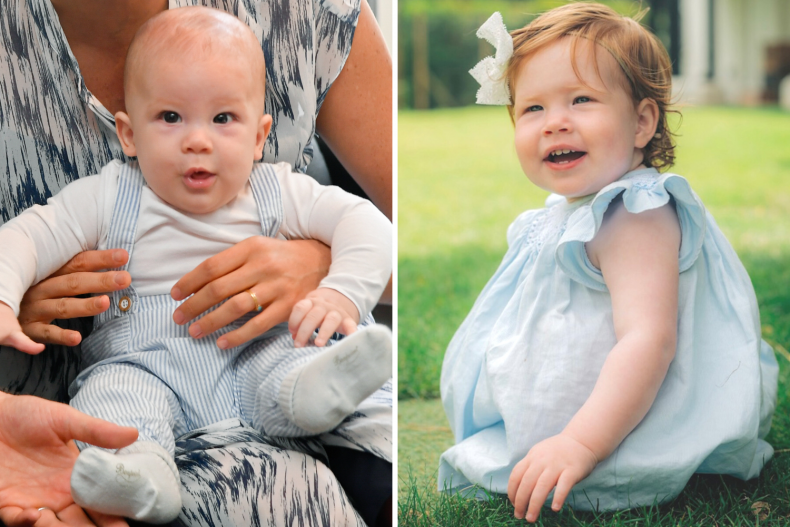 In April, during the 2022 Invictus Games, Harry told Today show host Hoda Kotb "we have pictures up" of the princess at his Montecito home and that he talks about his mother to his son, Archie.
"I don't tell him all the stuff that happened," he said, "but certainly that this is Grandma Diana and we have got a couple of photos up in the house."
In July, during a video ceremony celebrating recipients of the Diana Award for young people named in the princess' honor, Harry also said he felt his mother's legacy was alive when looking at his children.
"This year is also 25 years since her passing," he said, adding that "there isn't a day during the past two and a half decades when I haven't thought about the mark she left, not only on me and my brother but on all of our lives..."
"I see her legacy in the Diana Award community that spans multiple generations," Harry continued. "I see her legacy every time I meet with families, young people and children from all corners of the world. And I see my mom's legacy when I look at my own children every single day."
Harry also took the opportunity during his speech to pay tribute to Diana's tireless work with HIV and AIDS, highlighting that there is still work to be done in raising awareness and providing treatment for the virus in Africa. This is work that Sentebale and the prince are now championing.
"Every day, I hope to do her proud," Harry said of his mother. "She was tireless in her work to support and destigmatize those experiencing HIV/AIDS.
"Fittingly, her favorite flowers were 'forget-me-nots'. I hope we can remember my mother's legacy by recommitting to those we serve, whoever and wherever that may be," he continued.
"For Sentebale, our commitment is to ending HIV and providing meaningful care and support for the children and young people whose lives have been affected by this disease. Because they too will never be forgotten."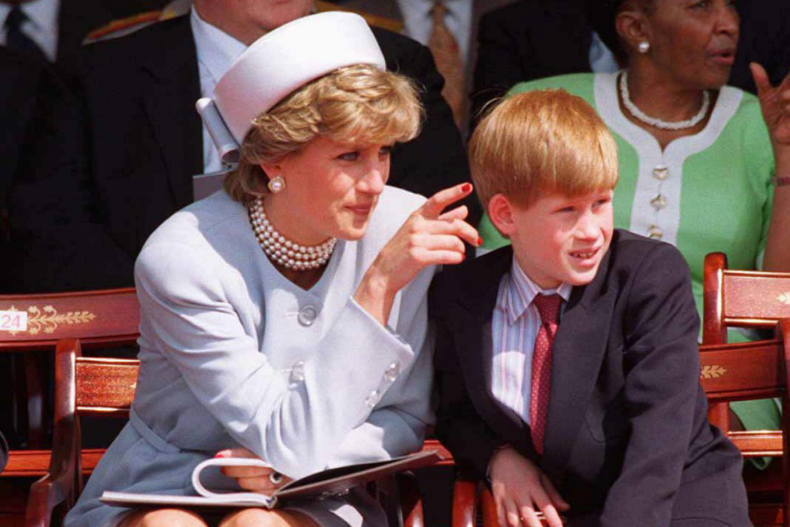 Harry and Meghan, are due to travel to Britain in the first week of September, days after the 25th anniversary of Diana's death. While in Europe the prince will attend a number of charity functions in the U.K. as well as undertake a visit to Germany to mark the one-year way-point to the 2023 Invictus Games in Dusseldorf.
Newsweek has reached out to representatives of Prince Harry for comment.