Prince Harry, Meghan Markle's Montecito Area Stalked by Wild Mountain Lion
The exclusive Montecito enclave that boasts a roster of A-list celebrities including Prince Harry and Meghan Markle among its residents has been told to be on alert after a wild mountain lion was spotted roaming nearby, according to recent reports.
The alert comes two years after the Sussexes moved to the area with their son Archie, four, and where they were soon joined by a baby daughter, Lilibet, one. The couple took up residence in a multi-million dollar home convenient for its proximity to friends such as Oprah Winfrey and Ellen DeGeneres, as well as the Santa Barbara Polo and Racquet Club where Harry regularly plays.
According to a report in British tabloid newspaper The Sun, a large wild mountain lion was spotted on residential home security footage stalking around a rural neighborhood five miles from Harry and Meghan's home on July 23.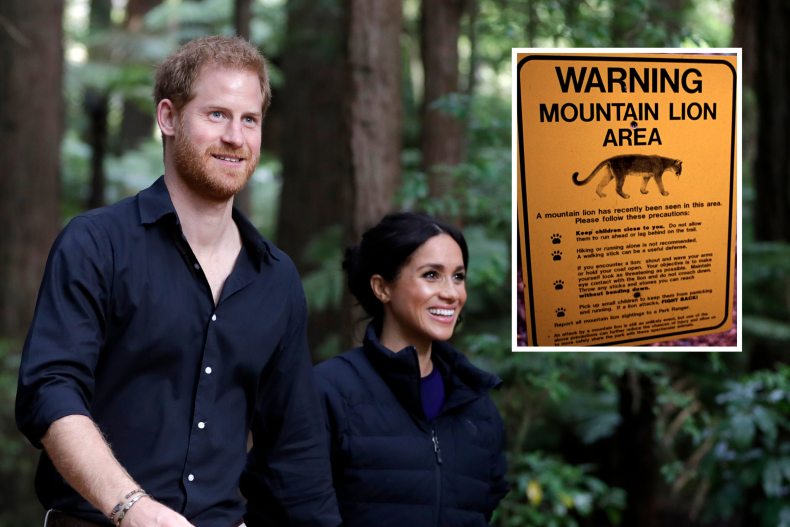 Executive Director of the Montecito Association Sharon Byrne said, per The Sun, that it was likely the animal was looking for water or food as California experiences an ongoing drought.
"That part of Montecito is a very rural, very mountainous area, the kind of habitat for mountain lions," she explained.
"There's a drought on here in California so he or she was probably looking for water and whatever food could be scavenged, so that's why they headed to where people live. So far, all we have is this one sighting."
Byrne encouraged residents to be vigilant, advising them to secure their homes and any animals they may have. This is of particular relevance to Harry and Meghan, who keep a brood of chickens for their son Archie that were proudly shown to Oprah Winfrey in a segment of the couple's landmark 2021 sit down interview with the TV veteran.
"We want all locals to secure their homes and secure their chicken coops and whatever other animals they may have," Byrne said.
"Chickens can be a fast, easy source of food for hunting animals so they have to be safe and secure. We also urge residents to secure their garbage.
"Mountain lions are solitary creatures," she concluded, "and ultimately, they don't want to be around people so we're hoping this one moves on by itself."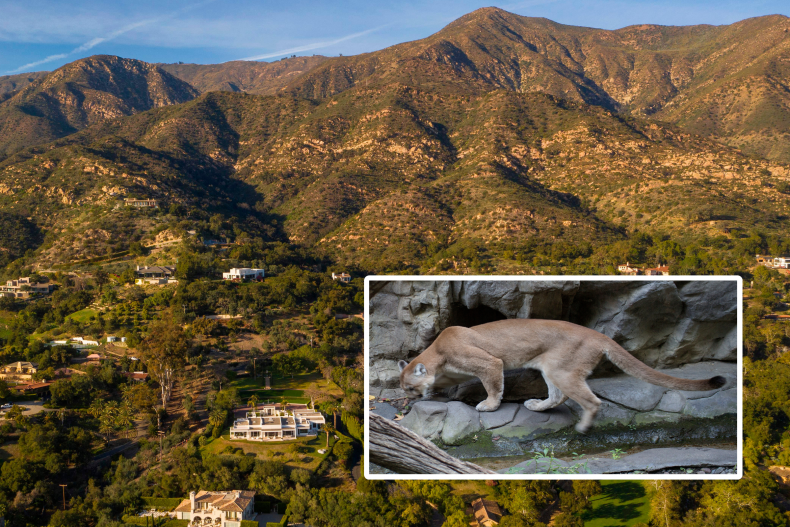 The news of another potential security risk near the Sussexes' home follows recent reports that there were two separate trespassing incidents on the Montecito property within 12 days of one another in May.
According to The Sun, both incidents were logged with the local police department as "trespasser," "property crimes" and "suspicious circumstances."
One of the reports was filed shortly before Harry, Meghan and their two children made their first family visit to Britain since the couple's retirement from royal duties to celebrate Queen Elizabeth II's Platinum Jubilee in London.
Security has been a key priority for the prince since moving to the United States, as when he stepped back from his role as a working royal his state funded protection was reduced to meet criteria required by the U.K. government's Executive Committee for the Protection of Royalty and Public Figures (RAVEC).
The prince has stated his belief that the new lower level of protection afforded to him leaves him in an unsafe position, making him reluctant to travel to Britain with his family.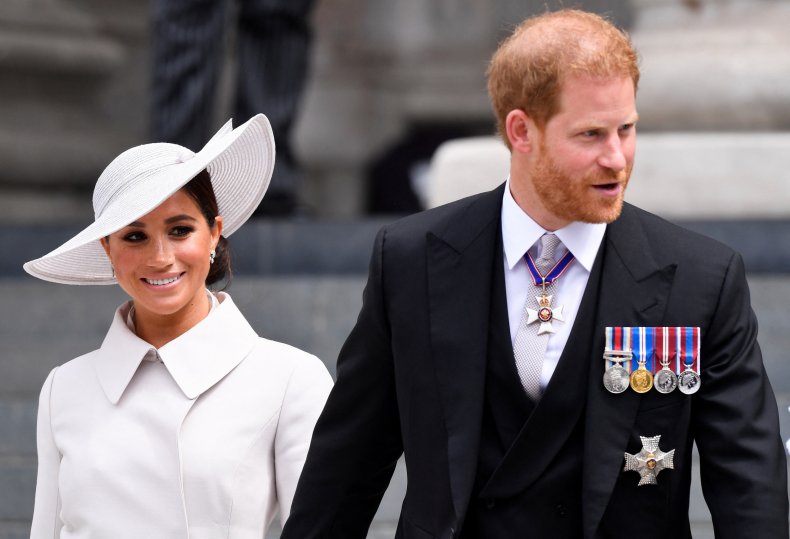 In 2021, the royal launched a legal bid against the government to review the circumstances around the reduction of his security and in August 2022 started a second lawsuit over the refusal of an offer made to privately pay for police protection.
The Sussexes' privately paid security team in the U.S. can't exercise the same level of protection while in the U.K. owing to laws against carrying firearms and access to state intercepted threats.
Both lawsuits are ongoing.
Newsweek approached representatives of Prince Harry and Meghan Markle for comment.