How Prince Harry's Polo Team Name Honored His Most Important Role
Prince Harry took part in a special polo match over the weekend, with his side named in tribute to his new role as a father, a teammate has revealed.
The prince played in the Harry East Memorial polo tournament this weekend at the Santa Barbara Polo and Racquet Club, close to the Montecito home he shares with his wife, Meghan Markle, and their two children Archie and Lilibet.
The team, which included among its number Nacho Figueras, a longtime friend and sporting companion of Harry's who is also an ambassador of the prince's Sentebale organization, was named "Los Padres" to reflect the tournament's location and the fact that the royal player and Figueras are new fathers.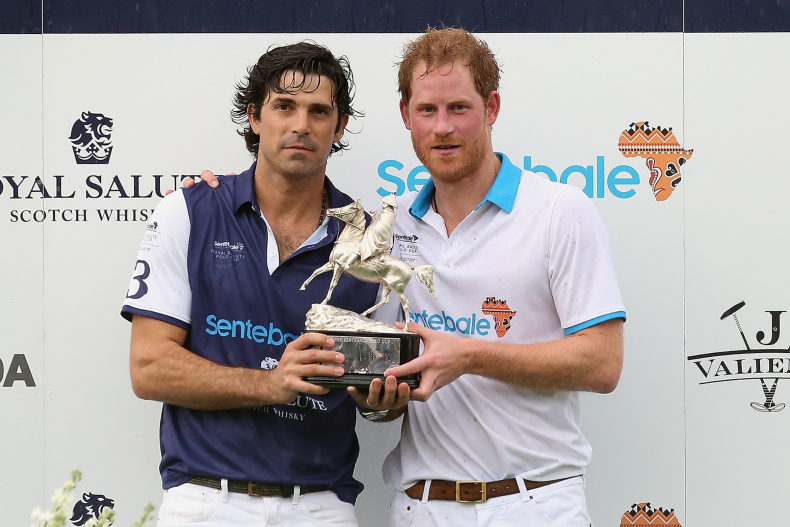 "Thrilled to be riding alongside my friend, Prince Harry, and the rest of the Los Padres team at the @santabarbarapoloclub 's Harry East Memorial Tournament," Figueras posted to Instagram.
"We've ridden together many times over the years and now that we're both parents, it's extra special to be able to spend this time together."
On the team moniker, Figueras revealed: "The name Los Padres was inspired by the proximity of the field to the Los Padres National Forest and also by our connection as fathers. Photo credit: @aurorafigueras"
Harry is a long-time player polo fan, having grown up taking part in games alongside his brother, Prince William, and his father, Prince Charles.
Speaking to KCLU ahead of the tournament, Figueras spoke of Harry's intention to honor his new home by taking part.
"Prince Harry is an avid polo enthusiast and player and has played polo all his life," he commented.
"My polo team has a platform where we use the sport and the platform to raise awareness for charities. Harry's going to be a part of this team.
"Him and I wanted this team to be very local and to pay tribute to Southern California because of him moving here and paying tribute to his new home.
"It's going to be a platform for a lot of good things so I'm very excited, proud and honored to be doing this with him."
Harry and the rest of the "Los Padres" team were cheered on to victory in Saturday's tournament by Meghan Markle, who watched her husband with friends from the sidelines.
The couple have two children, Archie Harrison Mountbatten-Windsor, who will turn 3 on Friday, and Lilibet Diana Mountbatten-Windsor, 10 months.
The royal couple's attendance at the polo match marks their first public appearance since attending the opening events of the Invictus Games together last month.
It was revealed that on their way to the games, held in the Netherlands, the couple made a private visit to the prince's grandmother, Queen Elizabeth II, at Windsor Castle.
The visit marked the first time Meghan had returned to the U.K since stepping down as a full-time working member of the royal family in 2020 and the broadcast of the Sussexes' bombshell March 2021 interview with Oprah Winfrey.
During his time in the Netherlands Harry gave an interview to NBC's Today show that caused controversy after he told host Hoda Kotb that he was "making sure" that the Queen "was protected" and had "the right people around her."
It was also during his discussion with Kotb that Harry mentioned his desire to introduce his daughter Lilibet (referred to as Lili by Harry and Meghan) to her namesake, the Queen but conceded this may not be possible in time for the Platinum Jubilee celebrations this summer—owing to his ongoing legal dispute in the U.K over his family's security arrangements.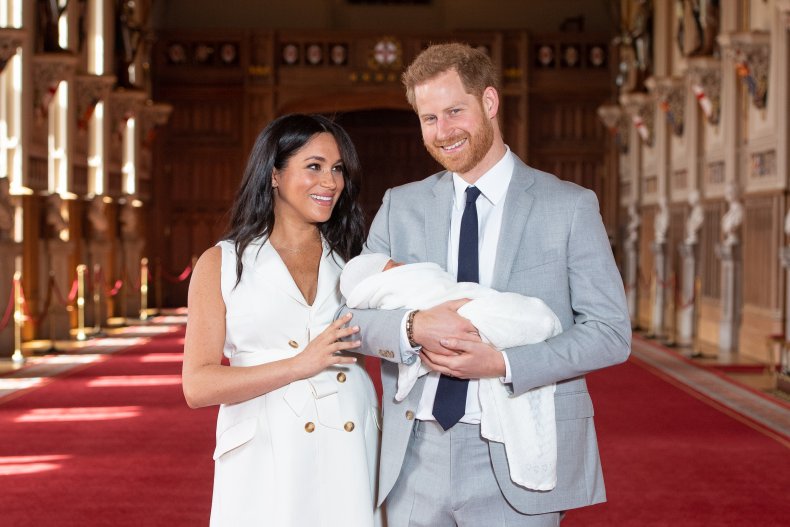 When asked by the host if he would be attending the celebrations planned for his grandmother's historic 70 year reign the prince responded: "I don't know yet. There's lots of things with security issues and everything else. This is what I'm trying to do, trying to make it possible that I can get my kids to meet her."
Harry has spoken often of his children and his new role as a "proud papa" in recent print and television interviews. When asked what his hopes were for his children in the future by child interviewers during the games the prince responded:
"To grow up in a fairer world, a safer world, a more equal world. It's not going to be easy, but I will never, ever, ever rest until I as a parent have at least tried to make the world a better place for them."
The name chosen for the "Los Padres" polo team on Saturday is an example of how Harry is placing fatherhood at the center of his new life and new role away from the royal Firm.