How Prince William Joked About Turning Harry Green With Envy in Santa Barbara Visit
Prince William and Kate Middleton kissed on the winners podium at a polo club just ten minutes from Prince Harry and Meghan Markle's new home during a U.S. tour in 2011.
The Duke and Duchess of Cambridge are yet to visit the recently departed Sussexes at their Montecito mansion, however they were once the talk of the Santa Barbara Polo & Racquet Club.
Prince William scored four goals as his team lifted the trophy in a charity match as the the royal couple brought an international press pack to the beach-side community.
They went down so well in fact that the upper crust crowd, who paid between $400 and $4,000 for tickets, stormed the pitch at the end of the game and had to be held back by security, CBS News reported at the time.
Quoted by CBS, Prince William said: "My father, the Prince of Wales, and my brother, Harry, were as green as that grass outside when I told them I'd be here today. Catherine and I have had a busy few days—so the prospect of being able to let loose this afternoon is wonderful for me."
The club is around 6.5 miles, or ten minutes' drive, from Harry and Meghan's $14.7 million mansion, bought in June, 2020, just three months after their final public jobs as working royals.
And the July 2011 visit may well have emotional resonance for William and Kate as it was three months after their Westminster Abbey wedding, in April 2011.
The club still has a picture of the event on its website, which describes how in 2011: "Santa Barbara Polo & Racquet Club celebrated its Centennial year. On July 9th, the club had a historical visit by Prince William & Kate, Duke & Duchess of Cambridge, for the Foundation Polo Challenge charity event."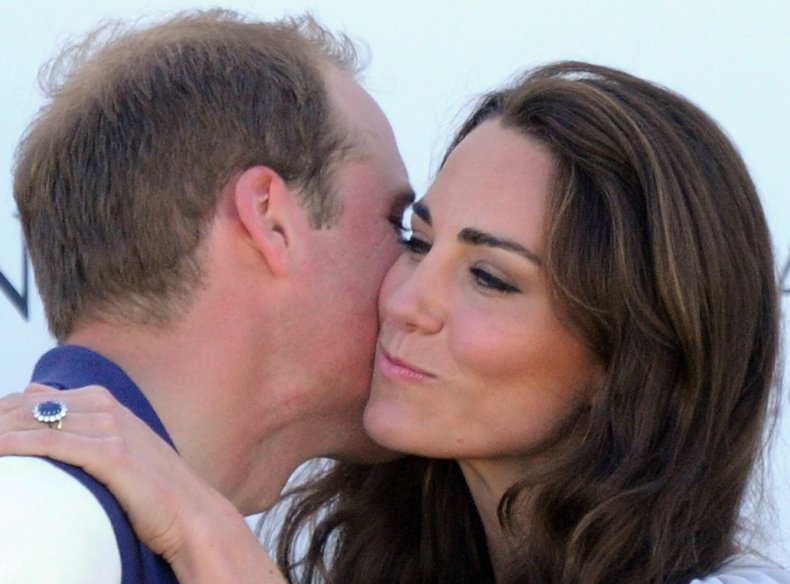 William and Harry are both regular polo players, frequently competing alongside one another in charity tournaments.
Meghan and Harry shared their first public kiss at a charity polo match in Coworth Park, Ascot, on May 7, 2017, ABC News reported.
The Duchess of Sussex also took son Archie to watch Harry and William play in the King Power Royal Charity Polo Match, at Billingbear Polo Club, on July 10, 2019.
A 2011 CBS News report on William and Kate's visit read: "The crowd at the sun-splashed Santa Barbara Polo & Racquet Club rushed onto the field despite an announcer's pleas for them to return their seats, and finally security used a line of rope to push them back.
"After stragglers were pushed back and decorum was restored, William's wife, the former Kate Middleton, presented each competitor a blue Tiffany & Co. box with a white ribbon, and a big silver trophy to her husband's team."
It may be a while before the Duke and Duchess of Cambridge visit Harry and Meghan in California owing to both COVID and a rift between the brothers.
They will see each other face-to-face this weekend, however, when a statue to their mother Princess Diana is unveiled at Kensington Palace.
A Kensington Palace spokesperson said on Friday: "Prince William and Prince Harry will attend a small event to mark the unveiling of a statue they commissioned of their mother, Diana, Princess of Wales, in the Sunken Garden at Kensington Palace on Thursday 1st July.
"In addition to close family of Diana, Princess of Wales, members of the statue committee, the sculptor Ian Rank-Broadley, and garden designer, Pip Morrison, will also be present."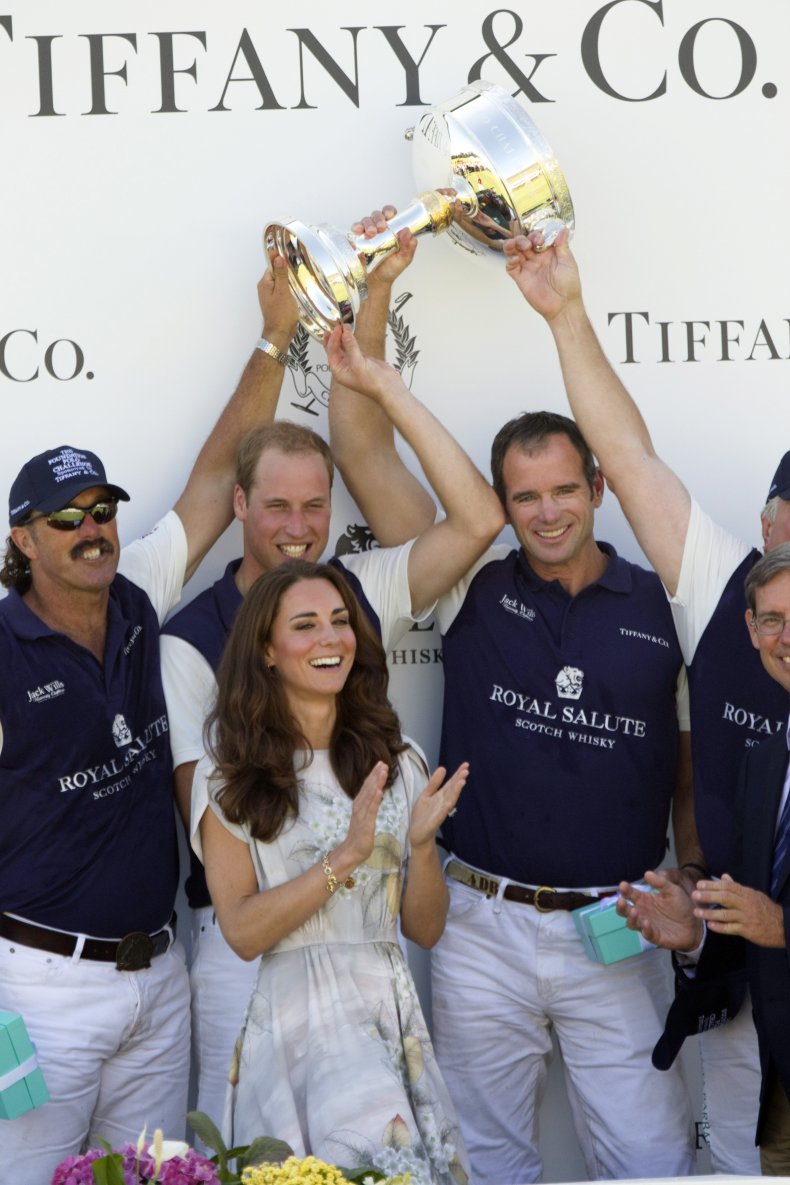 In Focus
Prince William and Kate Middleton attend a charity polo match at the Santa Barbara Polo & Racquet Club, in California, in aid of American Friends of the Foundation of Prince William and Prince Harry, in July 2011. The club is a short drive from Meghan Markle and Prince Harry's new home in Montecito.
Launch Slideshow

3 PHOTOS