Princess Diana Saw Donald Trump as 'Worse Than an A*** Fissure'
Princess Diana's brother, Earl Spencer, has taken aim at Donald Trump for insinuating that the late royal "kissed his a**" in a letter included in the former president's upcoming book.
Speaking to Breitbart earlier this week about Letters To Trump, published April 25, which will include notes written to the former president by public officials and celebrities such as Oprah Winfrey, Hillary Clinton, Queen Elizabeth II and Princess Diana, Trump said: "I knew them all—and every one of them kissed my ass."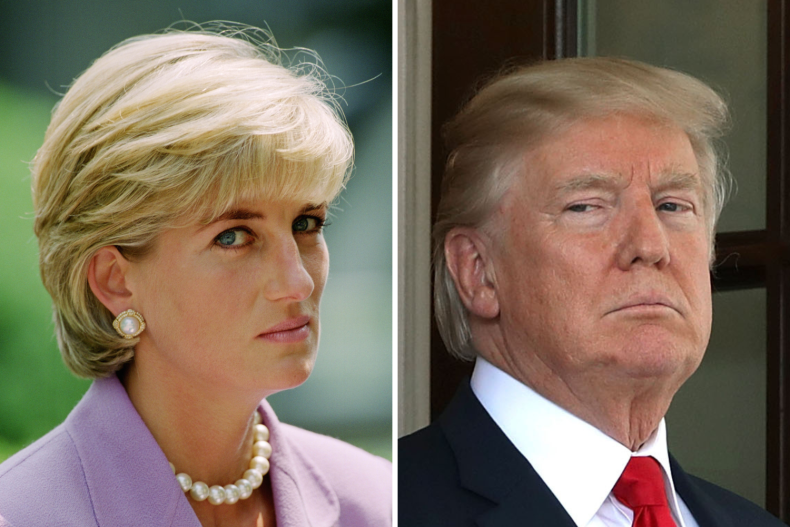 Charles Spencer, Diana's brother who became Earl Spencer upon the death of his father in 1992, took to Twitter on Wednesday to post his surprise at the comment, adding what he believed his sister really thought of the then-businessman during her lifetime.
"Surprised to hear that Donald Trump is apparently claiming that my late sister Diana wanted to "kiss his a***"," he wrote. "Since the one time she mentioned him to me - when he was using her good name to sell some real estate in New York - she clearly viewed him as worse than an a*** fissure."
Trump has been linked with Diana for a number of years with a prevalent rumor circulating in the mid-1990s that the princess was interested in buying an apartment at one of his Manhattan property holdings.
In 1994, the New York Post printed a speculative report that Diana was looking to purchase a 12-room residence at a Trump property and had spoken to him about it. Buckingham Palace issued a rare swift denial of the story, saying: "This report is highly speculative rubbish. It is simply not true. The princess is not set to buy an apartment in the United States or elsewhere and has no plans to live anywhere but in Britain."
In 2015, British journalist Selina Scott, who interviewed Trump in the 1990s and was a friend of Diana's, said that Trump pursued the princess after her separation from Prince Charles.
"He bombarded Diana at Kensington Palace with massive bouquets of flowers, each worth hundreds of pounds," Scott wrote in an article for The Sunday Times. "Trump clearly saw Diana as the ultimate trophy wife."
"As the roses and orchids piled up at her apartment she became increasingly concerned about what she should do. It had begun to feel as if Trump was stalking her."
Later, the journalist claimed that Diana asked her for help on how to handle the businessman's floral gestures.
"'What am I going to do?' she asked. 'He gives me the creeps.'"
"'Just throw them in the bin,' I advised. Diana laughed."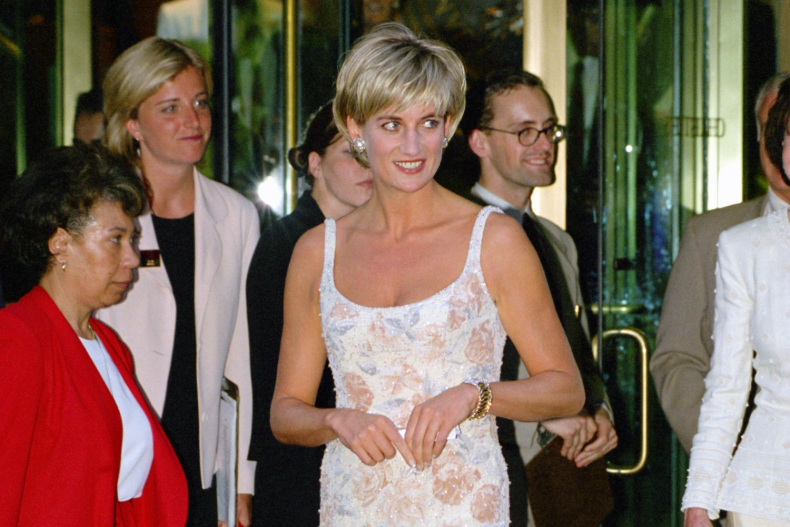 Shortly after Scott made her claims, Trump denied having romantic designs on the princess in an interview with Piers Morgan.
"Totally false," he said. "It was so false. I liked her. I met her in New York once standing in line, and we were all shaking hands, and that was the only time I ever met her. I read that story that I was calling her or something, and it was so false."
"I did respect her, but no interest from that standpoint. But I did meet her once, and I thought she was lovely."
The inclusion of a letter from Diana in his new book comes as questions have been raised as to the legality of him publishing content he may not own the copyright to.
A statement previously provided to Newsweek by a spokesperson for Winning Team Publishing, the house co-founded by Donald Trump Jr., which is producing Letters to Trump, said: "The book comprises of a unique collection of correspondence either from President Trump or from public officials both foreign and domestic, or from private individuals. For those in public office at the time, no copyright protection arises.
"For the last category, Winning Team Publishing has either actual or implied consent for their publication."
The validity of this claim has been questioned by copyright experts.
As well as Princess Diana, Queen Elizabeth II is another member of the royal family said to have a letter included in the book.
Trump met the late monarch on a number of occasions during his presidency. On her death in September 2022, he wrote: "Spending time with Her Majesty was one of the most extraordinary honors of my life."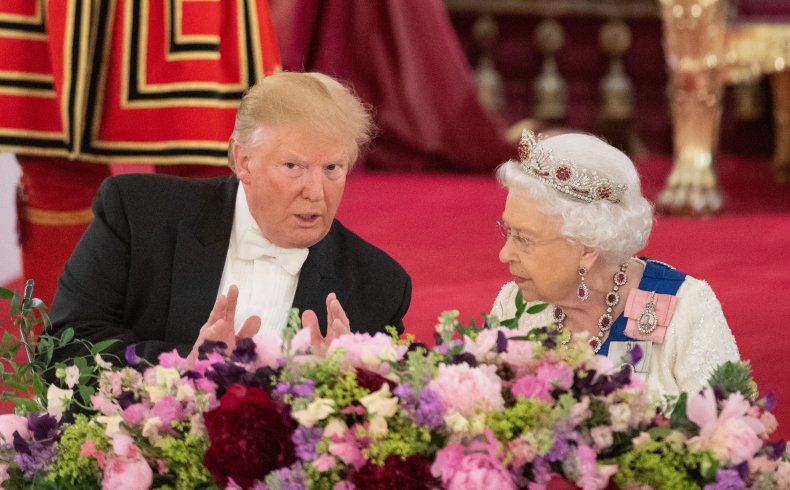 Newsweek approached representatives of Earl Spencer and the office of Donald Trump via email for comment.
James Crawford-Smith is Newsweek's royal reporter, based in London. You can find him on Twitter at @jrcrawfordsmith and read his stories on Newsweek's The Royals Facebook page.
Do you have a question about King Charles III, William and Kate, Meghan and Harry, or their family that you would like our experienced royal correspondents to answer? Email royals@newsweek.com. We'd love to hear from you.