Progressives Cheer Joe Biden's First Round of Cabinet Picks: 'A Great First Step'
A key faction of Democrats crucial to Joe Biden's success as commander-in-chief have endorsed the president-elect's cabinet picks: Progressives.
Keenly aware of the balancing act he must perform to appease both liberal members of Congress and Senate Republicans, Biden has gotten the old gang back together, so to speak.
"It is a team that will keep our country and our people safe and secure," Biden said Tuesday, as he officially unveiled the first half-dozen nominees of his forthcoming administration.
This first slate of cabinet nominees is comprised of former Obama officials and career professionals with decades of combined experience in their respective fields. They represent a formidable group that the president-elect clearly feels will be able to satisfy the liberal wing of the party while not alienating Senate Republicans—whom Biden will need in order to get his picks confirmed.
Early signals from Republicans have been encouraging.
"I'm glad he's resisting the far-left on most of the things to-date," Sen. Ben Sasse (R-Neb.) said.
While many of Biden's choices would not be the first choice of progressive Democrats, it's clear that they can at least live with his selections for key posts, including the heads of Treasury, Homeland Security and the climate change initiative. Some of the more left-leaning members of Congress and advocacy groups have even praised the nominees.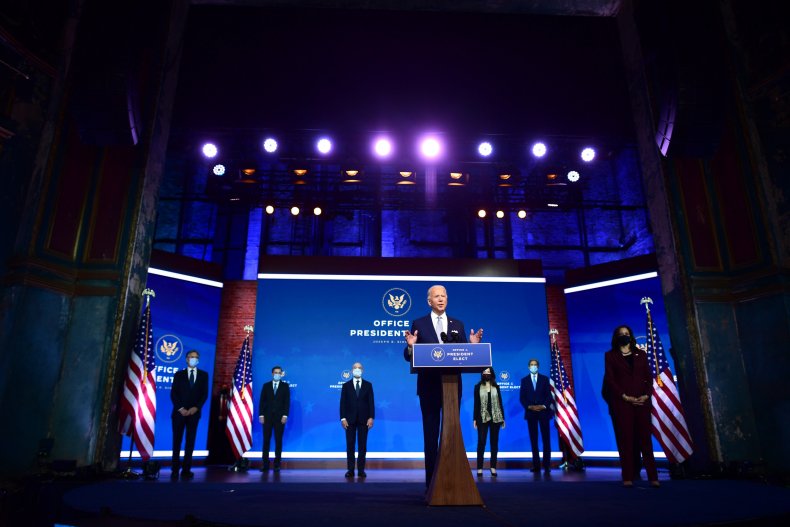 Biden tapped John Kerry, former secretary of state under Obama, to be his special envoy for climate, which will be elevated to a cabinet-level post. Kerry co-chaired the climate task force, along with Rep. Alexandria Ocasio-Cortez (D-N.Y.), that was established by Biden and Sen. Bernie Sanders (I-Vt.).
The choice of Kerry to head up the administration's climate efforts drew praise from a range of Democrats.
Sen. Ed Markey (D-Mass.), who co-authored the Green New Deal with Ocasio-Cortez, said "there simply is no one better" to tackle climate change than Kerry. The pick reflects "tremendous leadership for our foreign policy and national security," Markey added.
Rep. Ro Khanna (D-Calif.), a former co-chair of Sanders' 2020 presidential campaign and supporter of the Green New Deal, labeled Kerry as "a bold leader in the fight to tackle the climate crisis."
Washington Gov. Jay Inslee (D), who made combatting climate change the pillar of his 2020 presidential run, called Kerry an "excellent choice" and said the decision by Biden "again demonstrated his deep commitment to follow science to save our planet and create millions of jobs."
Sunrise Movement, a progressive grassroots organization that has aggressively pushed Biden to fiercely tackle climate issues, lauded the Kerry pick—but demanded more.
"This is an encouraging commitment, but it is not enough," said Sunrise Executive Director Varshini Prakash.
She argued that the climate position should be given more power and tackle more domestic climate issues.
"What good is it to engage in diplomacy abroad if we're not doing everything we can at home?" Parakash asked. "The next White House must also include a domestic counterpart reporting directly to the President to lead an Office of Climate Mobilization, who can marshal, convene, and push federal agencies, departments, states and local governments, industry and civil society to use every tool at their disposal to address the climate crisis."
Though many progressives on Capitol Hill would have likely preferred to see Sen. Elizabeth Warren (D-Mass.) chosen for Treasury secretary, even the former liberal presidential candidate applauded Biden for picking Janet Yellen. If confirmed, Yellen, who was the first woman to head the Federal Reserve under Obama, would become the first woman to be Treasury secretary.
"Janet Yellen would be an outstanding choice for Treasury Secretary," Warren said. "As one of the most successful Fed Chairs ever, she has stood up to Wall Street banks, including holding Wells Fargo accountable for cheating working families."
Left-leaning groups like The Revolving Door Project and Demand Progress characterized Yellen as "a win for progressives" and said she "represents a big step in the right direction." In a joint statement, the groups said Yellen was fit for the job because she backs deficit spending to reduce unemployment, has pushed for a greater policy response to climate change, is a proponent of more banking regulations and imposed "harsh and unprecedented penalties" on Wells Fargo.
"She has called for stricter banking regulation, and demonstrated she's not afraid to penalize those who break the rules," the groups said. "Her stance is in line with overwhelming public opinion that says economic policy should reflect the interests of ordinary people, not corporations and Wall Street."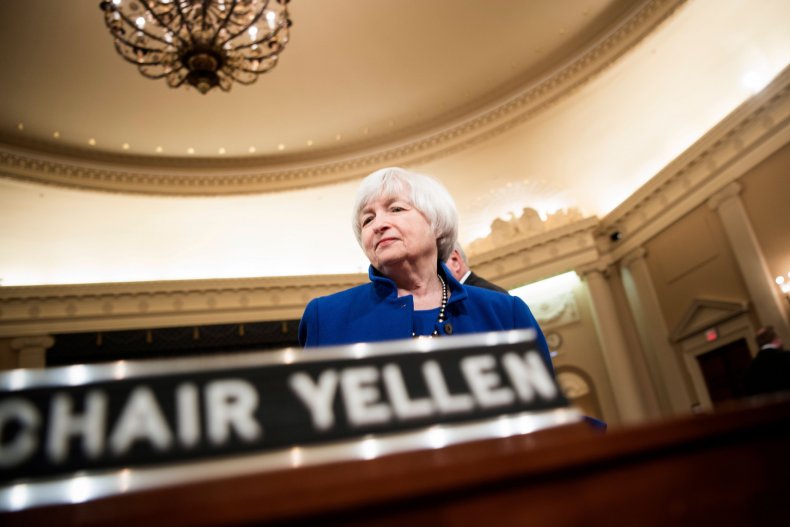 For Department of Homeland Security secretary, Biden has chosen Alejandro Mayorkas, a Cuban-American attorney who served as Obama's deputy DHS secretary. If confirmed, Mayorkas would become the first Latino to head the agency.
Rep. Pramila Jayapal (D-Wash.), co-chair of the Congressional Progressive Caucus, called the pick "a very strong, smart choice."
Mayorkas also received praise from immigration activists.
Latino Victory said Mayorkas would be "a great first step toward ensuring Latino representation at all levels of the Biden-Harris administration."
"Immigrants will finally have someone who sees immigrants as a strength to our nation,"
added Marielena Hinacapie, head of the National Immigration Law Center.
Biden's pick for U.S. ambassador to the United Nations, Linda Thomas-Greenfield, received bipartisan praise. Thomas-Greenfield served as the assistant secretary of state for African affairs under the Obama and Trump administrations.
Sen. Jeff Merkley (D-Ore.), who has one of the most liberal voting records in the upper chamber, characterized Thomas-Greenfield—along with Biden's secretary of state choice, Tony Blinken—as people " who will bring the deep experience, character and respect for our country's diplomatic forces necessary to put our international relationships back on track."
Sen. Bill Cassidy (R-La.) congratulated Thomas-Greenfield, who also hails from Louisiana.
Biden has picked Jake Sullivan, former national security adviser to then-Vice President Biden, to be his new national security adviser. Rep. Ted Lieu (D-Calif.), a member of the Progressive Caucus, called Sullivan "terrific."
While progressives have been generally pleased—or at least content—with Biden's selections thus far, there is one man they vehemently oppose: Rahm Emanuel, former Chicago mayor and Obama White House chief of staff.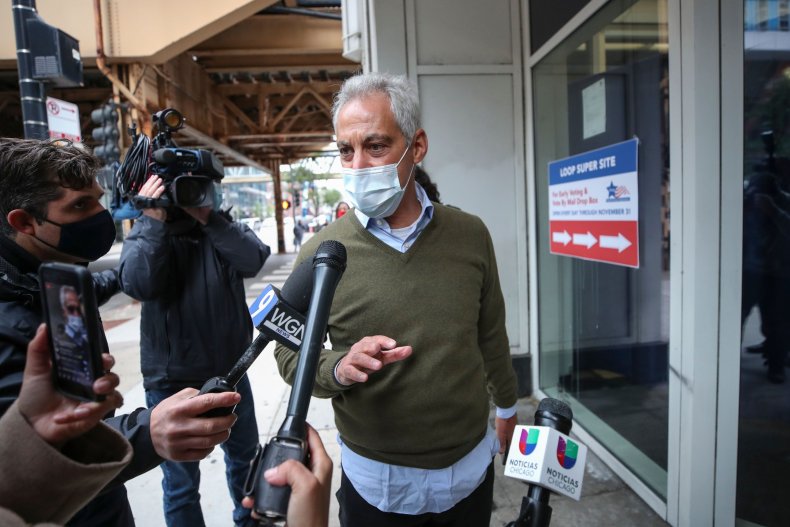 Liberals like Ocasio-Cortez have said Emanuel's role in a police cover-up of the shooting of a Black teen, Laquan McDonald, in 2014 should disqualify him from any position in an administration, even a minor post further down the rung. Biden is reportedly considering Emanuel for U.S. trade representative.
Still, Biden has so far focused on his nominees who have drawn accolades from Democratic colleagues—and even some Republicans—rather than stir controversy.
"It's a team that reflects the fact that America is on track, ready to lead the world, not retreat from it, and once again sit at the head of the table," Biden said. "Ready to confront our adversaries and not reject our allies, ready to stand up for our values.
He urged the GOP-controlled Senate to swiftly consider and approve his desired Cabinet members.
"To the United States Senate: I hope these outstanding nominees receive a prompt carry," Biden said, "and that we can work across the aisle in good faith to move forward for the country."