'PUBG' Update 14.1: When Will the Server Downtime for 'PlayerUnkown's Battlegrounds' End
PlayerUnknown's Battlegrounds (PUBG) is rolling out its 14.1 update for consoles, meaning that the servers are currently down.
The full patch notes for today's update can be found on the official PUBG website, but it is a fairly beefy one and so there is a lot to digest.
The headline attraction for 14.1 is a new carry feature, which enables you to pick up teammates and haul them to safety. With this mechanic, you can throw any downed player over your shoulder (including enemies), but will suffer from restricted movement as result. For instance, while you are carrying someone else you will not be able to jump, sprint, crouch or use any healing items. Plus, you will be restricted to hip firing only.
Elsewhere, the 14.1 update subjects the Taego and Erangel maps to a few exciting changes. In terms of the former, additional cover spots are being added to the mountainous area north of the palace, there are numerous tweaks to the general topography of the area, and there will be breakable pots that you can smash for extra loot.
As for Erangel, this island will be getting a Halloween themed renovation, with seasonal decorations and spooky weather effects. The area surrounding Pochinki is also being treated to a new waterway and various terrain adjustments.
While those are the major changes, we have barely even scratched the surface of everything the update has to offer. In addition to all of the above, there are balancing tweaks for certain vehicles (including the Pony Coupe and the Porter pickup truck), new Halloween weapon skins and a list of bug fixes. For more details, check out the official patch notes.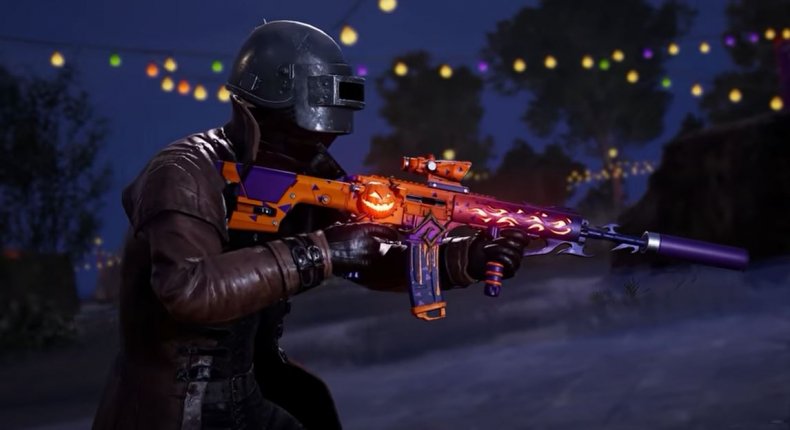 How Long Will the 'PUBG' Servers Be Down for Maintenance?
The PUBG servers went down for maintenance at midnight ET on October 14.
According to a tweet from the PUBG: Battleground support account, this downtime will last for approximately 7 hours. This obviously means that it is a substantial update, given that most patches for live service games (like this week's V18.20 for Fortnite) only take a couple of hours to roll out.
Taking into account this lengthy maintenance window, you can expect the PUBG servers to come back online at around 7 a.m. ET. If you live in other time zones, then this translates to 4 a.m. PST or 12 p.m. BST. However, it is worth bearing in mind that this is only an estimate on the developer's part.
In related Halloween gaming news, Rocket League, Overwatch and Call of Duty: Warzone have all unveiled their respective plans for the 2021 season.
PlayerUnknown's Battlegrounds Season 14 is available now for PC, Xbox One, PlayStation 4 and mobile devices.