Donald Trump Will Drop Russia Sanctions, Claims Vladimir Putin's Adviser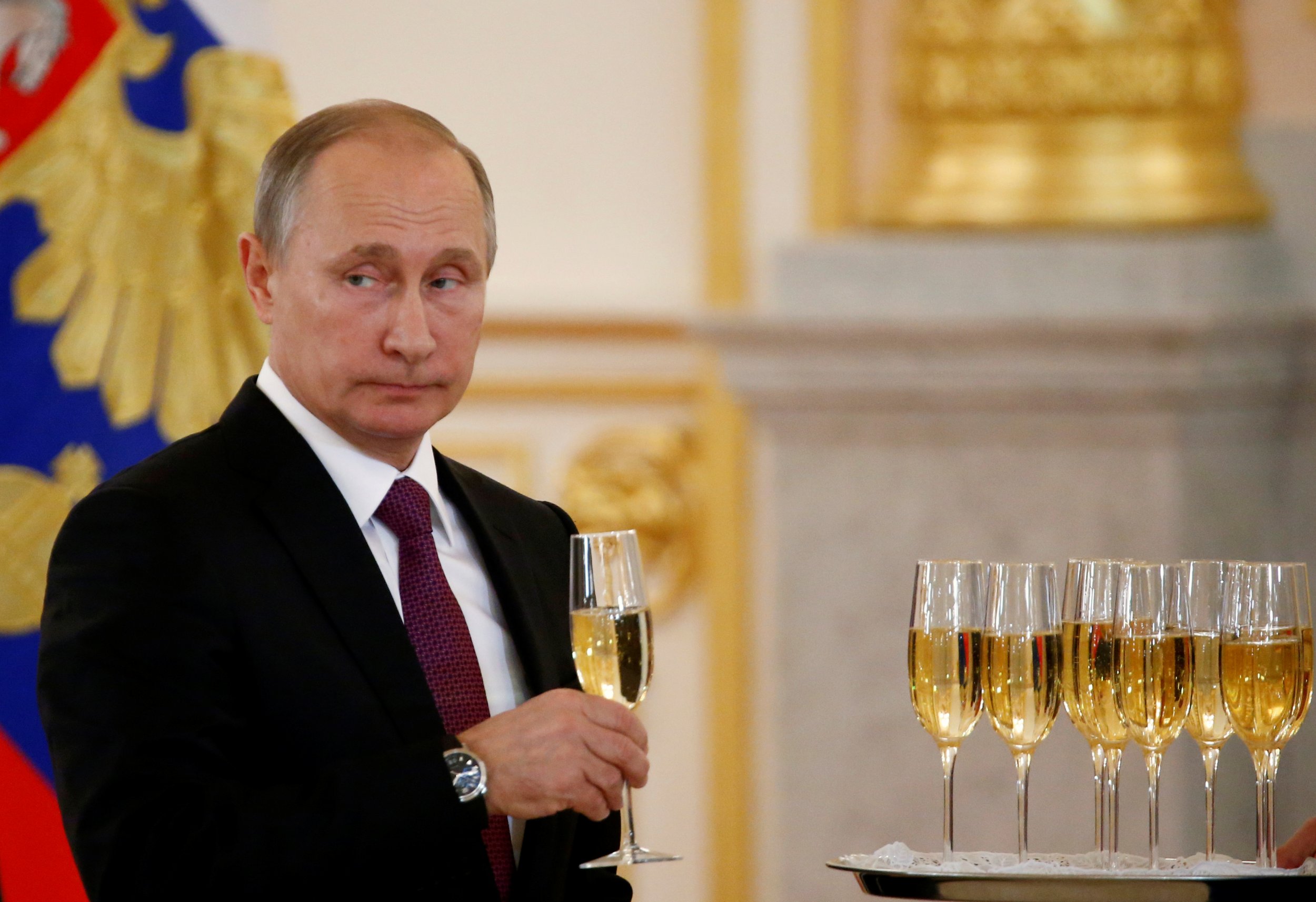 Russian President Vladimir Putin's adviser Sergei Glazyev expects the U.S. to lift economic sanctions on Russia following Donald Trump's triumph in the U.S. presidential election, state news agency Itar-Tass reported Wednesday.
Putin sent an early congratulatory note to Trump Wednesday morning, after the Republican president-elect's praise for Putin and the Russian media's subsequent praise for Trump played a huge role in the election campaign.
Trump has not clearly outlined his policy on Russia and U.S. support for Ukraine. He has said he would "look at" lifting the U.S.-imposed sanctions on Russia and has repeatedly said it would be "nice if we got along with Russia."
Anticipating a possible improvement of economic ties with the U.S., Russian markets avoided the slump seen elsewhere following Trump's victory Wednesday.
Glazyev, one of Putin's closest advisers and among the first Russian officials to be placed under U.S. sanctions in 2014, said Trump "as a pragmatist" would reverse sanctions, believing they "harm U.S. business."
Glazyev did not mention the harm caused by sanctions on his personal business or on the Russian economy that is currently in recession. He instead claimed that Moscow and Washington could now focus on creating a new "world economic structure without a world war."
"There will undoubtedly be a reset (of relations) because the whole foreign policy of the previous administration was focused on aggression against Russia with the aim of maintaining U.S. hegemony," he said. "We can say this aggression has failed."
Russian state and pro-government media came strongly in favor of Trump on polling day and against his rival Hillary Clinton; however, the Kremlin has been reserved on speculating about its future relationship with Trump, although Putin has welcomed any prospects of tightening the ties.
U.S. ambassadors have told Ukrainians and other Eastern European nations that Washington's friendship with them will not subside, though Trump is yet to make clear his policy goals towards eastern allies.
At the time of publication, a spokesperson for the Trump campaign was not available to comment on Glazyev's claims.