Chicago Police Superintendent Garry McCarthy Fired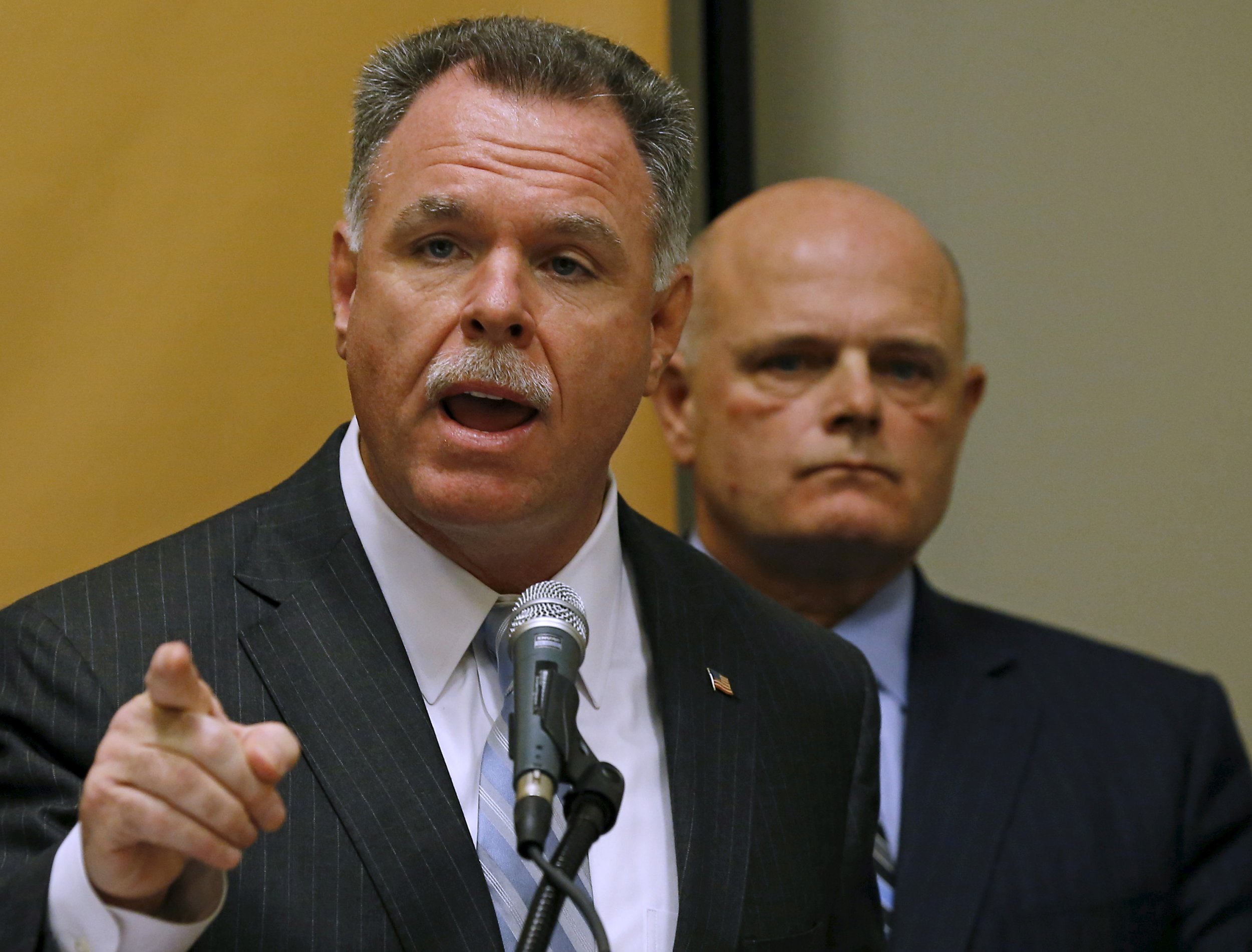 Updated | Under mounting pressure over police accountability, Chicago Mayor Rahm Emanuel has asked Police Superintendent Garry McCarthy to step down from his post after four years.
"This morning, I formally asked for his resignation," Emanuel said in a press conference on Tuesday morning, adding that trust in the police force has been "shaken" and "eroded."
McCarthy's dismissal comes just a week after Chicago police officer Jason Van Dyke was charged with first-degree murder for the 2014 shooting death of Laquan McDonald, a black teenager. The charges against Van Dyke were announced last Tuesday, the same day a video of the incident was released by Chicago officials. The video shows Van Dyke shooting McDonald 16 times within seconds of exiting his police vehicle.
The video and charge brought unrest to Chicago, with hundreds taking to the streets to protest. On Sunday, McCarthy and Emanuel announced the police force would receive over $2 million in body camera equipment. The case marks the first time in 35 years that a Chicago cop has been charged with first-degree murder for an on-duty killing.
McCarthy's firing was reported ahead of the conference by the Chicago Sun-Times. The newspaper also cited the gang execution of 9-year-old Tyshawn Lee as a reason for McCarthy's firing.
McCarthy was appointed to the position by Emanuel in 2011. On Monday, the mayor also announced the creation of a task force that will focus on police accountability.
"What I've asked the task force to do is see if the oversight and accountability systems are as vigorous as they need to be," Emanuel said of the newly created accountability committee. The task force includes white, black and Hispanic individuals.
"Building the trust and confidence is a goal in each of these steps," Emanuel said of the changes he announced to the police force, including McCarthy's firing, the expanded body camera program and the task force.
When asked about calls for him to resign, Emanuel replied, "I think I'm doing my job and do it in a professional way."
This story has been updated to include new information from a press conference.