Putin Ally Requests Permission to Join Ukraine War, Hunt 'Blood Enemies'
Ramzan Kadyrov, leader of the Chechen Republic and a top ally of Russian President Vladimir Putin, issued a passionate request for permission for his forces to enter Ukraine and join the war.
In a lengthy Telegram post Wednesday, Kadyrov noted that Russia announced this week that it had fully "liberated" Ukraine's Luhansk region. He said that while the victory over Ukraine "is undoubtedly a historic and fateful achievement," the "special operation" in the country was far from over for Chechens.
"We desperately hope that we will be given the opportunity to reach Kyiv, if necessary, and finish off the remnants of the terrorists who once escaped from the Chechen Republic," he said, according to an English translation.
Later in the post, Kadyrov again requested permission for Chechen forces to move into Ukraine to "get even with our blood enemies."
Russia's capture of Luhansk has moved Putin closer to his goal of gaining full control of Ukraine's eastern Donbas region. After weeks of intense fighting, the mayor of Severodonetsk, located in Luhansk, announced that the battleground city had been "fully occupied" by Russian troops. Despite these losses, Ukraine recently announced that it had recaptured Snake Island, pushing back against Russia's assertions that it had withdrawn from the area as a "gesture of goodwill."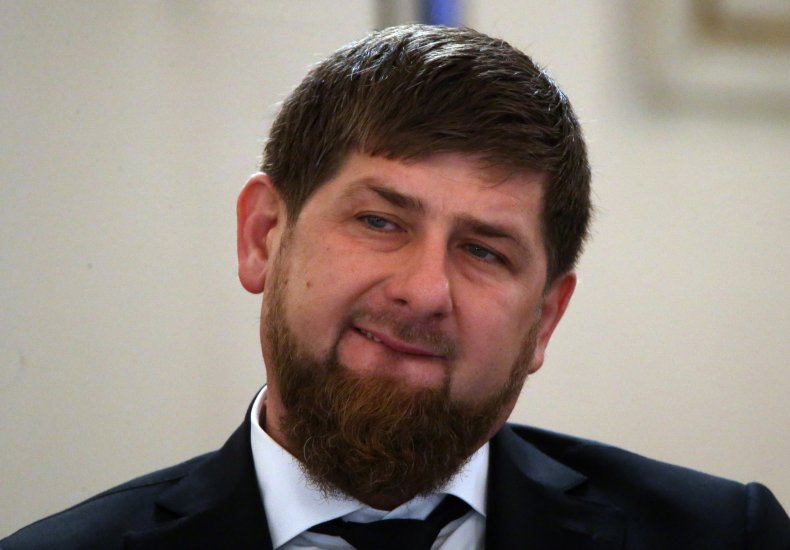 Kadyrov has repeatedly voiced support for Russia's war and even threatened in early May that Ukraine could soon see a "real special operation," referring to Putin's characterization of the conflict. In another Telegram post late last month, he announced that he was forming four new military battalions to help "replenish" Russia's troops.
Some Chechens have reportedly already joined the fight, but on Ukraine's side. CNN geolocated and verified the authenticity of one video, which emerged on social media in March, showing purported Chechen volunteers fighting with Ukraine against Russia.
In his Telegram post on Wednesday, Kadyrov wrote about Chechnya's desire to "settle our scores" with escaped "shaitans" who he said rampaged in the Chechen Republic. "Shaitans" is a term that refers to devils or evil spirits in Islamic theology.
"These rats are wanted. We have been looking for them for a long time," Kadyrov wrote, according to an English translation of his Telegram post. "Now they have appeared in the capital of Ukraine. And I really hope that our Supreme Commander-in-Chief, President Vladimir Putin, will give an order and send our units to settle accounts with the above shortfalls."
Newsweek reached out to the defense ministries of Russia and Ukraine for comment.