Indian Wells: Director Raymond Moore Quits Amid Tennis Sexism Row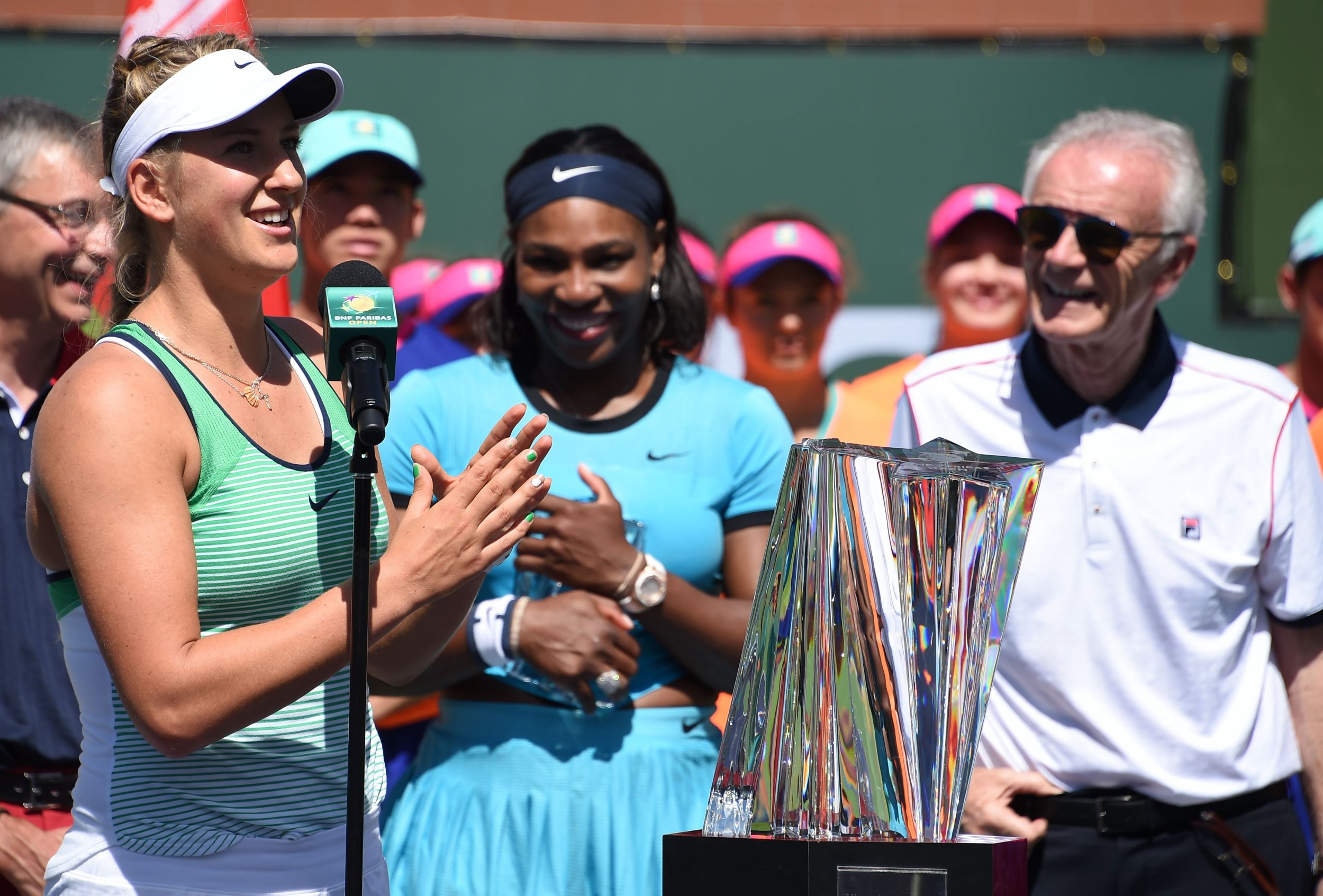 Indian Wells tournament director Raymond Moore has left his position in the wake of pejorative comments about the Women's Tennis Association (WTA).
Moore, the 69-year-old former tennis professional, said on Sunday prior to the women's final in California between Serena Williams and Victoria Azarenka of Belarus that the women's game "rides on the coat-tails" of the men's, and that "lady players" should go "down on their knees every night and thank God" for Rafael Nadal and Roger Federer, two of the biggest stars of the men's game.
Those comments were quickly denounced by Williams, along with Martina Navratilova, Chris Evert and Billie Jean King, and Moore, the South African-born Wimbledon 1968 quarter-finalist, has lost his job because of them despite apologizing for his words, calling them "erroneous" and in "extremely poor taste."
In a statement on the BNP Paribas Open website posted late on Monday, the owner of the tournament, Larry Ellison, revealed that Moore had quit.
"Earlier today I had the opportunity to speak with Raymond Moore," Ellison said. "Ray let me know that he has decided to step down from his roles as CEO and Tournament Director effective immediately. I fully understand his decision.
"Nearly half a century ago, Billie Jean King began her historic campaign for the equal treatment of women in tennis. What followed is an ongoing, multi-generational, progressive movement to treat women and men in sports equally. Thanks to the leadership of Billie Jean, Martina Navratilova, Venus Williams, Serena Williams and so many other great women athletes, an important measure of success has already been achieved.
"I'm proud to say that it is now a decade long tradition at our tournament at Indian Wells, and all the major tennis tournaments, to pay equal prize money to both the women and the men."
All four Grand Slams now pay equal prize money to men and women, as do Masters events like Indian Wells where the men's and women's competitions co-exist.
That equality of pay was something Novak Djokovic appeared to question following his victory over Milos Raonic in the men's final on Sunday.
Djokovic, the world No. 1, said male professionals should "fight for more" because they attract greater audiences than the women.
"I think that our men's tennis world, ATP world, should fight for more because the stats are showing that we have much more spectators on the men's tennis matches," Djokovic said. "I think that's one of the reasons why maybe we should get awarded more. Women should fight for what they think they deserve and we should fight for what we think we deserve.
"As long as it's like that and there is data and stats available upon who attracts more attention, spectators, who sells more tickets and stuff like that, in relation to that, it has to be fairly distributed."