Ramos: Winning Champions League For Real Madrid 'Like Making Love'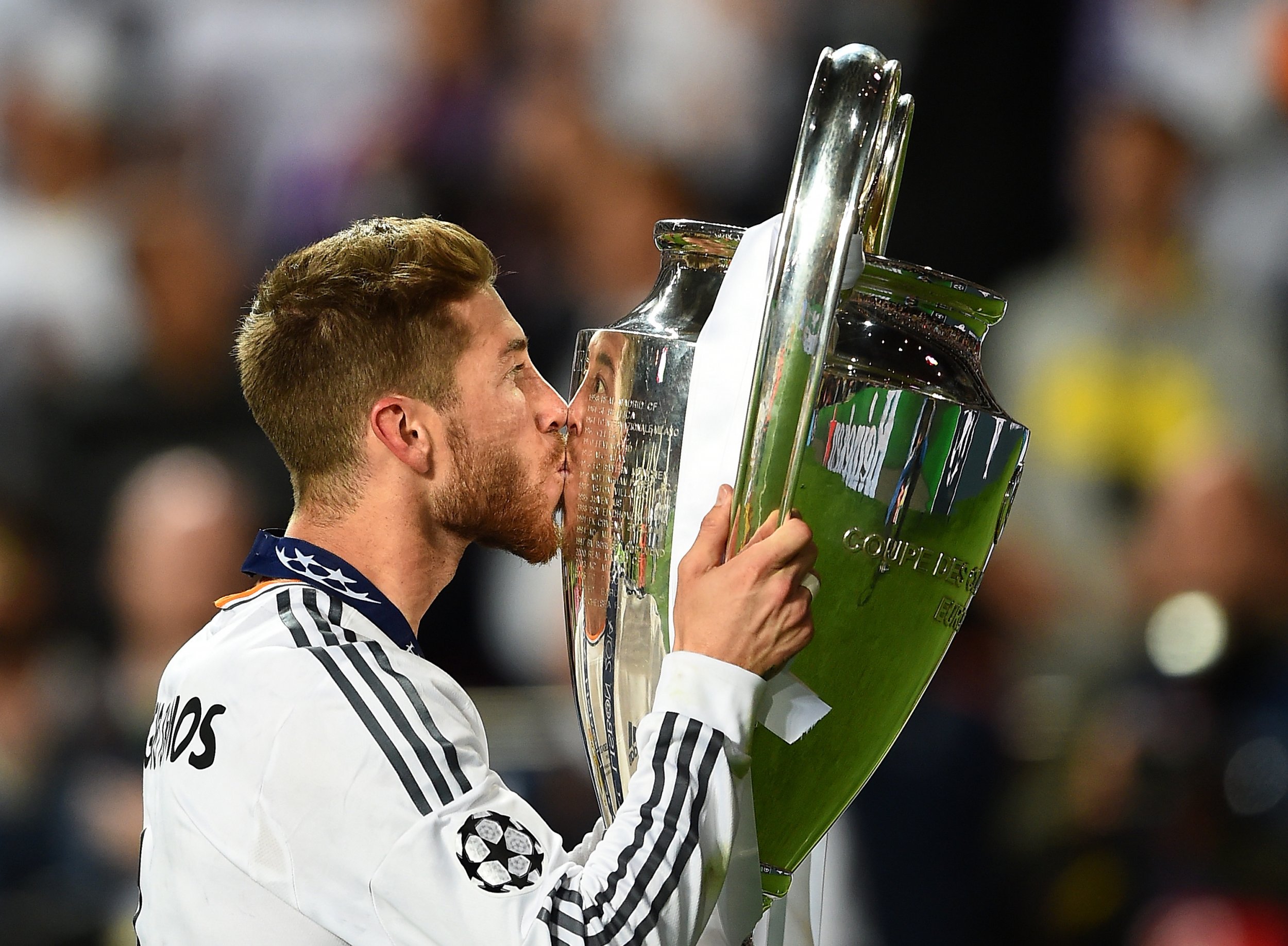 Real Madrid captain Sergio Ramos has described winning the Champions League for the first time as "like making love."
The Spaniard is preparing to lead his team-mates onto the San Siro pitch in Milan on Saturday to take on city rivals Atletico Madrid in the Champions League final.
Ramos headed an added time equalizer against Atletico in the 2014 final, which Real went on to win 4-1 in extra time to win La Decima —the club's 10th European cup.
"The first time is like when you make love: you always remember it... but then it's true that you can improve because to start with you're a disaster," Ramos told The Guardian.
"The first time always has a special taste. I was the protagonist for a great goal," he added. "But I am optimistic, very ambitious, and I prefer to keep turning the page and adding [trophies] to my CV. Hopefully I will have the chance to lift the trophy."
Real has beaten its city rivals just once in the last 10 meetings between the two sides, with Diego Simeone, the Atletico manager, leading the club to the La Liga title in 2014.
Ramos, 30, recognizes the danger of Real's opponent's on Saturday and expects a difficult evening in Italy.
He added: "We know our opponents well; we know exactly what kind of team we will be facing. If there's any team around that has not changed its philosophy that's Atletico. We know that it will be a very competitive, very hard game against a team that plays with a lot of intensity, a lot of character. We'll see what happens."