Relive the '90s by Streaming Your Custom TGIF on Netflix, Amazon and Hulu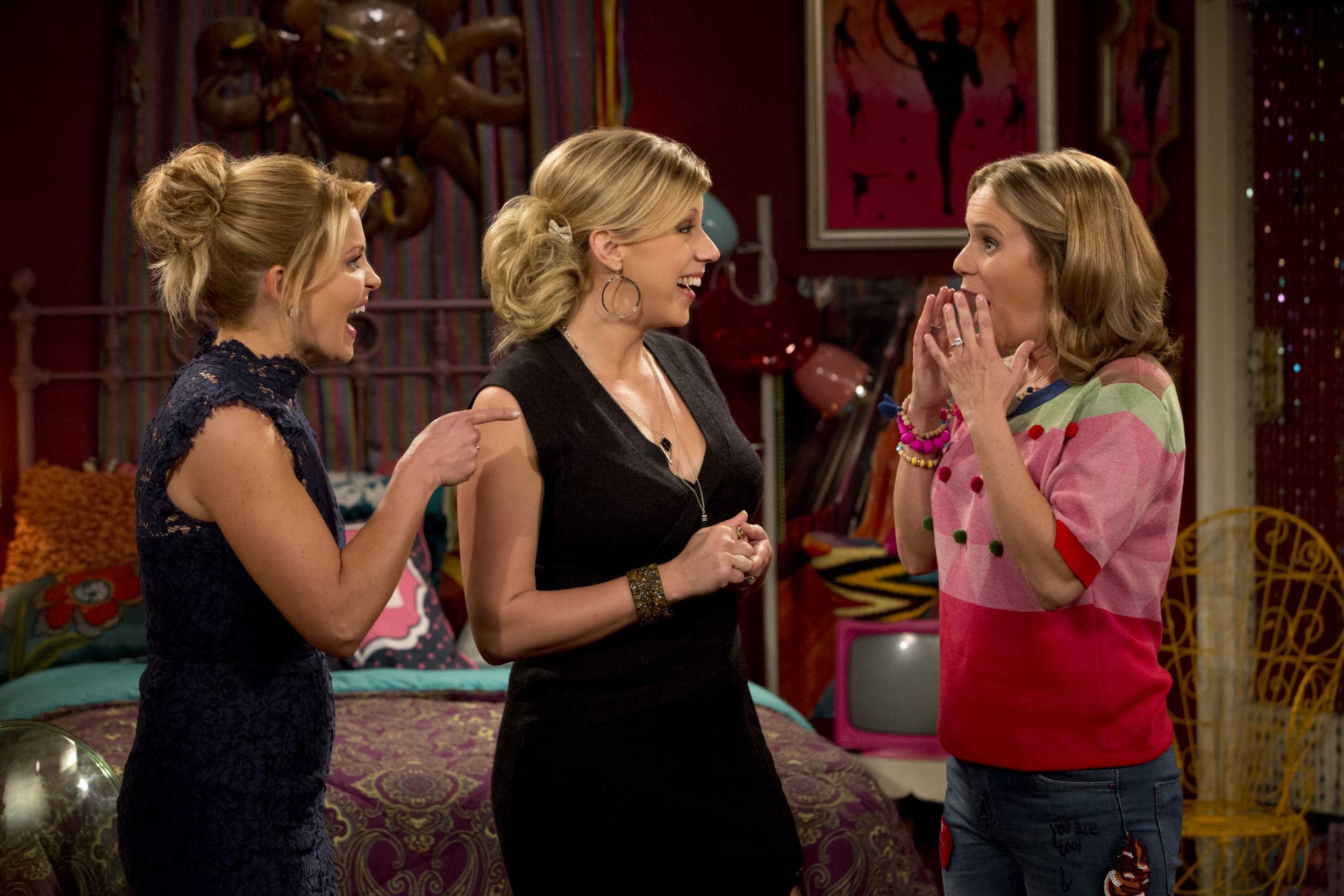 Because it's Friday, it might be a good time to revisit TGIF. For those not old enough to remember, this was a two-hour Friday-night programming block on ABC for teens and tweens. The network for years—specifically from 1989 to 2000 and with a brief reprise from 2003 to 2005—would broadcast consecutive half-hour sitcoms like Full House, Family Matters and Step by Step before the 10 p.m. newsmagazine show 20/20.
Related: Our favorite TV shows of 2016
Though the '90s trend of branding television schedules has largely passed (and we now watch shows on our computers using the Internet Super Highway—thanks, Al Gore!), the idea of a weekend lineup remains appealing. So this week, we're featuring four recently added series viewers might consider for a homemade TGIF (or TGIS). One, Fuller House, is a spinoff of an original TGIF show and has a similar upbeat family spirit, while some of the others—Shut Eye on Hulu, Mozart in the Jungle on Amazon and Captive on Netflix—have longer episodes and deal in darker, more mature subject matter than most iconic TGIF titles.
If this is more of a Broadway-musical-without-going-outside kind of weekend than a series-binging one, there's also the star-studded Hairspray Live! to check out.
Shut Eye (Hulu, December 7)
"Fake psychics, real visions": This is how Hulu describes its new original series, which follows a former magician turned storefront psychic who answers to an organized crime syndicate and swindles customers out of hundreds of dollars for lighting candles and performing ceremonies. After he gets kicked in the head, he starts having real visions.
Hairspray Live! (Hulu, December 8)
"Good morning, Baltimore," and "welcome to the '60s!" NBC's latest live musical—following The Wiz Live!, Peter Pan Live! and The Sound of Music Live!—is the story of Tracy Turnblad (Maddie Baillio), a high school student in Baltimore who dreams of dancing on The Corny Collins Show and ends up fighting for racial integration on its set. The production also stars heavyweights like Jennifer Hudson, Kristin Chenoweth, Harvey Fierstein, Ariana Grande and Martin Short.
Fuller House: Season 2 (Netflix, December 9)
The Tanners are back! This spinoff of the hit sitcom Full House, which aired from 1987 to 1995, is returning for a second season. The 2016 series is a mirror of the original; it follows eldest daughter D.J. (Candace Cameron)—whose firefighter husband died in the line of duty—as she raises her three sons with the help of her sister Stephanie (Jody Sweetin) and best friend Kimmy Gibbler (Andrea Barber). Watch for occasional appearances by other members of the original cast.
Mozart in the Jungle: Season 3 (Amazon, December 9)
Amazon's description of Mozart in the Jungle reads: "What happens behind the curtains at the symphony is just as captivating as what happens on stage." The series this year won two Golden Globes—for best comedy or musical series and for its lead actor Gael García Bernal—and an Emmy for best sound mixing. It's back now for a third season.
Captive (Netflix, December 9)
"Freedom is priceless. We take it for granted," says a voice at the start of the trailer for this new original documentary series from Netflix. In eight episodes that range from 59 to 73 minutes, Captive looks closely at distinct hostage situations in countries including the U.S., Brazil, Yemen and Chechnya. The filmmakers speak to victims and families, negotiators, kidnappers and others involved.
Read more from Newsweek.com:
- Our favorite documentaries of 2016
- Our favorite albums of 2016
- Our favorite books of 2016