Remington: Gunmaker Files for Bankruptcy Amid School Shooting Protests
America's oldest gun manufacturer, Remington, has filed for bankruptcy after a weekend where millions of students marched across the U.S. against gun violence in the wake of the Florida school shooting.
There is a renewed push for gun control, led by a movement of students, after 17 people—many of them children—were shot dead by Nikolas Cruz at Marjory Stoneman Douglas High School in Parkland, Florida, on Valentine's Day.
Around 800,000 people marched in Washington, D.C. on March 24, among them Parkland victims and others affected by gun violence, to demand tougher gun laws and an end to the school shootings that plague America. Other cities joined in, with at least 200,000 more marching in New York.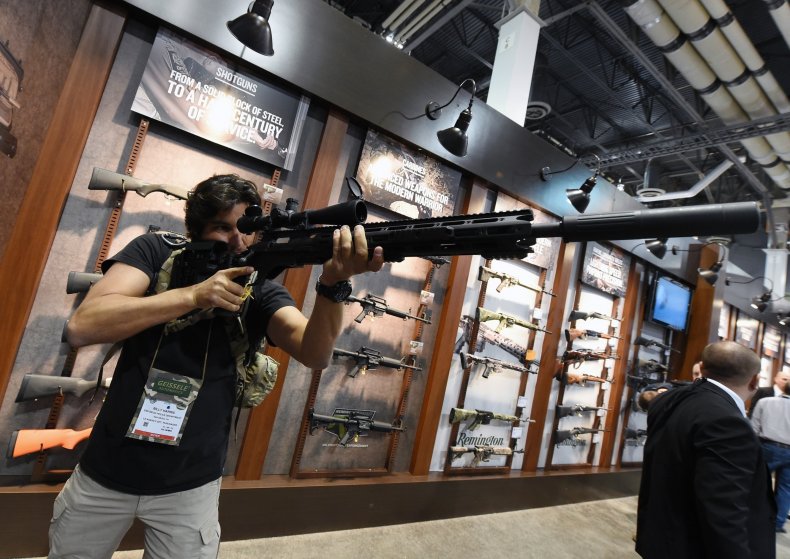 The owners of debt-laden Remington, which has made guns for over 200 years, filed for bankruptcy protection in Delaware, Michigan.
In the court documents, Remington Outdoor Co. Inc.'s chief financial officer, Stephen Jackson, blamed sharply falling sales over the previous year and said the company was struggling to repay lenders.
Remington, which is owned by private equity firm Cerberus Capital Management, is based in Madison, North Carolina. The company made its first rifle in 1816 and went on to supply the U.S. military during both world wars.
It faced a slew of lawsuits after one of its Bushmaster rifles was used by Adam Lanza in the 2012 shooting at Sandy Hook Elementary School in Newtown, Connecticut. Lanza murdered 26 people, mostly young children.
Remington was cleared of wrongdoing over Sandy Hook, but the incident left a black mark on its name.
The election of Trump—who pitches himself as a friend of gun owners—was actually bad for business. Historically, gun sales spike on the election of candidates hostile to gun ownership and who want to see tougher legislation. But that anticipated bounce in sales failed to materialize after Trump's surprise victory over Democrat Hillary Clinton.
A number of major retailers are also pushing back against guns. Among them is Walmart, which after the Parkland shooting said it would no longer sell guns or ammunition to under-21s. Dick's Sporting Goods also announced that it would no longer sell assault rifles.