Renewables Have Overtaken Fossil Fuels in the U.K., But America is 'Headed in the Opposite Direction,' According to Expert
Renewable energy sources overtook fossil fuels for the first time in U.K. history, producing 40 percent of total energy consumed in Britain in the third quarter of 2019—that's according to calculations produced by climate change analysts at Carbon Brief.
Of the combined total, wind and nuclear generated 20 percent and 19 percent of renewable energy between July and September 2019, while biomass and solar produced another 12 and 6 percent respectively. In contrast, fossil fuels contributed 39 percent to the U.K.'s energy usage within the time frame.
It's "very big" news, Michael Lazarus, a senior scientist and the director of the U.S. Center of the Stockholm Environment Institute, told Newsweek. "The U.K. is where the Industrial Revolution started, and where fossil fuels—in the form of coal—first got their foothold in economic development."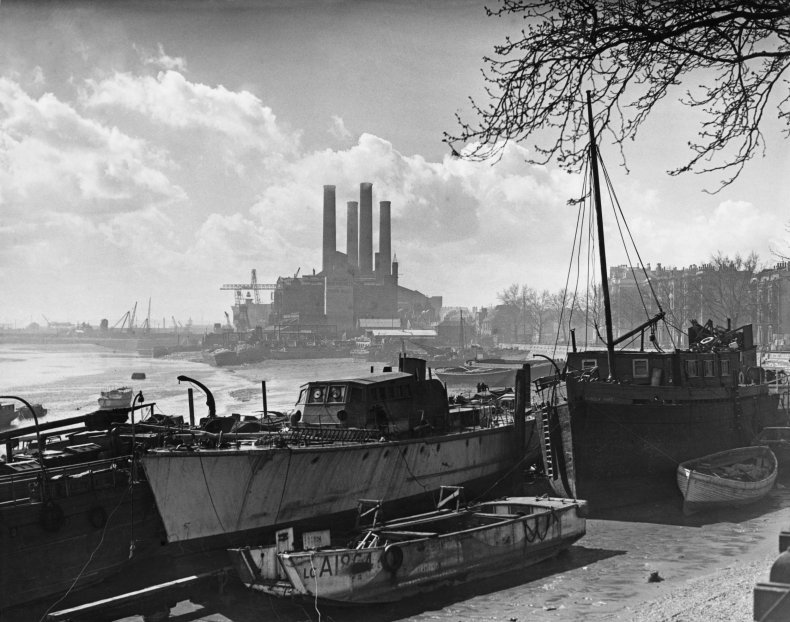 It is a ten-fold increase in the amount of energy the U.K. generated from renewables just 10 years ago. "Since then, the U.K. has made really solid and laudable progress in getting rid of coal," John Rogers, senior energy analyst at the Union of Concerned Scientists told Newsweek. "And a really important piece of the story is that they did it without swinging further toward natural gas."
However, Simon Evans, deputy editor and policy editor at Carbon Brief says the country is still "far off track" to meet its target of net-zero greenhouse gas emissions by 2050.
How does the U.S. compare?
In April, renewables overtook coal for the first time in the U.S., providing 23 percent of energy generation in contrast to coal's 20 percent—but the country still has a long way to go.
Government data collected by the U.S. Energy Information Administration (EIA) shows that fossil fuels made up 80 percent of energy consumption, its second lowest share since 1902.
Although coal consumption dropped for the fifth year in a row—falling 4.3 percent below 2017 levels, despite Trump's claims "the coal industry is back"—increases in petroleum and natural gas consumption made up for this shortfall. According to the EIA, the country's consumption in natural gas has grown 37 percent since 2005 and in 2018, reaching levels of 82.1 billion cubic feet per day last year, the World Resources Institute (WRI) reports. At the same time, U.S. petroleum consumption was at its highest level since 2007.
Within the renewable energy sector, solar and wind saw the highest rate of growth in 2018—a trend expected to continue in the years ahead. And yet, the potential of the industry is still limited by the subsidies that are currently afforded to fossil fuel companies, which are higher than those offered to companies dealing in clean energy. According to the Environmental and Energy Study Institute (EESI), conservative estimates put fossil fuel subsidies at approximately $20 billion per annum.
"The U.S. can and definitely should be taking more concrete steps to support renewables," said Rogers. "There are so many ways that the fix is in favor or fossil fuels, including the continuing failure of policymakers to recognize the true costs of coal, oil, and natural gas, including the damages associated with climate change."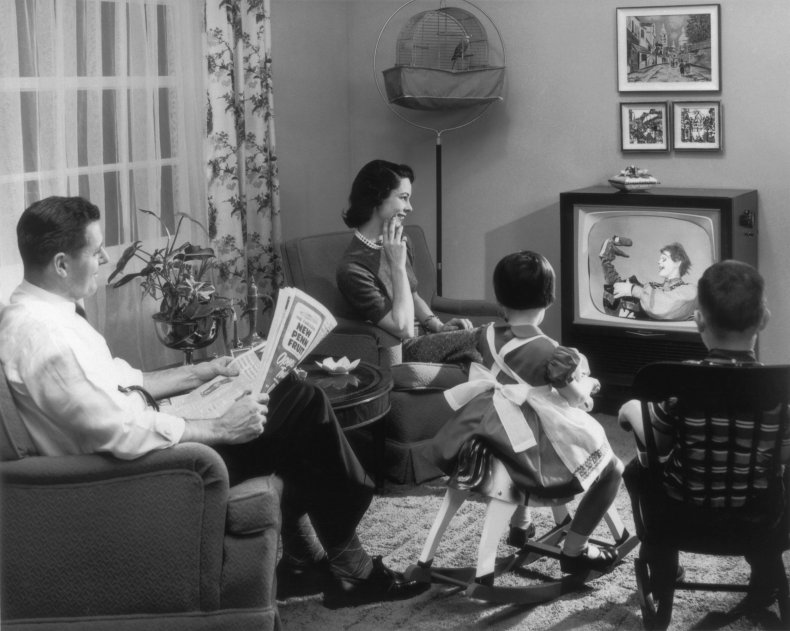 "The biggest step to boost the sector would be to reverse that equation, and have coal, oil, and gas prices reflect their full environmental and social costs," said Lazarus.
"Obviously, the current administration is headed in the opposite direction, and it's not only putting the climate at greater risk, it's exposing Americans to a harsher fossil fuel bust as economies turn toward more attractive, low-carbon alternatives," said Lazarus.
The final years of the Obama administration were marked by a gradual slow-down of new development incompatible with the climate goals laid out in the Paris Accord, such as the Keystone XL pipeline and offshore drilling in the Atlantic. However, Trump's White House has gone full steam ahead in the opposite direction, from pulling out of the Paris accord within months of taking office to rolling back environmental regulations, spreading misinformation around climate change and expanding land available for fossil fuel extraction.
According to the Annual Energy Outlook (AEO) 2019, 78 percent of U.S. energy is predicted to come from fossil fuels by 2050. But Lazarus remains cautiously optimistic. "The future will always defy easy prediction," he said. "Few foresaw the intensity of the last-ditch efforts of the current administration to bail out a dying coal industry. Or the boom in gas production that is propped up by government subsidies and exemptions from clean air and water laws."
But he sees these as "blips" on what he describes as "the seemingly inevitable transition to a cleaner and increasingly cheaper" energy system centered on renewable energy sources.
"Give it another decade, and an administration that understands climate, and renewables can supplant fossil fuels [coal and gas] across the U.S. in the next 10 years," he added.
Rogers is also cautiously optimistic, saying its not a question of if but when renewables overtake fossil fuels in the U.S. market.
"As for when: That depends a lot on us, on what policies we pursue, what technologies we support, what innovations we drive," he explained. Based on the latest projections from the EIA, the amount of electricity produced from coal will again drop [to 22 percent] in 2020 as the amount produced renewables increases [to 20 percent].
"That means we'll be within spitting distance of having renewables beat coal—years ahead of when EIA was projecting that crossover to happen just a few years ago," he said.
Many states aren't waiting for an administration with a different take on climate issue and instead, are taking matters into their own hands, joining up to the U.S. Climate Alliance and committing to the goals set out in the Paris Accords.
Several have set targets to become carbon-free and run entirely on renewables before the mid-century, including California, Hawaii and New Mexico. Meanwhile, Washington is already generating two-thirds of its electricity from hydroelectric power.
On a smaller scale, leaders in cities, towns and counties are pledging similar. According to the Sierra Club, six—Aspen, Colorado; Burlington, Vermont; Georgetown, Texas; Greensburg, Kansas; Kodiak Island, Arkansas; and Rockmort, Missouri—have already hit 100 percent clean energy goals.
And finally, there is the private sector, where demand for green energy is growing.
CDP is a non-profit that work with investors, companies and cities to disclose the environmental impact of corporations and sub-national governments
"What excites me," Sara Law, CDP Head of Global Initiatives, told Newsweek, "are the 53 companies that have made commitments to source from renewable electricity."
"Fortunately we have ready tools available, including at the federal level," said Rogers. "A national renewable electricity standard or clean energy standard, such as those in bills in Congress right now, would help to drive the switch to clean energy across the country, not just in the leader states, to the benefit of all Americans."
Correction 10/17 4:17 a.m. Sara Law's job title has been changed to from Vice President to Head of Global Initiatives at CDP.
This article has been updated to include more information on CDP.