Rep. Clyburn Suggests Trump Will Not Leave White House, Says President 'Doesn't Plan to Have Fair' Elections
House Majority Whip Representative James Clyburn, a Democrat from South Carolina, raised concerns on Sunday that President Donald Trump will refuse to leave office if he were to lose the election in November.
"I feel very strongly that he is Mussolini, Putin is Hitler," Clyburn said of Trump in an interview with CNN's State of the Union on Sunday morning.
"I believe very strongly that this guy never had any idea about being – want to peacefully transfer power. I don't think he plans to leave the White House. He doesn't plan to have fair and unfettered elections," the Democratic lawmaker continued. "I believe that he plans to install himself in some kind of emergency way to continue hold onto office."
Clyburn warned that Americans "had better wake up."
Newsweek reached out to the White House for comment, but it did not respond by the time of publication.
Clyburn's concerns came after Trump on Thursday suggested that the November 3 election should be delayed, an idea quickly dismissed by Republican and Democratic lawmakers.
"With Universal Mail-In Voting (not Absentee Voting, which is good), 2020 will be the most INACCURATE & FRAUDULENT Election in history. It will be a great embarrassment to the USA. Delay the Election until people can properly, securely and safely vote???" Trump tweeted.
Senate Majority Leader Mitch McConnell, a Kentucky Republican, and other GOP lawmakers quickly pushed back against the idea, while Democrats condemned the president's suggestion.
"Never in the history of the country, through wars and depressions and the Civil War, have we ever not had a federally scheduled election on time, and we'll find a way to do that again this November 3," McConnell said.
House Minority Leader Kevin McCarthy, a California Republican, shared similar sentiments. "Never in the history of the federal elections have we ever not held an election and we should go forward with our election," McCarthy told reporters.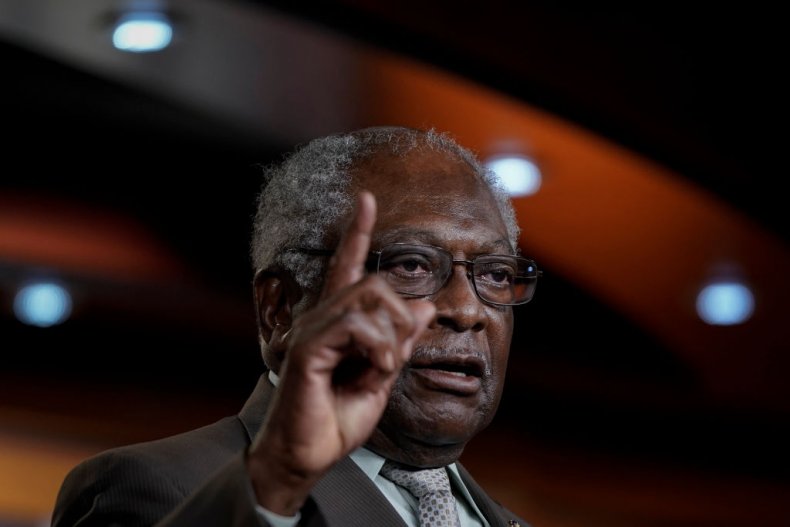 Trump has repeatedly disparaged mail-in-voting, which election experts note is not significantly different from absentee voting. Many election experts have also repeatedly explained that there is no evidence that mail-in-voting leads to substantial fraud or inaccurate results. Some GOP officials have warned that the president's remarks could actually hurt Republicans in November, as they fear Trump's remarks could depress GOP voters willingness to use mail-in ballots.
The president's Thursday tweet was at odds with a statement he made in April. "I never even thought of changing the date of the election," Trump said during a White House briefing. "Why would I do that? November 3. It's a good number. I look forward to that election."
Biden suggested during a June interview with The Daily Show hosted by Trevor Noah that he was "absolutely convinced" that the military would "escort" Trump out of the White House if he refused to leave office.
Asked about the remarks by Fox News later, Trump said: "Certainly, if I don't win, I don't win," adding that he'd "go on, do other things."