Ro Khanna Open to 'Compromise' for Small Businesses on $15 Minimum Wage
Small businesses could be helped to meet the proposed $15 an hour federal minimum wage through tax credits or schedule changes, Rep. Ro Khanna (D-CA) has suggested.
Speaking to CNN yesterday, the congressman said his party needed to push the proposed raising of the minimum wage through another budget reconciliation process and indicated that he would not budge on the $15 hourly rate.
After host Wolf Blitzer pointed out that such a measure might not get the support of everyone on the Democratic benches, meaning it would fail to pass the Senate through reconciliation, Khanna talked up measures to assist small businesses with the increase.
"We can look for compromise in terms of small businesses that are affected," he said. "Let's talk about tax credits for small businesses. Let's talk about what we can do in terms of the schedule for small businesses."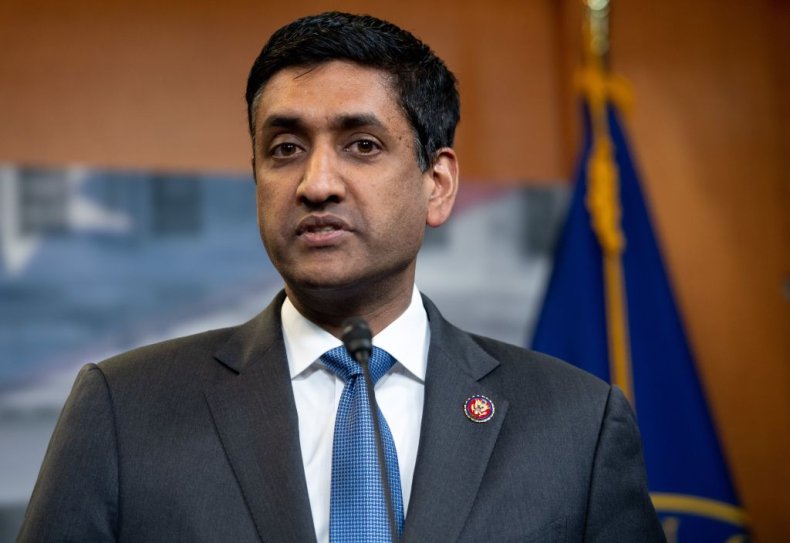 He added: "I think that there is a way to have a compromise within the coalition, but that will only happen if they know that we can pass this with 51 votes."
Newsweek has contacted Rep. Khanna's office for further comment.
Khanna indicated there could be room to compromise on the $15 minimum wage proposal as Senator Bernie Sanders (I-VT), a leading member of the progressive caucus, indicated that he would not back down on the wage hike.
"We are developing a strategy and if anyone thinks that the vote that we had the other day on the minimum wage is the last vote that is taking place this session, they are very, very wrong," he told CNN earlier this week. "We are going to pass that bill."
The $15 minimum wage hike was originally included in the $1.9 trillion COVID relief bill put forward by President Joe Biden. But, the measure was killed in the Senate after the parliamentarian ruled that it could not be included in the budget reconciliation process.
Vice President Kamala Harris had the power to overrule the parliamentarian, but chose not to do so. When Sanders made an effort to add the $15 minimum wage to the rescue plan, Senators rejected the amendment in a 58-42 vote.
Seven Democrats and one independent sided with Republican lawmakers to quash the hike, which originally managed to pass the Democratic-controlled House.
Speaking to reporters at a briefing last week, White House Press Secretary Jen Psaki said President Biden would fight for the $15 minimum wage "right alongside" Sanders.
"I don't have anything to preview for you in terms of the order or the timeline, but it remains a priority, and it is something that the President would like to get done and will use his capital to do," she added.