Robert Morgenthau and the Central Park Five: Manhattan DA Who Oversaw Conviction and Exoneration of Falsely Accused Black Teenagers Dies Aged 99
Robert Mogenthau, New York's longest-serving district attorney who was involved in the notorious "Central Park Five" case, died at the age of 99 on Sunday after a short illness.
After working as U.S. attorney for New York's southern district during the Kennedy and Johnson administrations, from 1975 until his retirement in 2009, Morgenthau served nine terms as the Manhattan DA.
Dealing with roughly 100,000 cases a year during his 35-year tenure, one in particular that Morgenthau oversaw has gone on to achieve widespread notoriety, that of the Central Park Five jogger case.
On April 19, 1989, 28-year-old investment banker Trisha Meili was running in New York's Central Park when she was assaulted and raped by an unidentified assailant, leaving Meili so badly injured that she was in a coma for 12 days.
In the immediate aftermath police scrambled to find the suspect. After Morgenthau appointed Assistant DA Linda Fairstein in charge of the case, she spearheaded a prosecution that saw five youths—Antron McCray, Kevin Richardson, Yusef Salaam, Raymond Santana and Korey Wise—coerced into giving false confessions.
The five teenagers were found guilty of a crime they did not commit, and would go on to spend a number of years behind bars.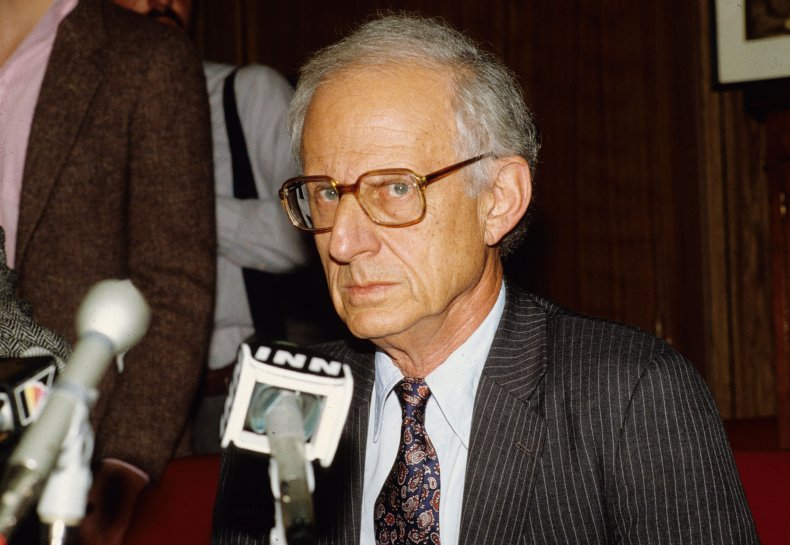 In 2001 at the Auburn Correctional Facility in New York, Wise met Matias Reyes, a serial rapist and murderer who admitted to attacking Meili back in 1989. The chance encounter led to Reyes confessing to the crimes, and later Morgenthau ordered a new investigation, DNA tests linked Reyes to Meili.
Despite objections by police and some of his own subordinates, Morgenthau had the convictions of the five vacated in the wake of this new evidence in 2002. "If only we had DNA 13 years ago," Morgenthau lamented , as reported by the New York Times.
"I think it was his finest hour," said Barry Scheck, co-founder of the Innocence Project, reported the ABA Journal. "Very few D.A.s would have done that. But he could, with his stature, guts and commitment to principle," he added.
The case of the five men has received renewed attention recently following the release of Netflix drama When They See Us, Ava DuVernay's four-part miniseries about the arrest, conviction and exoneration of McCray, Richardsaon, Salaam, Santana and Wise.
The airing of the show led to a backlash against seventy-two-year-old Fairstein, who has gone on to become a successful crime novelist, with her publisher dropping her following an outcry over her involvement in the prosecution of the Central Park Five.
Speaking to the New York Times in 2016, Morgenthau admitted he had made a mistake in appointing her in charge of the case. "I had complete confidence in Linda Fairstein. Turned out to be misplaced. But we rectified it," he said.