Robert Mugabe's Life Just Got Very Awkward, Thanks to His Wife, Grace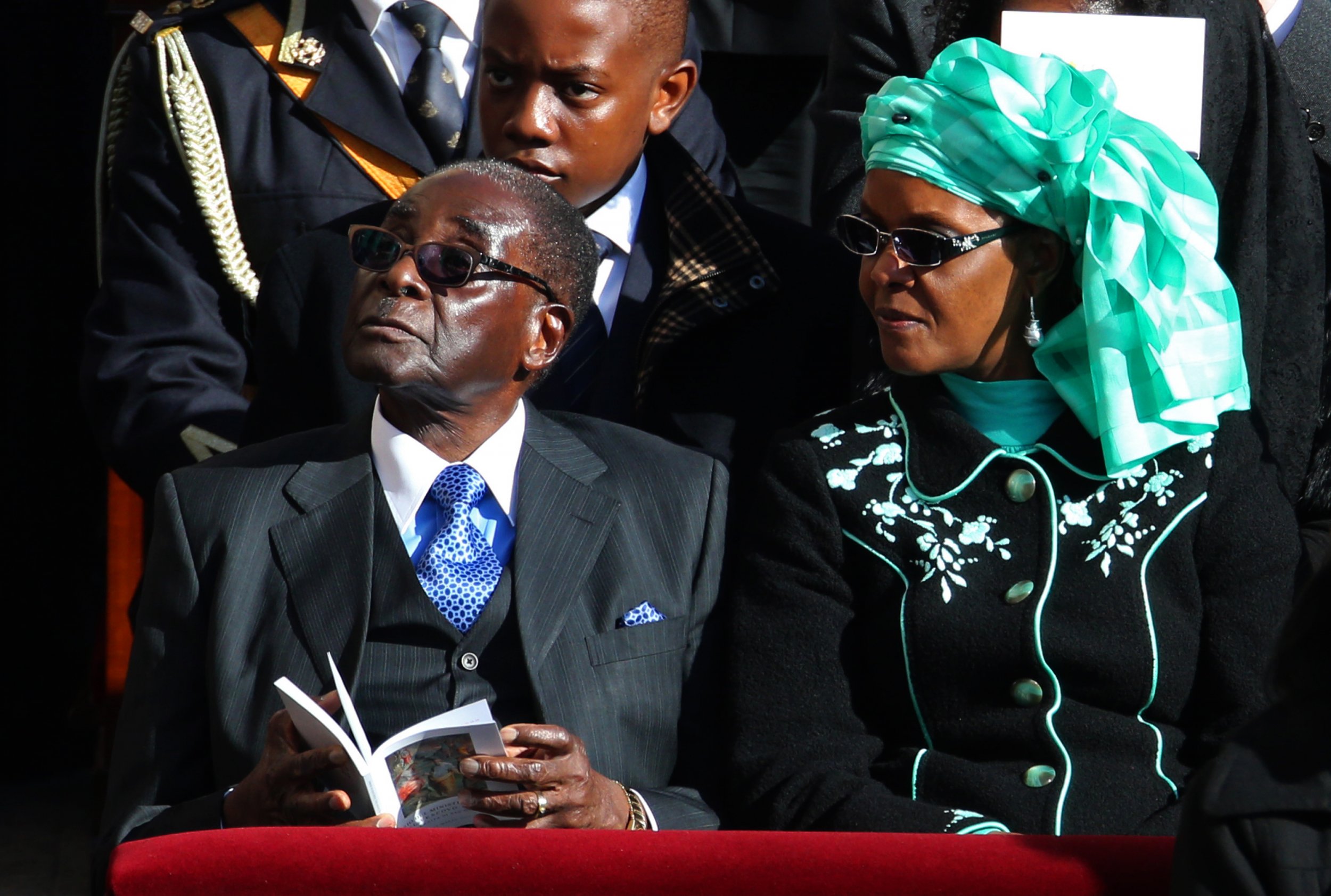 As if Robert Mugabe doesn't have enough to deal with.
The 93-year-old Zimbabwean president is already dealing with a crumbling economy, chronic health problems and preparations for his sixth presidential election in 2018.
Now, Mugabe has to manage a delicate political situation caused by his wife, Grace Mugabe, who is currently a wanted woman in neighboring South Africa, Zimbabwe's major trading partner and one of its main political allies.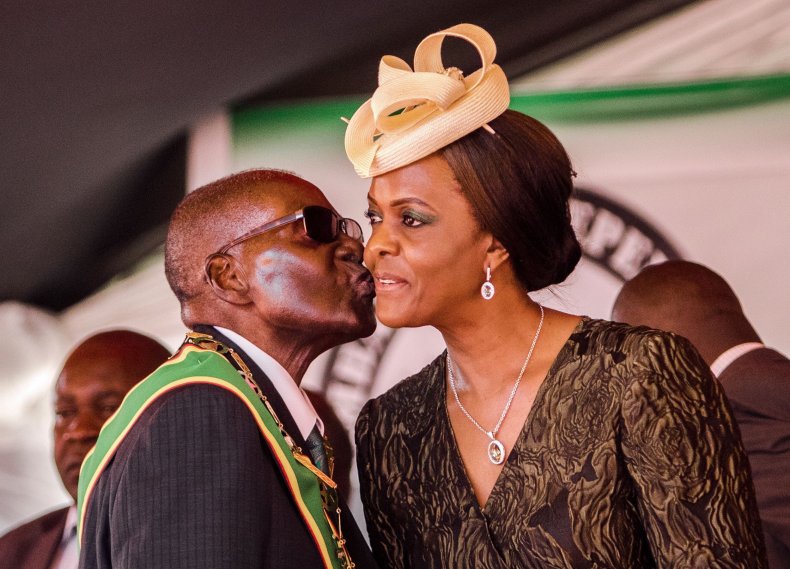 A South African woman has in recent days filed a criminal complaint against Zimbabwe's first lady, who was recently visiting the country for health treatment. Gabriella Engels, a 20-year-old model, said she was assaulted by Grace Mugabe in an upmarket hotel in Johannesburg.
Read more: Why has Zimbabwe's President Mugabe gone missing again?
South African police opened an investigation into the incident and requested Grace Mugabe hand herself in for questioning. (At one point, South African Police Minister Fikile Mbalula claimed that Zimbabwe's first lady had surrendered to police, before later being corrected.) But as of Wednesday, she has not given herself up to police, and her location remains unknown.
The timing couldn't be worse for Mugabe, who is due to travel to South Africa in the coming days for a conference of the Southern African Development Community (SADC), a regional economic grouping—and his wife is due to go with him.
"It's very awkward for Zimbabwe and South Africa and for SADC as well," says Knox Chitiyo, a Zimbabwe expert at international relations think tank Chatham House. "It has come at a very awkward time just ahead of the summit."
Neither President Mugabe nor the first lady has publicly commented on the allegations, but there are indications that the Zimbabwean government is trying to strike a deal with its South African counterparts.
The South African police ministry released a statement Wednesday saying that Grace Mugabe was still in the country and that her lawyers were cooperating with South African authorities. The statement said that Grace Mugabe's lawyers indicated that she wished to claim diplomatic immunity regarding the incident and that discussions were ongoing to ensure that "the suspect is processed through the legal system."
Grace Mugabe has remained off the radar since the alleged incident took place Sunday. Engels claimed she was visiting Robert Mugabe Jr. and Chatunga Mugabe—two of the Mugabe sons who live in South Africa—at the Capital 20 West Hotel. She said she was in a separate room from the Mugabe sons when Grace Mugabe entered and assaulted her using an extension cord.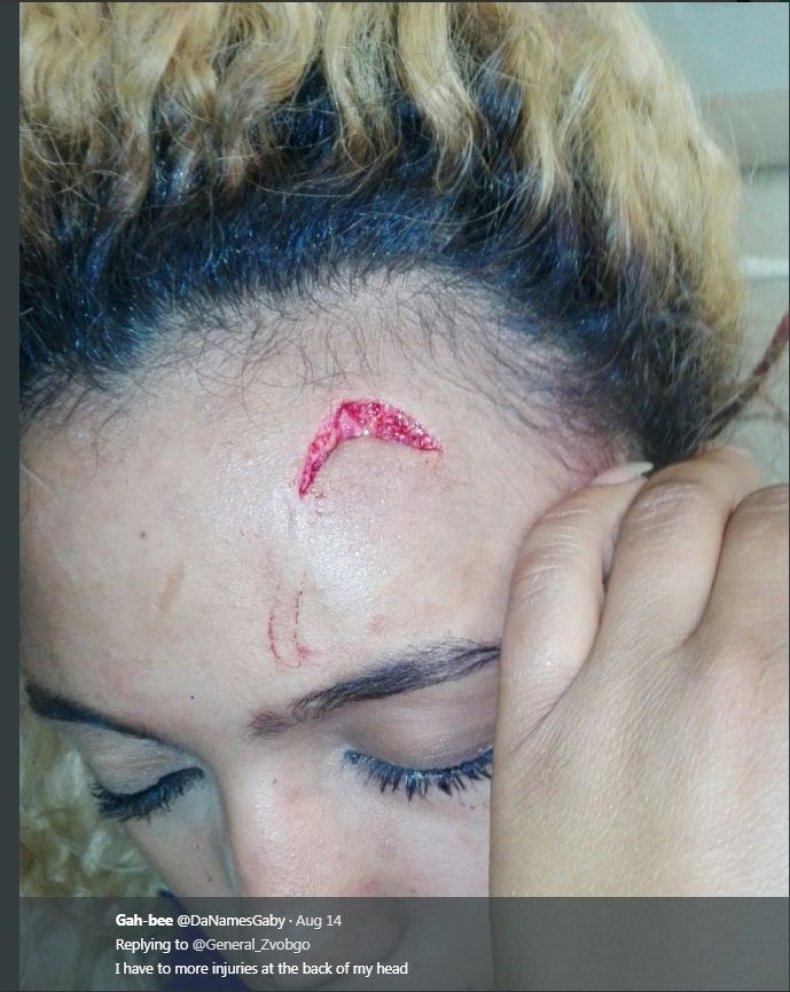 "She flipped and just kept beating me with the plug. Over and over. I had no idea what was going on," Engels told News 24. "Her 10 bodyguards just stood there watching. No one did anything. No one tried to help me."
The incident sparked strong reactions in both countries. South Africans called on their government to prosecute Grace Mugabe, while Zimbabweans criticized the first lady for her actions.
But it also has the potential to have an impact on the political relations between the two countries, according to Simon Allison, the Africa editor at South Africa's Mail & Guardian. "If South Africa were to take a firm stand on this and insist that Grace Mugabe appears in court and go through the full legal process, that would have very damaging consequences for the relationship between the two governments," says Allison.
Were that to be the case, the impact would likely hit Zimbabwe harder than South Africa. While it is technically in recession and is continuing to battle high unemployment, South Africa remains the continent's most industrialized economy and a regional political powerhouse. Zimbabwe, on the other hand, is facing an economic crisis that has seen cash run so short the central bank has begun printing a pseudo-currency that is not recognized outside the country.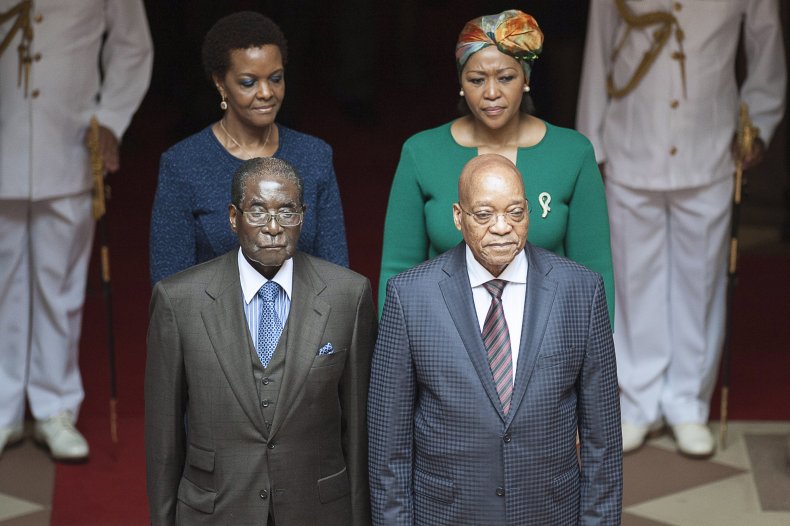 With Mugabe's imminent visit to South Africa, it would seem likely that the fate of Grace Mugabe would become apparent over the next few days. Chitiyo believes that the close bonds between South Africa's African National Congress and Zimbabwe's ZANU-PF—which liberated their countries from apartheid and British colonizers, respectively—means that a diplomatic solution will likely be felt.
Chitiyo says that as both governments have faced challenges—South Africa's President Jacob Zuma has faced multiple no confidence votes that have tested ANC unity, while Zimbabwe has witnessed unprecedented opposition protests in recent years—the "liberationist alliance between the two governments" has tightened.
It would appear, then, that calls from citizens demanding that Grace Mugabe face justice may go unfulfilled. "The simple answer is no. I don't see that happening," says Chitiyo.