The World's Oldest Head of State is Sick, Again. What's Ailing Zimbabwe's President Robert Mugabe?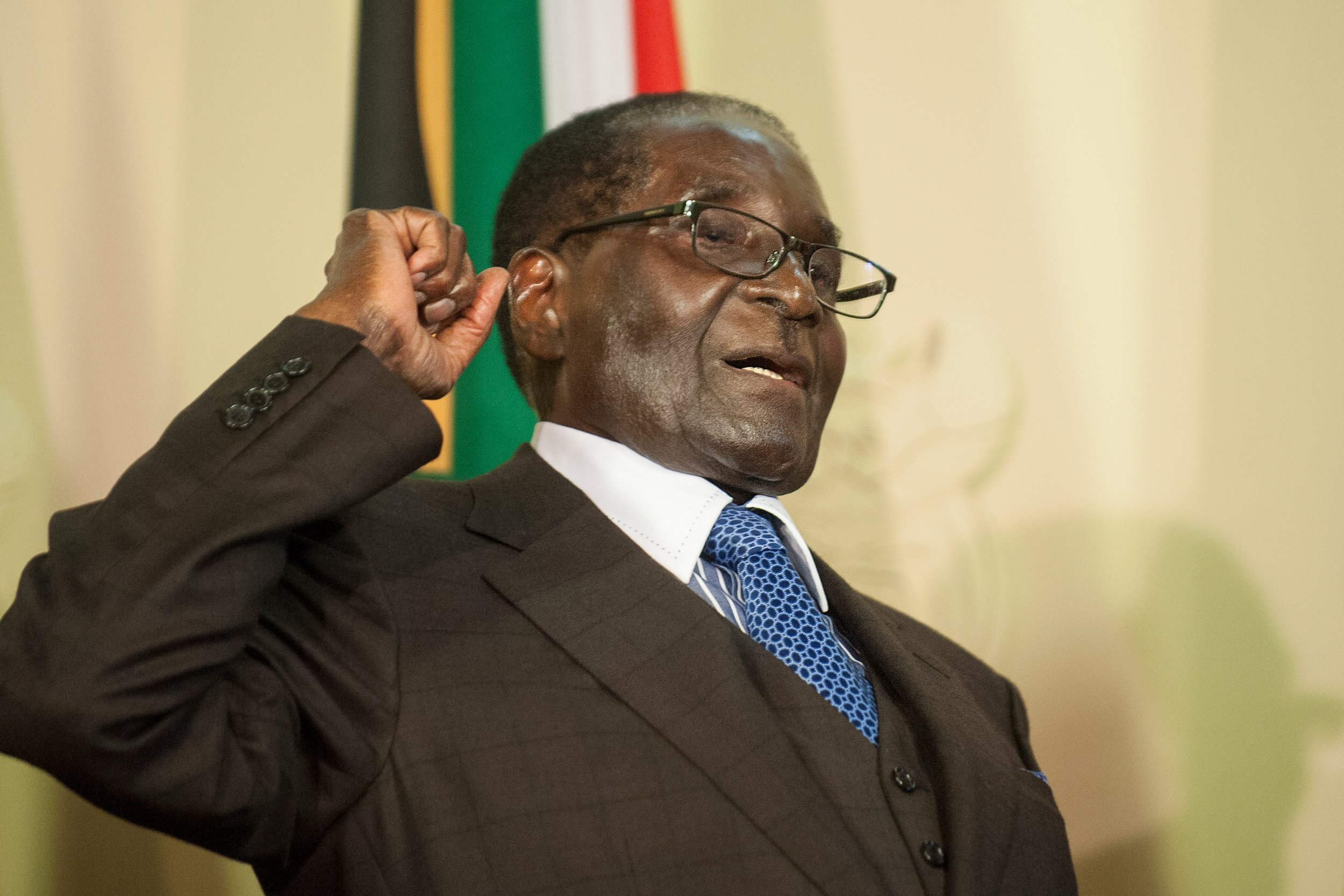 Robert Mugabe is not in Zimbabwe. Again.
The 93-year-old president, in power in the southern African country since its independence in 1980, departed Friday to undergo a "routine medical check-up" in Singapore, according to a report in the state-run Sunday Mail cited by AFP.
Overseas health visits by the nonagenarian leader are indeed becoming routine. Mugabe last visited Singapore, his chosen destination for health treatment, in May; that was also described as a routine visit by state media.
In recent years, he has made multiple visits abroad for treatment, fueling calls by opposition leaders that he is no longer fit to lead. Mugabe has also been pictured sleeping during meetings (though his spokesman says this is to protect his sensitive eyes), forgetting his speeches and stumbling in public.
Here's what we know about the health of the world's oldest head of state.
Mugabe has had problems with his eyes
The former freedom fighter traveled to the southeast Asian city-state in February 2011, just prior to his 87th birthday. Zimbabwean media speculated that he had received treatment in nearby Malaysia for a prostate problem, but the government said Mugabe was simply undergoing a review of a cataract operation he had recently. Cataracts often develop in elderly people and cloud the lens of the eye, impairing vision; they can eventually lead to blindness.
Three years later, the problem flared up again, with Mugabe going to Singapore in February 2014—this time ahead of his 90th birthday—to receive treatment on his left eye. Again, Mugabe's team played down the treatment as a normal procedure.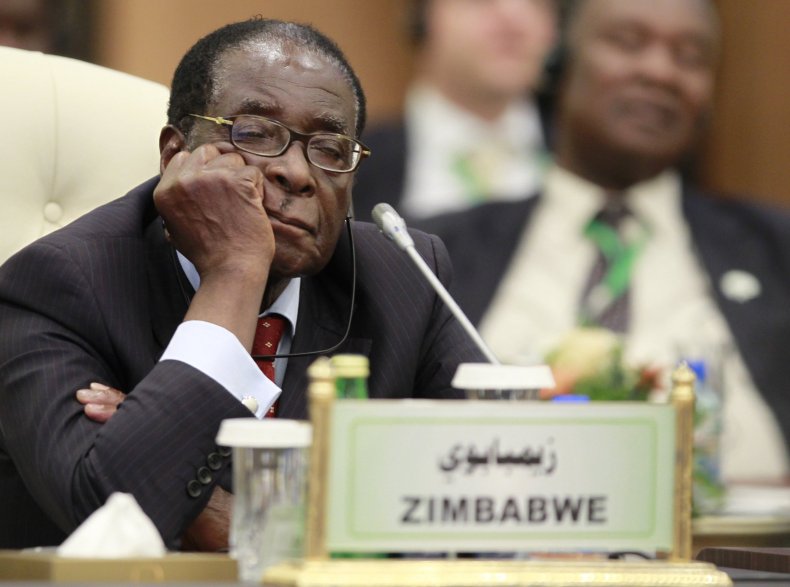 Does Mugabe have cancer?
A U.S. diplomatic cable published by Wikileaks in 2011 claimed that Mugabe was suffering from prostate cancer. The cable, authored by former U.S. ambassador to Zimbabwe James McGee in 2008, claimed that the then-governor of Zimbabwe's central bank, Gideon Gono, said that the disease had metastasized to other parts of Mugabe's body and that the president's doctors had urged him to quit. It also claimed that doctors predicted Mugabe would die within three to five years—i.e., by 2013 at the latest.
Read more: Can former vice-president Joice Mujuru become the next leader of Zimbabwe?
Gono denied the contents of the cable, calling it a "fiction," but speculation about whether Mugabe is suffering from cancer has persisted. In 2014, he was filmed arriving at the Gleneagles Hospital in Singapore, which hosts a prominent cancer clinic, although the Zimbabwean government said he was there for eye treatment.
Mugabe sometimes goes missing
The Zimbabwean president has a habit of going off-grid, fueling speculation that he is receiving undercover health treatment for undisclosed issues. In 2016, Mugabe traveled to India to attend a cultural festival, but never arrived. For several days, the Zimbabwean government refused to confirm his whereabouts, but flight tracking applications showed that he was in Singapore. Several days later, Mugabe returned to Zimbabwe, with his minders saying that the security arrangements in India had been inadequate for him to visit.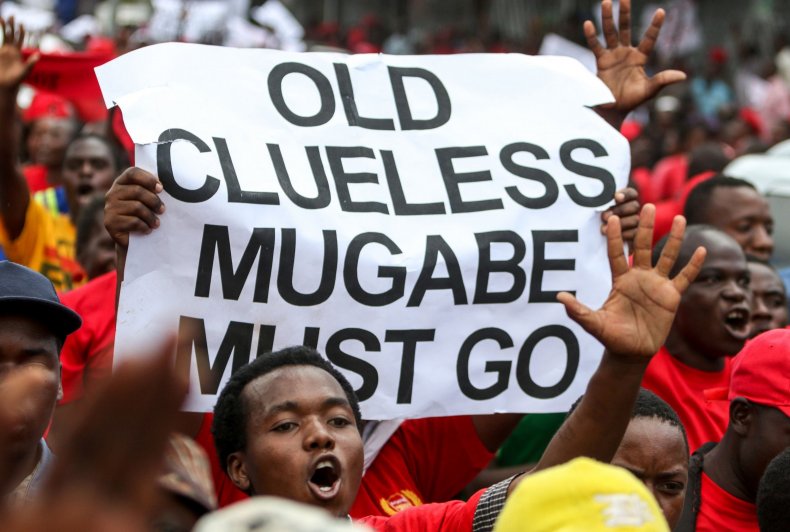 Again in August 2016, Mugabe made an unannounced visit to Dubai; his team described the trip as official business, but opposition leaders claimed he had had a stroke. After four days, the president returned to Zimbabwe and sarcastically greeted rumors that he had died abroad. "Yes, it's true," he said. "I was dead, and I resurrected, as I always do."
But he's determined to keep going strong
While he has slowed down the pace of his schedule in recent years, the president remains chipper about his plans to stay in power. ZANU-PF, the ruling coalition in Zimbabwe, has put Mugabe forward as its candidate for the 2018 election. If he wins and serves the entire term, Mugabe would be in power until he is at least 99 years old. That would fit with his declared plans: Mugabe has said he wants to live until he is 100 and will only retire "when God says 'Come.'"