Roger Stone Accuses Lindsey Graham of 'Wilful Sabotage' of GOP's Midterms
Long-time Republican consultant and lobbyist Roger Stone has accused Lindsey Graham of "wilful sabotage" for making his 15-week abortion time-limit proposal only weeks before the midterm elections in November.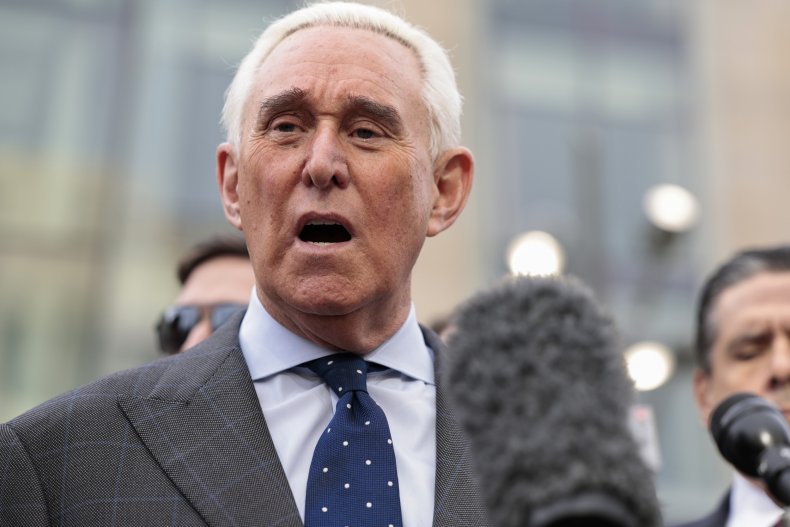 According to a long-running poll by Gallup, some 85 percent of U.S. citizens believe abortion should be legal in some cases, while more than 35 percent think it should be permitted under any circumstances.
On Tuesday, the South Carolina senator approved a proposal for legislation that could institute a nationwide, federal time limit on abortions after 15 weeks of pregnancy.
It's the first time since the Supreme Court overturned Roe v. Wade on June 24 that a Republican politician has tried to ban the ruling on a federal level.
In the aftermath of the court's decision, the GOP has been trying to avoid pushing forward on an issue that is incredibly polarizing for the U.S. electorate, and which has galvanized Democrats.
Several Republicans have spoken against Graham's proposal or have tried to distance themselves from it, including minority leader Sen. Mitch McConnell and Wisconsin Sen. Ron Johnson. Only two Republicans officially spoke in support of the South Carolina senator's 15-week time limit.
But none criticized Graham's proposal more vocally than Stone.
"Wilful sabotage. The states must decide whether to regulate or ban abortion. This federal election is about our safety, security, health, food supply, economy, free speech and the corruption of our Justice system unless RINOS and Democrats try to make it about federal abortion policy which the U.S. Supreme Court made unnecessary," Stone wrote on former president Donald Trump's Truth Social.
Stone, 67, is a former adviser, close friend and confidante to Trump. In 2020, he was convicted of impeding a congressional inquiry into whether Trump had conspired with Russia in the 2016 presidential election, among other felony charges including lying to Congress and tampering with a witness. Stone was sentenced to 40 months in prison.
"Lindsey Graham is purposely helping the Democrats to ensure that we do not take back the U.S. Senate," Stone wrote.
Graham's proposed legislation came as rather unexpected to many within the GOP party. The South Carolina senator had supported a 20-week abortion time limit, and in August, had tweeted that he was in favor of states deciding on abortion and marriage.
If approved, Graham's 15-week abortion time limit would allow more restrictive, pre-existing state laws on abortion to stay in place, while superseding laws allowing the procedure after 15 weeks in more liberal states.
According to the senator, the proposal will prevent all abortions after 15 weeks, except in cases of rape or incest, or to save the life of the pregnant person.
"If we adopted our bill, we would be in the mainstream of most everyone else in the world," Graham said during a press conference at the Capitol on Tuesday. "There are 47 of 50 European countries that have banned abortion from 12 to 15 weeks."
With such strong support for abortion, Graham's bill might not pass the Congress, even if Republicans win both Senate and House at the midterm elections.
But Graham's bill is likely to have a dividing, polarizing impact on the electorate as Election Day on November 8 approaches.
Democrats have started rallying to protect abortion rights, denouncing Graham's proposed legislation as a first step toward a total ban in the U.S.
"For MAGA Republicans—it's always been about making abortion illegal everywhere," Senate Majority Leader Chuck Schumer tweeted on Tuesday.