Ron Klein Says Voters 'Sent a Message' Tuesday, Congress Responded With Infrastructure Bill
White House Chief of Staff Ron Klain said Sunday that last week's election losses for Democrats signaled that voters would like to see "more action" in implementing President Joe Biden's agenda, which prompted lawmakers to pass the bipartisan infrastructure bill.
"I do think the voters sent a message on Tuesday. They wanted to see more action in Washington," Klain said Sunday on NBC News' Meet the Press. "They wanted to see things move more quickly, and three days later, Congress responded, passing the president's infrastructure bill."
On Friday, House Democrats moved forward to pass a $1 trillion infrastructure bill that had been delayed for months over negotiations between moderates and progressives. The legislation marked a major victory for the president amid plummeting approval ratings and came just days after Democratic candidates lost elections in both Virginia and New Jersey.
Klain acknowledged Sunday that while the past year has been difficult for Democrats, the Democratic Party is focusing on efforts "to dig out of the holes we were left in" from former President Donald Trump.
"I understand that voters are tired, Americans are tired of how long it's taken to get the economy moving, to get COVID under control," he added. "They are in a 'show me, don't tell me' mode. I think we are going to show them in the weeks and months ahead that we have made this progress on COVID. We have made this progress on the economy. We are past, now, the infrastructure bill."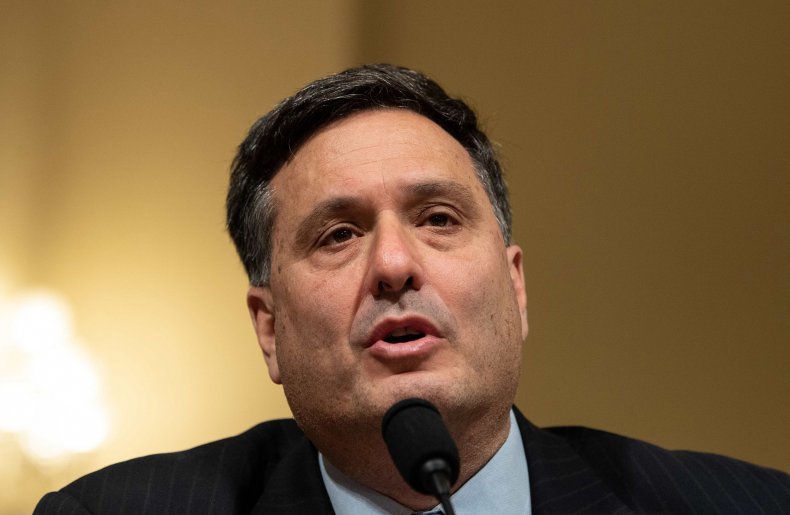 Klain's comments followed Democrats' tough losses in Virginia last week, with Republicans taking control of the House of Delegates and GOP candidate Glenn Youngkin defeating Democrat Terry McAuliffe in the state's gubernatorial race.
In New Jersey, Republicans also claimed state legislative districts previously held by Democrats. Incumbent Democratic Governor Phil Murphy was re-elected by a surprisingly close margin.
On Sunday, Democratic Virginia Senator Mark Warner said he believes McAuliffe could have won the gubernatorial race in his state if the party would have succeeded in passing President Joe Biden's bipartisan infrastructure bill earlier.
"The voters of Virginia, the voters of America gave us the presidency, the Senate, and the House. They expected us to produce. They've been hearing about this bipartisan infrastructure bill for months," Warner said. "I wish the House would have moved earlier."
Some experts have also argued that the recent losses could also be a barometer as to whether or not Democrats will be able to hold onto their majority in the House of Representatives during next year's midterm elections.
"This is 2009 all over again," former Democratic Chair and Representative Steve Israel said last week, referring to the 2010 midterm elections when Democrats lost more than 60 House seats. "The only benefit they [the Democrats] have now over 2009 is knowing just how bad it can get."
Later this month, Democrats will be poised to take on another major agenda item as a $1.75 trillion social spending package remains under consideration. That bill was originally paired with the infrastructure legislation, but it was put on hold as House lawmakers await a full cost estimate for the package from the Congressional Budget Office (CBO).
"I think this bill will pass the House when the House comes back. I'm sure the Senate will make changes, that's the way the legislative process works. But we are going to get a very strong version of this bill through the House, through the Senate, to the president's desk and into law," Klain added.